Game of Thrones Film Locations Tour
What can I expect
Fully guided bus tour of filming locations from the world-famous Game of Thrones HBO show
Visit the iconic Dark Hedges
Sit on the Iron Throne at Fullerton Arms
Experienced tour guides will tell you stories of Irish myths and legends
You'll also visit the Giant's Causeway – One of Ireland's top attractions!
Game of Thrones Tour with Giants Causeway
Northern Ireland is viewed by many as the home of Game of Thrones. The popular TV series Game of Thrones® was filmed in Belfast and across Northern Ireland. The rugged coast lines, historic castles and breathtaking scenery proved the perfect setting for this epic story. On this great day out with one of Ireland's leading tour providers, you will get the full experience and explore the filming locations with a Game of Thrones tour.
Whilst the hugely popular Game of Thrones TV series, adapted from George Martin's A Song of Ice and Fire novels, is filmed all over Europe, many of the key locations are based in Northern Ireland. Highly recommended on Trip Advisor, during the Game of Thrones Tour in Belfast you will get the chance to see 7 iconic sites from Series 1 to 7 from your very own Maester.
Guided Tour from your local Maester

As your local guide, a fan of both the books and TV series, the Maester will discuss information from the Game of Thrones series, recall incredible tales of legend and local history that could come right out of the books. If that's not enough perhaps some inside gossip on the cast and crew.
Immerse yourself in our Game of Thrones Filming Locations tour, taking you on a journey through parts of Westeros along the Antrim Coast Road in Northern Ireland. Your guide will share some insider knowledge into the locations in Northern Ireland used to film parts of the famous television series as well as informing you of the rich history that the locations have to offer.
Carnlough & Cushendun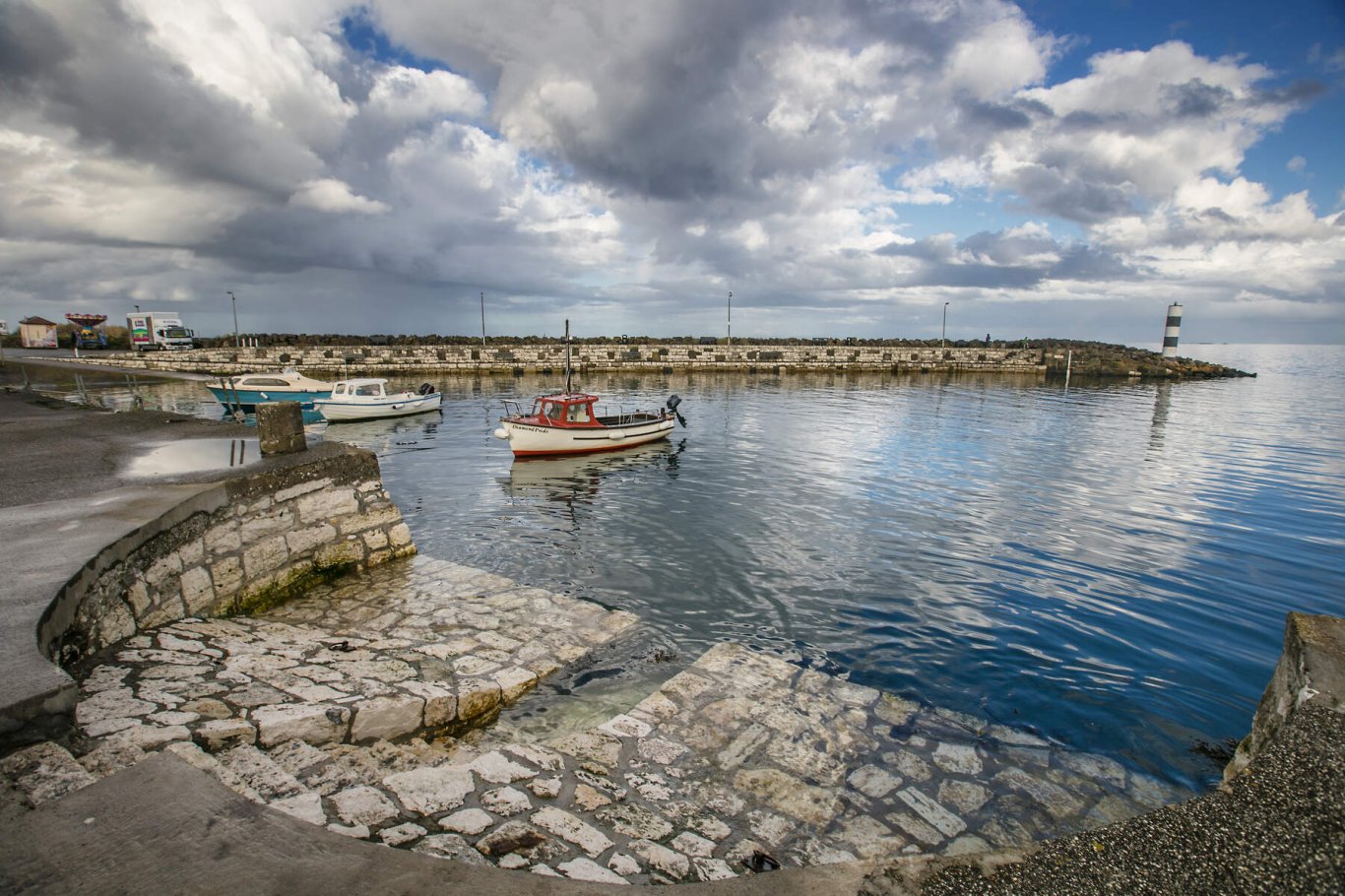 Leaving Belfast you will journey north along the coast road visiting Carnlough and Cushendun, which played a pivotal role in the series and begins Arya Stark's most significant character development, before stopping off at the famous and picturesque Dark Hedges known for being the film location for Kings Road in Game of Thrones.
Visit the Carrick-a-Rede Rope Bridge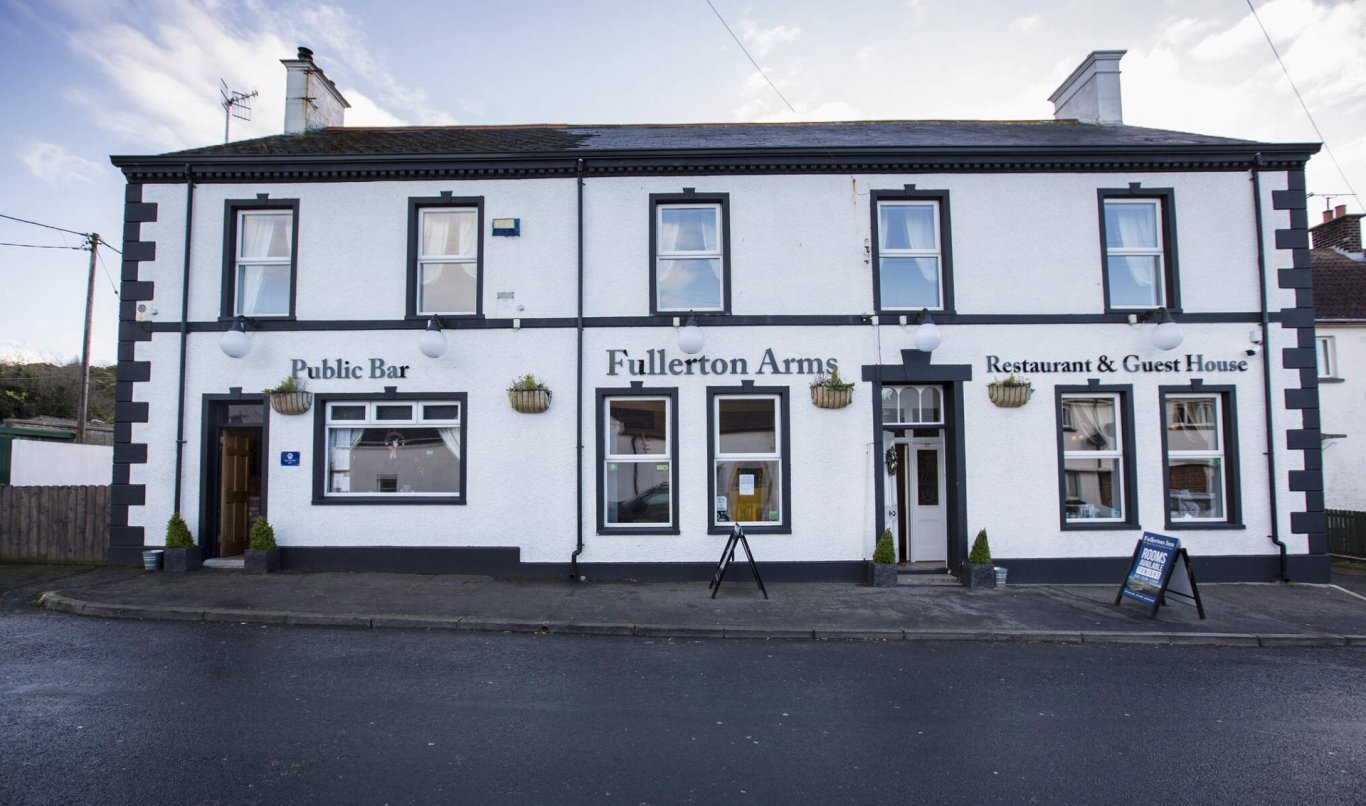 After your lunch stop at the Fullerton Arms which has its own dedicated Game of Thrones room complete with prop swords and Iron Throne, the next adventure is on to the Carrick-a-Rede Rope Bridge where you may get the chance to cross the bridge over the 100 foot drop to the rocks below.
If you choose not to cross your guide will direct you to the magnificent viewing area where you can take a distant picture of the bridge itself reaching from island to island. Following the stop at the Carrick-a-Rede Rope Bridge, you may be glad to hear that we will have a short stop at Bushmills Whiskey Distillery before arriving at the UNESCO World Heritage site, The Giant's Causeway.
Northern Ireland's Most Popular Attraction
At the Giant's Causeway, you will have the chance to walk along the unique stone formations and time permitting, along some of the famous cliff walks and capture some of the best images of the North Coast of Ireland.
Legend has it that the giants loathed each other. And so one day after enduring insults from Benandonner, Fionn built a path to use as stepping-stones to reach Scotland, which was then ripped up by Benandonner. The result was the Giant's Causeway.
For the final stop, you will venture to Dunluce Castle (Castle Greyjoy) for a photo stop.
Itinerary
Belfast - Depart at 9am. Check in at 8.45am
Carnlough - Series six of Game of Thrones saw Carnlough harbour feature for the first time. Carnlough is full of olde world charm, which meant that it didn't seem out of place when it first appeared in Game of Thrones.
Cushendun - A stunning coastal location with incredibly rugged and beautiful geological features! What happened in these Cushendun caves took many GOT fans by surprise. Melisandre's shadow baby was born here.
Dark Hedges - Now an iconic attraction in County Antrim it is now described as "One of the most photographed natural phenomena in Northern Ireland and a popular attraction for tourists from across the world". The Hedges found fame when they appeared in the first series of Game of Thrones.
Fullerton Arms - We stop at this popular restaurant for lunch (Not included in the cost of the tour)
Carrick-a-Rede Rope Bridge - They will be an opportunity to cross this Rope Bridge which was at one time used by salmon fishers. (Fee not included)
Bushmills Distillery - Bushmills Whiskey Distillery Please note there is no time for the official Bushmills distillery tour.
Giant's Causeway - There is no charge to visit this UNESCO World Heritage site.
Dunluce Castle - We make a photo stop at this site now ruined medieval castle.
Return to Belfast -
Travelling from Dublin? Check out this award-winning Game of Thrones Tour from Dublin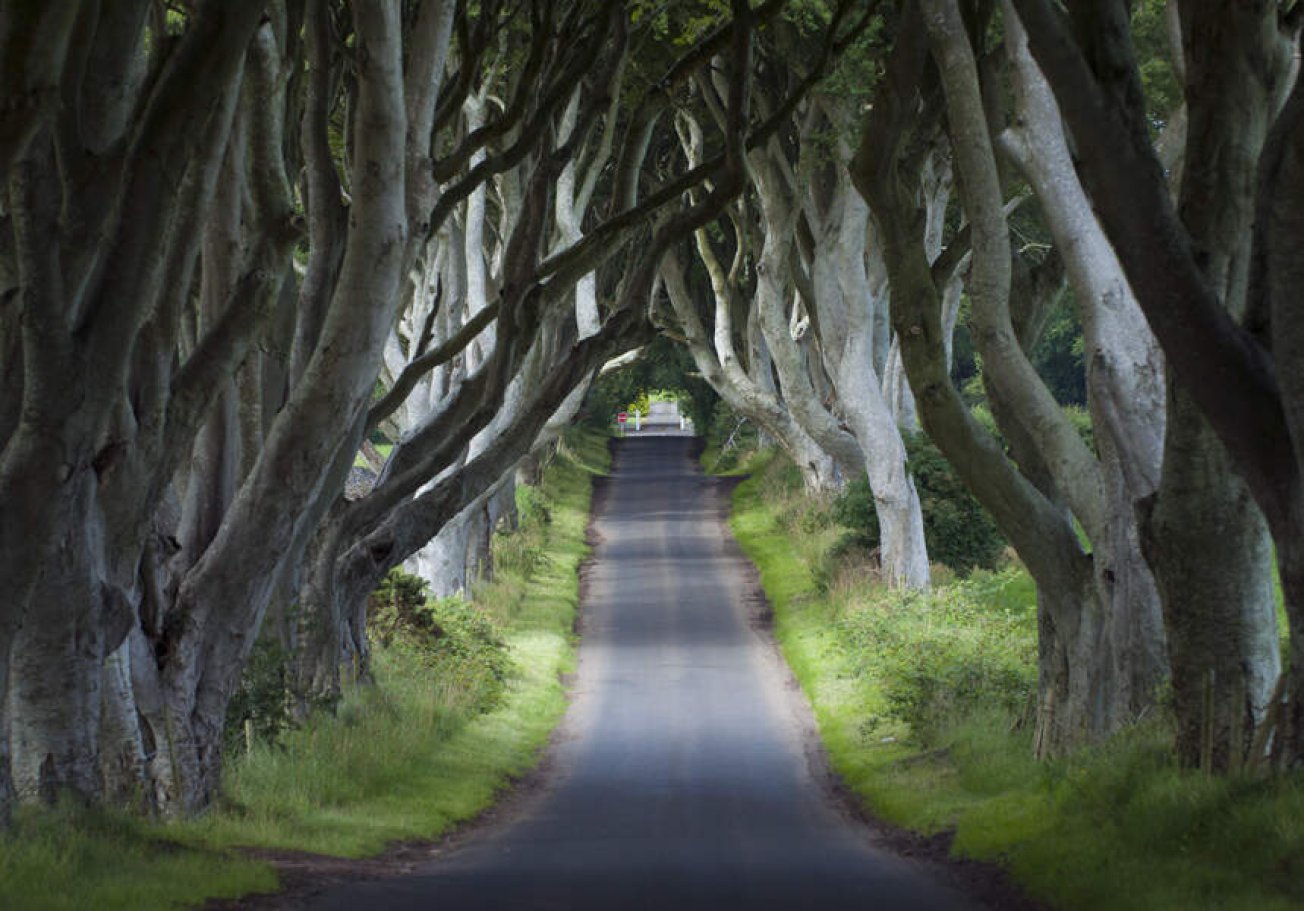 Depart at 9am. Check in at 8.45am
Luxury air-conditioned coaches
Tour operates 7 Days a week
Tour departs once a day only
Paper Voucher or Mobile tickets accepted
Not all attraction costs included in ticket price.
Fully guided day tour.
Tour Duration: 9.5 Hours (Approx)