What can I expect
Preiswerteste Reisekarte in Dublin
72-Stunden unbegrenztes Reisen mit den Airlink, Hop on Hop Off- und öffentlichen Verkehrsbussen
Kostenloser Eintritt bei dem Little Museum & Stadtrundgang inbegriffen
Please Note:
GUTSCHEINE FÜR ONLINE GEKAUFTETE TICKETS MÜSSEN AUSGEDRÜCKT WERDEN UND KÖNNEN AUF SMARTPHONES ODER TABLET KINDTICKETS NICHT AKZEPTIERT WERDEN: Kindertickets sind für Kinder im Alter von 5 bis 14 Jahren. Kinder unter 5 Jahren können in Begleitung eines zahlenden Erwachsenen kostenlos mitfahren. Hinweis: DoDublin Card kann nicht für den Nitelink-Busdienst verwendet werden.
Die DoDublin-Reisekarte ist die Komplettlösung für Sightseeing und Busverkehr, und ermöglicht es, alle bekannten Attraktionen in Dublin zu entdecken. Sie ist unser preiswertestes Produkt, und bietet erhebliche Ersparnisse an, während sie gleichzeitig Ihren Verkehrsbedarf deckt.
72 Stunden unbegrenztes Reisen mit:
Airlink Express zwischen dem Flughafen und dem Stadtzentrum
DoDublin Hop on Hop off-Bussen
Allen öffentlichen Verkehrsbussen (in der Dublin-Großstadtregion)
Das Busverkehrsnetz in Dublin ist groß und umfassend. Egal wo Sie in Dublin bleibt, steht immer eine Bushaltestelle in der Nähe.
Der Airlink Express ist das schnellste, häufigste und pünktlichste Verkehrsmittel zwischen Dublin-Stadtzentrum und dem Flughafen. Wir sind das einzige Verkehrsmittel von dem Flughafen, der den Dublin-Tunnel durchfahren, um den dichten Autoverkehr zu verzichten. Wir betreiben zwei Routen, mit etlichen Haltestellen überall im Stadtzentrum.
Die Hop on Hop off-Tour ist die beste Art, all die bekanntesten Attraktionen in Dublin zu besichtigen. Besuchen Sie unter anderem Trinity College, das Book of Kells, das Guinness Storehouse, Dublin Zoo und Kilmainham Gaol/Gefängnis. Unsere erfahrenen Autofahrer werden Ihnen einen Einblick in Dublin gewähren, der einfach nicht zu vergessen ist!
Gutscheine für online-gekaufte Tickets müssen vorher gedruckt werden - sie werden nicht auf Smartphones oder Mobilgeräten akzeptiert.
Die DoDublin-Reisekarte muss bei unserem Flughafenbüro oder unserem Hauptbüro im Stadtzentrum eingelöst werden, weil sie nicht beim Busfahrer einzulösen sind.​
Kinderfahrkarten:
Kinderfahrkarten sind gültig für Kinder zwischen 5 bis 14 Jahren.
Kinder, die jünger als 5 Jahre sind, dürfen kostenlos mitfahren, solange sie von einem zahlenden Erwachsenen begleitet sind.
Bitte bemerken, dass die DoDublin-Karte nicht gültig für den Nitelink-Dienst ist.
One must-see destination outside of the city is Howth Harbour.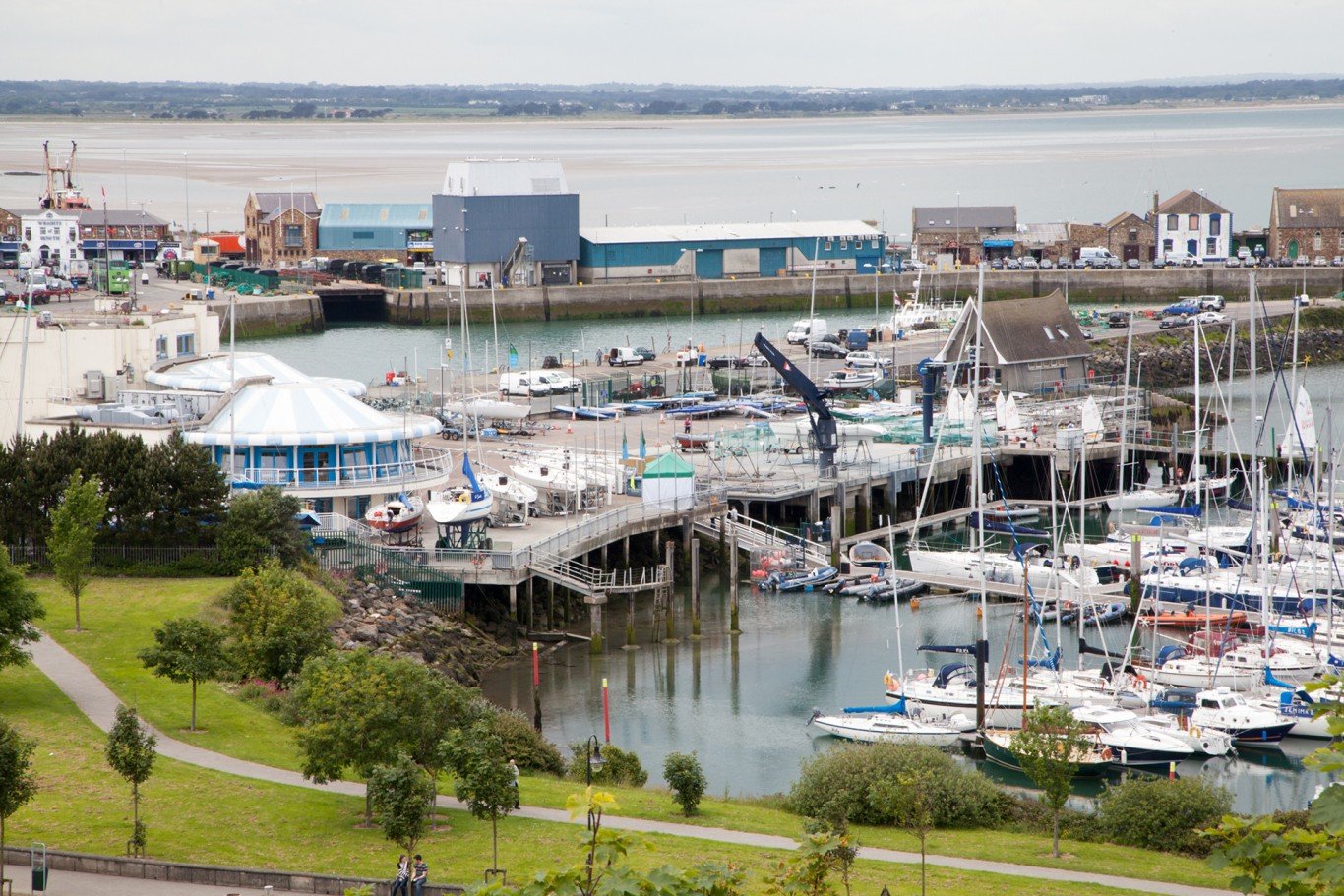 Getting there:
Take the 31/a bus from Talbot Street.
Things to do:
Howth Market is home to an array of Irish crafts, delicate handmade jewellery, and vintage
antiques; perfect for gift shopping. While you're there, be sure to sample the wide selection
of organic foods on offer, like olives, cheeses, nuts and of course, delicious chocolate and
cupcakes. Or if you're feeling peckish grab a burger, stir-fry or gooey pastrami melt sandwich
for a picnic.

Less than a ten-minute walk from the market, you'll find Howth Castle and Grounds.
Immerse yourself in history and take in the beautiful surrounding gardens, which are
home to a ten-metre high hedge and the ruins of St Mary's Abbey. Also in the castle,
you'll find restored Georgian kitchens, where cookery school The Kitchen in the Castle
host half-day and evening classes.

In the evenings, pubs like The Abbey Tavern and The Bloody Stream host live music,
dancing and comedy events.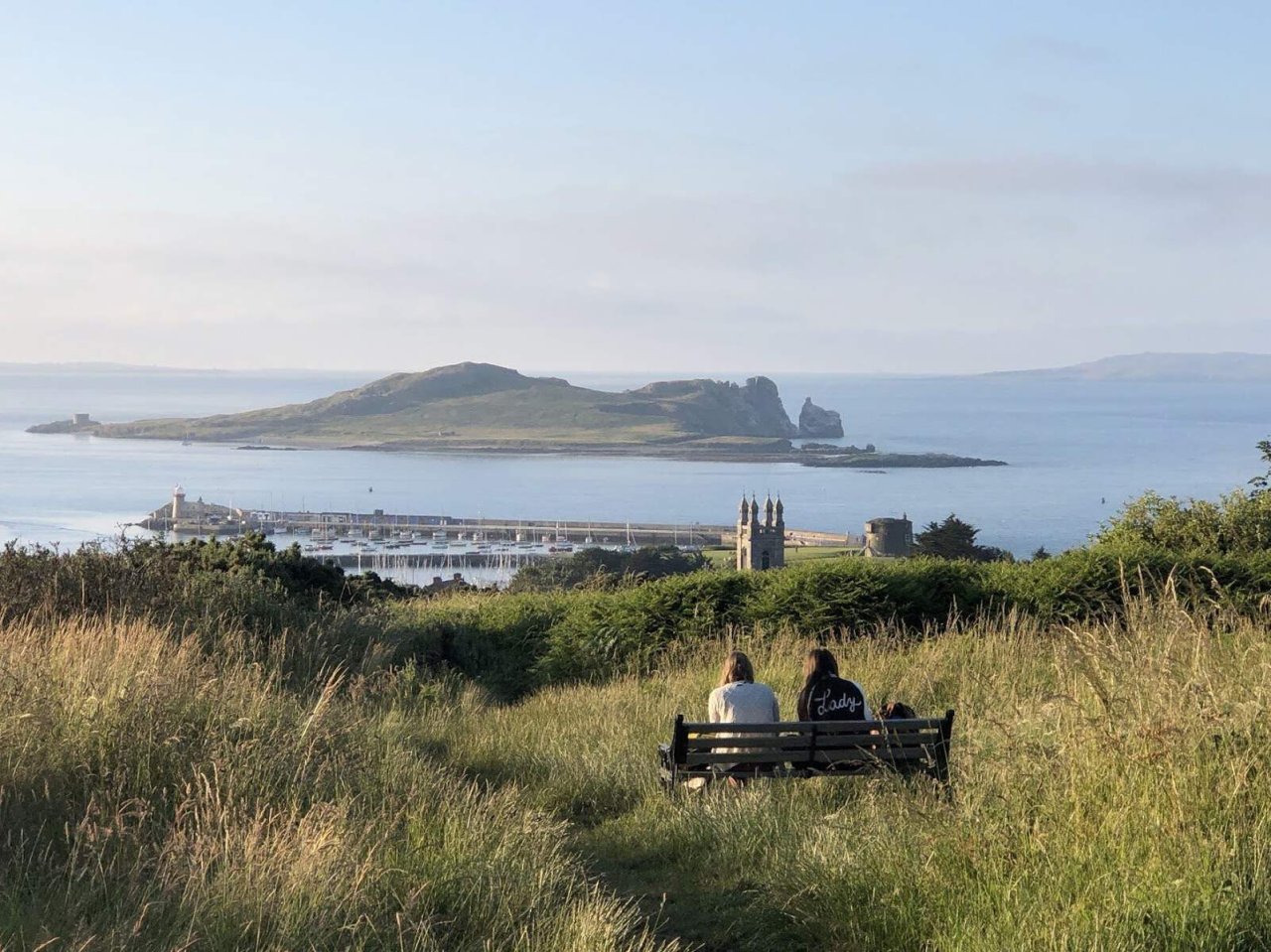 Great walks:
From the harbour to Howth Head, there's something for every level of walker in this
fishing village. Try the Bog of Frogs Loop for scenic views of the cliffs, Lambay Island
and the Baily Lighthouse. There are four route options, so once you disembark the
DART, look out for signs displaying directions. For something a bit gentler, take a stroll
down the pier. From here you can take in the views of Ireland's Eye, a beautiful island
that's just a 15-minute boat ride away. Explore its long sandy beach, take in breath-taking
views of Dublin Bay, go bird-watching, see a Martello Tower up close or even try your
hand at fishing.
Places to eat:
Seafood, of course, takes centre stage in the many pubs and restaurants of Howth.
Try The Brass Monkey for seafood tapas and wine, or head to the nearby Oar House
Fish Restaurant, where food is so fresh, it's still swimming in a glass tank when you
arrive! At the very end of the pier you'll find Aqua, another restaurant specialising in
seafood, offering stunning views of Ireland's Eye while you dine in style. But before
you commit to a location, why not take a walk along the pier and down the town centre
and check out the many menus on offer? If seafood isn't your thing, the aforementioned
Abbey Tavern, where many music and comedy legends started their careers
performing, has plenty of hearty beef and lamb dishes. Or head to quirky Dog House
Blues Team Rooms for pizza, fresh from the wood-fire stove. They've a delicious
selectionof teas on offer too and with their cosy couch set-up, you won't want to leave.
Walk & eat:
For tasty take-out fish and chips, stop by Beshoffs, a much-loved Dublin institution,
or stall by the van at the West Pier harbour. We recommend you sample their calamari,
and afterwards, stroll along the seafront for an ice-cream and take it down the pier.
The perfect combo!

Of course, great food doesn't begin and end here. There's lots more to be explored
in Howth, both online and on foot.