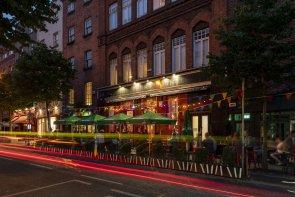 Token Dublin
We live in an era of revivals and nostalgia. Just look at the box office, it echoes the 80s with
Movies such as Star Wars or Jumanji. Popular shows like Stranger Things show a simpler time B.I (Before iPhones) when all you could do to pass the time is play video games. Well the Irish are known for wistfully longing for days gone by, so it is no surprise that recent generations love Token Dublin. This restaurant/arcade offers delicious food and the best of
Arcade games. Play classics like Donkey Kong, Street Fighter and Dance Dance Revolution to name but a few. Step into your childhood dream at Token Dublin, located in Smithfield.
Escape Dublin
A phenomenon we haven't quite gotten our heads around is the Escape room. A real world
Puzzle game for you and your friends to figure out. While no tourist website would want to hear of you feeling "trapped" in Dublin, it is a fun way to spend an hour or two. A few of these have popped up across the city and Escape Dublin is right in the heart. You and your friends will have to work together as a team to solve riddles, overcome obstacles and ultimately escape the room. A drink may be needed afterwards.
Craft Beer
We Irish are renowned for enjoying a few drinks. It's true we enjoy a few drinks on the weekend, but we like to mix it up every now and again. A few years ago craft beer became a topic of conversation and it has blown up since. P Macs offers more craft beers than you can count, so you're sure to find something to whet your appetite. And while you may have been experiencing Dublin's cuisine during your visit, you haven't had a true culinary experience until you've tried our crisps. P Macs offers a range of our best packets of crisps to nibble on while you have your drink.
P Mac has a sister bar called Cassidy's that offers a few board games to focus on, should you be sober enough.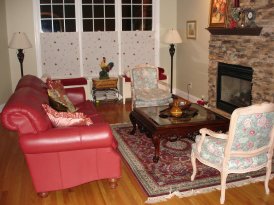 The Clockwork Door
Fancy meeting up with friends but don't want to eat out or go to the pub? Then the Clockwork Door is exactly what you're looking for. The space, located centrally on Wellington Quay in Dublin 2 is in essence a pay-as-you-stay apartment (8c per minute). Here you will be able to access cosy rooms, all the tea or coffee you can imagine, biscuits, Wi-Fi, board games and video games. We recommend bringing a takeaway along and catching up with your friends, the perfect way to spend an evening after a long day of sightseeing.
So you've seen old Dublin, its castles and cobwebs, what's next? Why not try your hand at a few of Dublin's newest attractions. If you're looking for something a little different, a little
more playful then we've got you covered. Check out the top place Dubliners go when they're looking for a day out with a twist.
After a long day of sightseeing, these venues are the perfect way to unwind. So if you're like us and see yourself as big kids in a big city, there is plenty to do in Dublin's trendy sectors.
Explore all of Dublin - new and old on the Original Hop on Hop off Tour with the guides that know Dublin best - book your tickets now!