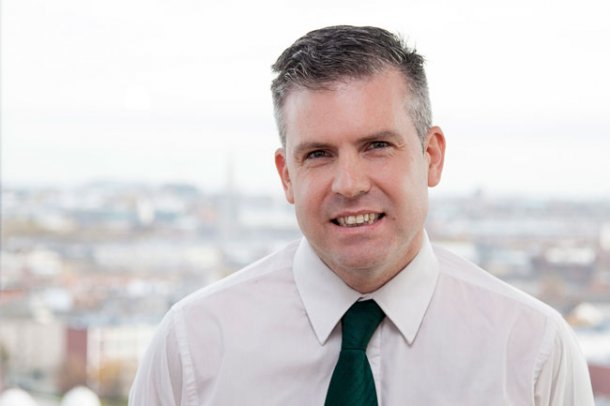 What's your favourite story to tell about Dublin?
I like to tell tourists about the real Dublin, how we love to nickname buildings, bridges and people. I also love telling the story of the River Liffey and how Dublin is a city of two sides, with each side having its own unique identity and personality.
What hidden gems do you advise tourists to visit?
The Church of the Carmelites located on Aungier Street. The remains of St. Valentine are kept here, this of course helps explain the romantic nature of native Dubliners.
What's the strangest/funniest question you've been asked by a tourist?
I was once asked where the best place was in the city to buy knives. A little scary yes, but it turned out the gentleman was a collector of knives and wanted to expand his collection with a souvenir from his stay in Dublin.
Who are the chattiest tourists?
I find everyone to be chatty, it all depends on the individual rather than their nationality but our friends from North America really do love a chat.
What TripAdvisor is saying about Cillian:​

"Interesting and funny"
Cillian, the bus driver and our tour guide, was very helpful, giving extra information, tips, sharing interesting stories and jokes. He made it the best city tour I have ever went to. I recommend!
"Cillian is fantastic!"
We loved the whole tour and it made me feel much safer in Dublin after having had a look around. We thought Cillian was brilliant and very brave to sing without a heap of pints.
"Hop on Hop Off Bus Tour"
Great time with drivers that gave good commentary - especially Cillian. Good way to see the city.
"Great tour!!"
Really enjoyed this bus tour! Nice overview of Dublin city center. The tour driver, Cillian, was great! He was informative, funny, and had a great singing voice.
"Love Ireland!"
I had an amazing time in Ireland and I will never forget how great Cillian was as a tour guide during my trip to Dublin. His knowledge of all the history of the city and his humour were fantastic. Only way it could've been better is if I had a Guinness in my hand lol. I am looking forward to my next visit and I hope to relocate one day to the UK because of how much I fell in love with Ireland & Scotland! Thanks for the memories and can't wait to make more!