A march is taking place on Thursday 5 December and will affect Hop on Hop off services. Please click below for more information.
Read More

Please note Airlink Express Stops that are currently not being served
Read More

What can I expect
The New Freedom Card is launching shortly. Details below.
Combination tickets currently available include;
Airlink Single + 48 Hour Hop on hop off tour Combo ticket
Airlink Return + 48 Hour Hop on hop off tour Combo ticket
The New Freedom Card will provide;
48 Hour Hop on Hop off tour
72 Hours; Airlink Express 747 & 757
72 Hours All Dublin Bus public buses
72 Hours Go-Ahead Dublin public buses
72 Hours Luas (Dublin tram network)
72 Hours DART and Commuter trains (in Dublin area only)
Please note; Holders of our old product The DoDublin Card please note these cards will remain valid for use up until 31 December 2019.
The DoDublin Freedom Card is an all-in-one sightseeing and transport ticket, giving visitors the freedom to travel anywhere in Dublin and visit all the most famous locations and attractions at their leisure. It is our best value product and offers huge savings while providing for all your transportation needs.
Your Freedom Card combines the Leap Visitor Card with Dublin's No.1 Hop on hop off tour.
How Does the Ticket Work?
The Leap Visitor Card's 72 hour duration activates from the first time you use it. Simply hold the card up to validators* provided on all the transportation listed. Once you hear the tone you know you've activated the card correctly.
*Note;
On the DoDublin Airlink Express buses you will see a validator on the right hand side as you enter the bus.
For the Luas (tram) network you will find a validator on the platform beside where the tram stops. (no need to tap off once you leave the tram).
Similarly for the Dart and Commuter trains, you must touch on at the validators you will find at the entry gate. - no need to tap off again. Please note, the card is only valid for short hop journies, which covers dublin city and county only.
The public bus network in Dublin is vast and extensive. Click on the links below for some suggestions on where to go with your DoDublin card.
The Airlink Express transfer is Dublin's fastest, most frequent and most reliable link between Dublin city and the airport. We are the only bus service that travels through the Dublin Tunnel, so we beat the hectic Dublin traffic every time. With two routes now operating we now have stops throughout the city centre.
The Hop-on Hop-off tour is the best way to visit all of Dublin's top attractions. Visit Trinity College and the Book of Kells, the Guinness Storehouse, Dublin Zoo, Kilmainham Gaol and many more great attractions. With our experienced Fáilte Ireland trained guides you'll be given an introduction to Dublin city that you'll never forget.
If you need something to do later on then take the famous Ghostbus Tour
Visit our Big Bus Tour News Page DoDublin Blog
Vouchers for tickets purchased online must be PRINTED and cannot be accepted on smartphones or mobile devices.
DoDublin Freedom Card voucher can only be redeemed at
1. DoDublin's Airport, at the Bus and Travel Information desk, Arrivals Hall, Terminal 1, or
2. Dublin Bus Head Office, 59 Upper O'Conell Street, Dublin 1
Vouchers cannot be redeemed at any other locations including rail or luas stations or directly from drivers.
Customers must ask Bus Driver for a Ticket for Free Entry to Little Museum and for Free Pat Liddy Walking Tour

Best value Travel Card in Dublin City:
Explore the Hop-on Hop-off Tour
Explore the Airlink Express service
Visit the Dublin Bus website to explore the public bus network,
& download the Dublin Bus app below;


One must-see destination outside of the city is Howth Harbour.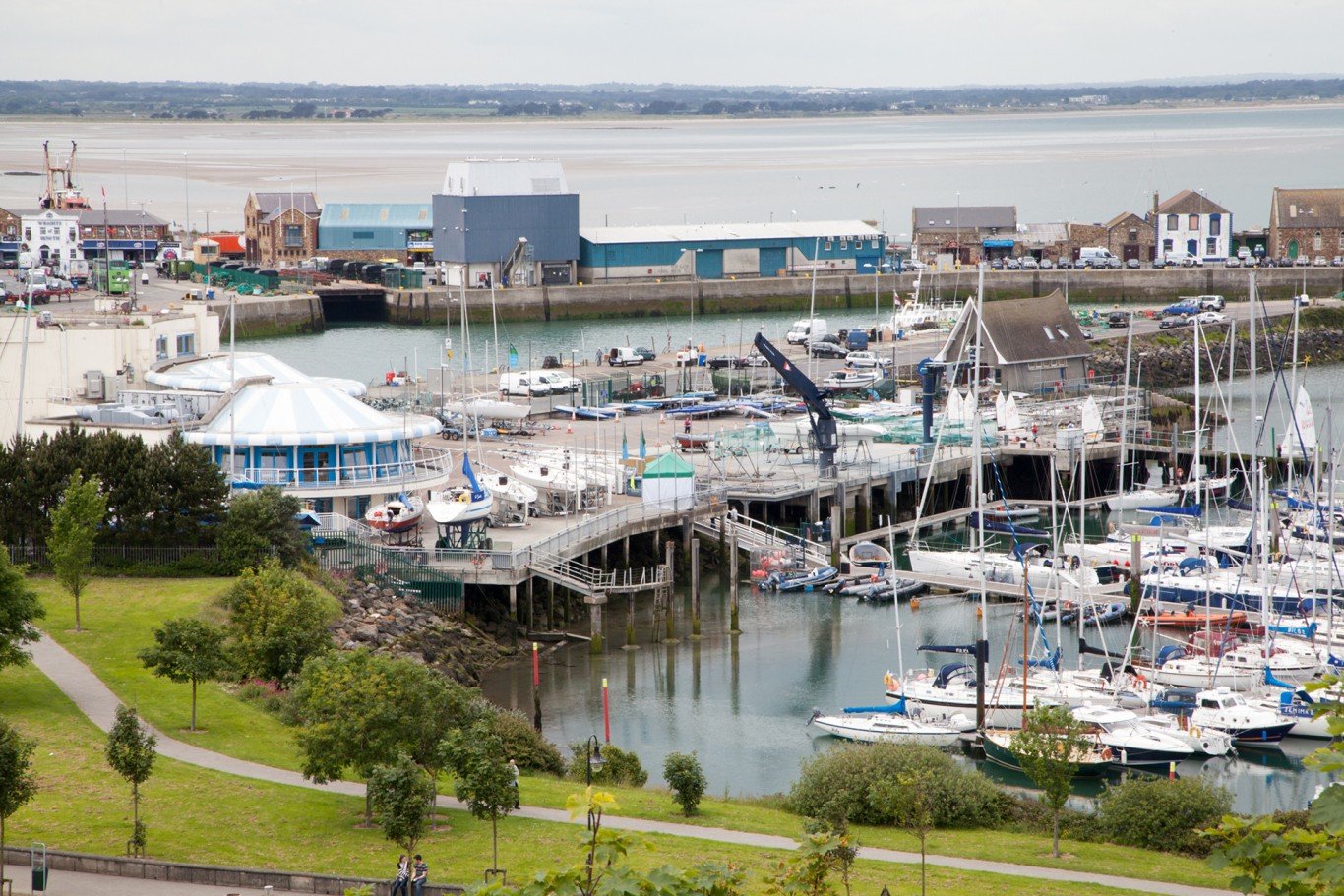 Getting there:
Take the 31/a bus from Talbot Street.
Things to do:
Howth Market is home to an array of Irish crafts, delicate handmade jewellery, and vintage
antiques; perfect for gift shopping. While you're there, be sure to sample the wide selection
of organic foods on offer, like olives, cheeses, nuts and of course, delicious chocolate and
cupcakes. Or if you're feeling peckish grab a burger, stir-fry or gooey pastrami melt sandwich
for a picnic.

Less than a ten-minute walk from the market, you'll find Howth Castle and Grounds.
Immerse yourself in history and take in the beautiful surrounding gardens, which are
home to a ten-metre high hedge and the ruins of St Mary's Abbey. Also in the castle,
you'll find restored Georgian kitchens, where cookery school The Kitchen in the Castle
host half-day and evening classes.

In the evenings, pubs like The Abbey Tavern and The Bloody Stream host live music,
dancing and comedy events.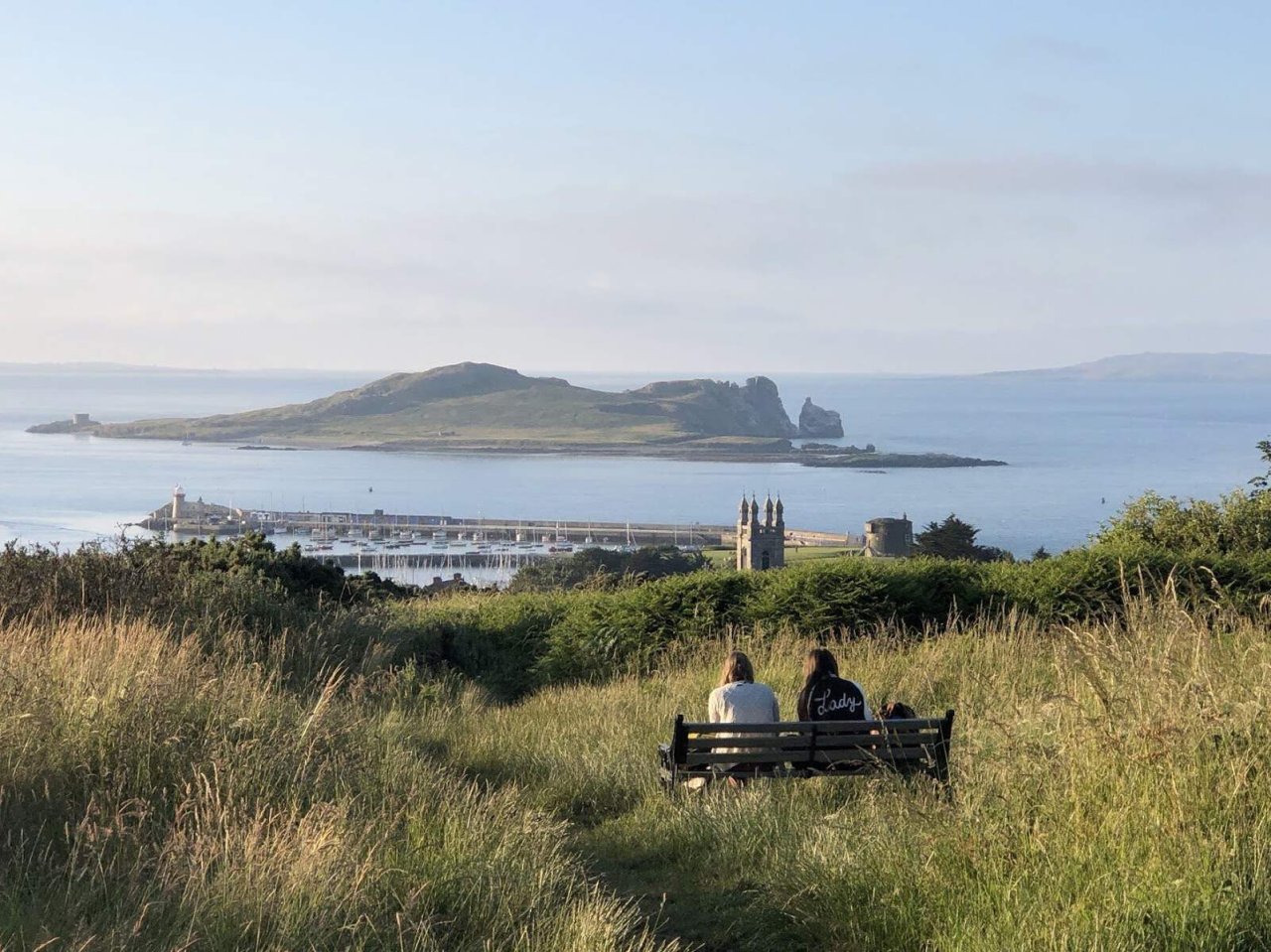 Great walks:
From the harbour to Howth Head, there's something for every level of walker in this
fishing village. Try the Bog of Frogs Loop for scenic views of the cliffs, Lambay Island
and the Baily Lighthouse. There are four route options, so once you disembark the
DART, look out for signs displaying directions. For something a bit gentler, take a stroll
down the pier. From here you can take in the views of Ireland's Eye, a beautiful island
that's just a 15-minute boat ride away. Explore its long sandy beach, take in breath-taking
views of Dublin Bay, go bird-watching, see a Martello Tower up close or even try your
hand at fishing.
Places to eat:
Seafood, of course, takes centre stage in the many pubs and restaurants of Howth.
Try The Brass Monkey for seafood tapas and wine, or head to the nearby Oar House
Fish Restaurant, where food is so fresh, it's still swimming in a glass tank when you
arrive! At the very end of the pier you'll find Aqua, another restaurant specialising in
seafood, offering stunning views of Ireland's Eye while you dine in style. But before
you commit to a location, why not take a walk along the pier and down the town centre
and check out the many menus on offer? If seafood isn't your thing, the aforementioned
Abbey Tavern, where many music and comedy legends started their careers
performing, has plenty of hearty beef and lamb dishes. Or head to quirky Dog House
Blues Team Rooms for pizza, fresh from the wood-fire stove. They've a delicious
selectionof teas on offer too and with their cosy couch set-up, you won't want to leave.
Walk & eat:
For tasty take-out fish and chips, stop by Beshoffs, a much-loved Dublin institution,
or stall by the van at the West Pier harbour. We recommend you sample their calamari,
and afterwards, stroll along the seafront for an ice-cream and take it down the pier.
The perfect combo!

Of course, great food doesn't begin and end here. There's lots more to be explored
in Howth, both online and on foot.