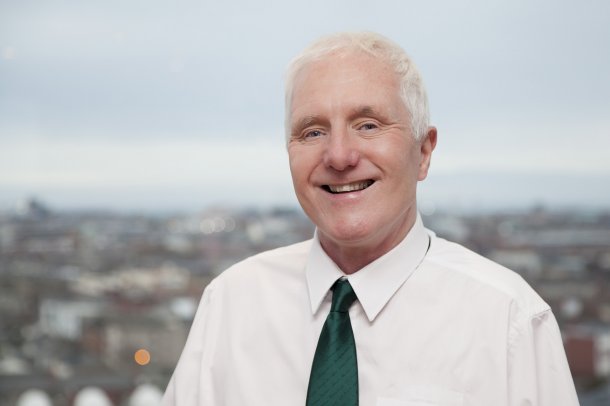 What tripadvisor are saying about Joe:
"A bright and warm tour on a cold wet day"
I Returned to visit Dublin again after an absence of 28 years! On a cold and wet March day decided against a walking tour and instead took Dublin Bus tour. Joe the driver/guide, was worth the fare alone! His commentary was interesting, informative and 'laugh out loud' funny in that way that seems so natural to Dubliners. His occasional references to, and through songs were historically and geographically appropriate such as "Dublin in the Rare Auld Times" when going through Pimlico and The Liberties, brilliant! I highly recommend this tour for an informed and entertaining day in Dublin.
"Joe the driver....hilarious!!"
The tour bus was great, but what made it so good was Joe the driver! So entertaining, best tour bus I've been on. Thanks
"Great tour with fabulous guide"
Joe has just made our Sunday morning. Amazing knowledge of Dublin, great wit and a few singalongs to boot. I hope you get the chance to experience this if you visit Dublin
"Loved Joe's Irish charm!"
These buses are ideal for first-timers in Dublin! You get to know where everything is and it takes you to all of the iconic stops and tourist spots. Not only that you get to enjoy traditional Irish music in between commentary. The pre-recorded commentary can get a bit tedious so we were delighted when we got onto a bus and got to listen to Joe's Irish charm and jokes! (Fred if it's a complaint!) Jokes aside, he obviously has a wealth of knowledge about Ireland and was more than happy to answer any questions that you may have about Dublin!
The buses are every 15 minutes and well worth the money.
"Driver Joe was brilliant!"
Really enjoyed what can often be 'lame' bus tours elsewhere. Driver Joe was very likeable and entertaining throughout, and it was obvious that he loved his job which in turn makes it a better experience for the passengers. Also great value for money on the three-day Freedom Pass for 35 euros.