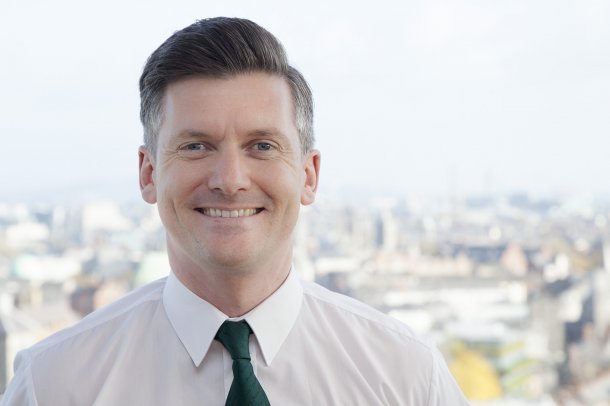 What's your favourite story to tell about the city?
I like to tak about he Liberties area, "Bang Bang" etc as my family are originally from the area.
What question do you get asked the most about Dublin?
Bars & restaurants to visit, that are not common with tourists.
What's the strangest question you've been asked by a tourist?
A woman once asked me when she boarded "Are we upstairs or downstairs now?"
What hidden gems do you advise tourists to visit?
Floosey in the jacuzzi & stories of places you can go and see in the phoenix park.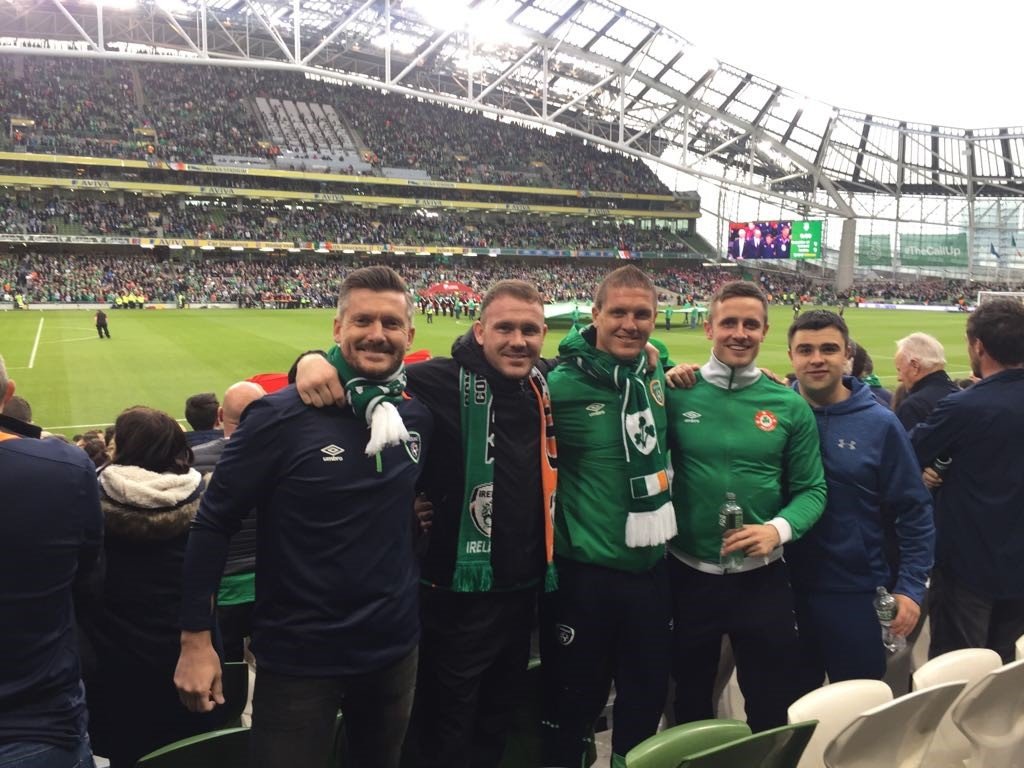 Andy in Aviva Stadium with friends watching Ireland v Serbia (we lost unfortunately)
Who are the chattiest tourists?
The British and Americans. However I find anyone with good english tends to be very chatty and friendly.
What tripadvisor are saying about Andy:
"Andy was the best!"
This bus tour was completely made by Andy. If you can get his bus, I recommend it. He was funny, informative, and he had a wonderful singing voice. He even agreed to sing on camera. They also stop at very convenient locations. Well worth it!
"Andy was brilliant!"
Our driver Andy was great, so knowledgeable and a great singer, made our tour very memorable. 20 stars to you mate
"Ask for Andy"
This bus tour was the best we have been on. Andy our driver made it very interesting and very funny, this man should be on TV, and his jokes had all the bus in stiches. Very informative and extremely truthful. The tour is just over 2 hours long, but it goes by so fast. Great value for money, a must while you are in Dublin

"Brilliant"
What a fantastic tour of the Dublin sights! We have wanted to to this for a long time and weren't disappointed. Our driver Andy was superb gave us great information and was really funny we even had a song!! We learned so much and would do it again any time. Well done and thanks for a great day.
"Andy was a hoot"
A brilliant witty commentary from Andy on both busses we took today and a brilliant way to see the beautiful city quickly will defo be back on the bus for day two of our holiday