Airlink: vence el taxi del aeropuerto
Batir el taxi
What can I expect
Ahorre dinero y tiempo desde el aeropuerto de Dublín
¡Más rápido que un viaje en taxi y mucho más barato también!
Solo traslado desde el aeropuerto que utiliza el túnel de Dublín
Te lleva directo al centro de la ciudad
Please Note:
OFERTA DE VIERNES NEGROS - INTRODUZCA EL CÓDIGO DE PROMOCIÓN "BLACKFRIDAY" PARA EL 50% DE DESCUENTO EN TODOS LOS TOURS ESTE FIN DE SEMANA. LOS BONOS PARA LAS ENTRADAS COMPRADAS EN LÍNEA DEBEN SER IMPRIMIDAS Y NO PUEDEN SER ACEPTADAS EN SMARTPHONES O TABLETS.
El servicio Airlink Express opera dos rutas;
La ruta 747; entre el aeropuerto de Dublín y la estación de tren de Heuston y
La nueva ruta 757 entre el aeropuerto de Dublín y Camden (Charlotte Way y Harcourt Street)
Compre en línea y ahorre o visite nuestro Escritorio en Llegadas T1
Habla con nuestros representantes en Green Jackets
Te lleva a lugares alrededor de la ciudad
El Airlink cruza el centro de la ciudad en Dublín, por lo que no importa hacia dónde te dirijas a una de nuestras rutas, te dejará cerca.
La ruta 747 sirve;
El Centro de Convenciones de Dublín y el IFSC
Connolly Rail Station y Busáras: para ferrocarriles y autobuses de Irlanda
O'Connell Street
Dame Street - Trinity College, Christ Church Cathedral
Estación de tren Heuston - Para enlaces ferroviarios en Irlanda
La ruta 757 sirve;
North Wall Quay
Temple Bar
Merrion Square
Verde de San Esteban
Camden y Harcourt Street
LOS BONOS PARA LOS BOLETOS COMPRADOS EN LÍNEA DEBEN SER IMPRESOS Y NO SE PUEDEN ACEPTAR EN SMARTPHONES O TABLETAS.
Haga clic para
Para obtener información sobre pasajeros en tiempo real en todas las paradas de Airlink Bus, descargue la aplicación Dublin Bus:



El Airlink parece ser lo que todos usan y pudimos entender por qué. Rápido, limpio y barato, además el conductor fue muy servicial y amigable. ¡Muy recomendable!





Aeropuerto a hotel directo
Please visit Airlink Diversions page for info on current route diversions.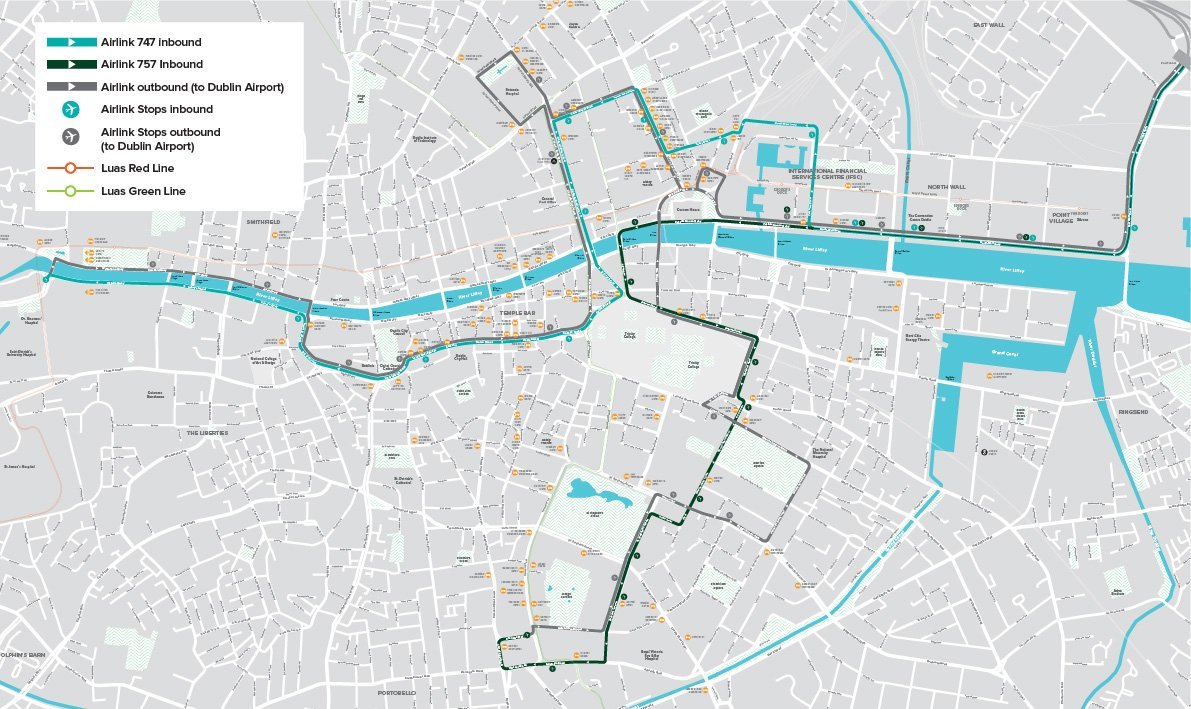 Airport Desk
Visit our Bus & Travel information desk, in the Arrivals Hall of Terminal 1 to buy bus
tickets and have all your travel queries answered.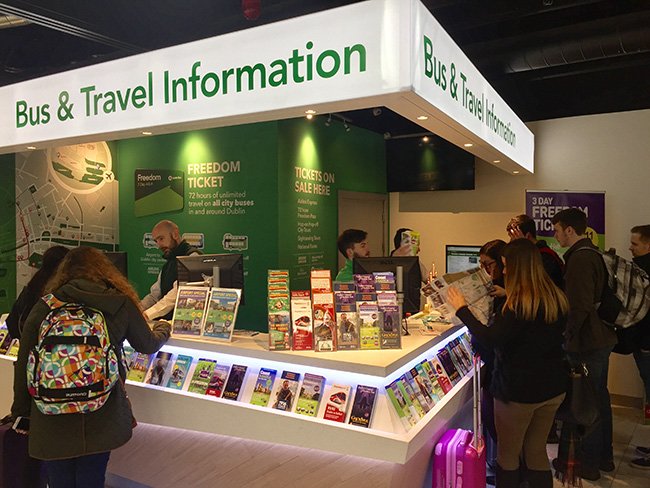 Passengers arriving in Terminal 2 can speak to our Meet & Greet staff located outside the
exit to Terminal 2, or simply walk over to Terminal 1 to visit the desk.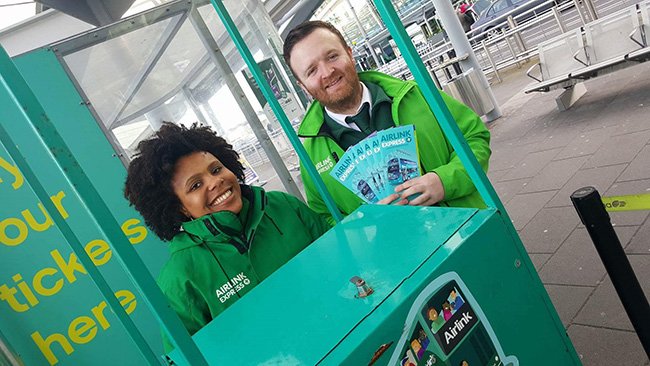 Combine your
Airlink & hop
on hop off tour!