DoDublin Freedom Card
NUEVO NUEVO NUEVO
What can I expect
la tarjeta de transporte con mejor precio de todo Dublín
72 horas ilimitadas: Airlink, Hop on Hop off tour y autobuses públicos
Gratis: la entrada al Little Museum y el tour andando (en inglés)
Please Note:
I VOUCHER PER I BIGLIETTI ACQUISTATI EN LÍNEA DEVONO ESSERE STAMPATI E NO POSSONO ESSERE ACCETTATI SU SMARTPHONES O TABLETA Nota: Tarjeta DoDublin non può essere utilizzata sul servizio notturno di autobus Nitelink.
La tarjeta DoDublin card es todo en uno. Visita y viaja con un ticket, te ofrece libertad para explorar todos los lugares de interés de Dublín.Con la tarjeta DoDublin card obtendrás grandes ahorros y podrás utilizar todos los autobuses que necesites para viajar por la ciudad.Es nuestro mejor producto!
72 horas de acceso ilimitado
El Airlink Express (autobus) desde el aeropuerto hasta la ciudad y viceversa
el autobus turístico DoDublin Hop-on Hop-off
Todos los autobuses públicos de la ciudad usados por miles de dublinenses al día
La red de autobuses públicos en Dublín es amplia y extensa. Siempre habrá una para de autobús cerca donde usted se aloje en la ciudad o en condado de Dubín.
El Airlink Express es el autobús más rápido, más frecuente y más seguro de Dublín desde la ciudad hasta el aeropuerto y viversa. La ruta del Airlink Express es única porque viaja a través del túnel de Dublín por lo que no le afectar el tráfico de la ciudad. Consta de dos rutas, 747 y 757, ambas incluyen paradas en distintas partes en el centro de Dublín.
El tour Hop-on Hop-off es la mejor opción de visitar Dublín. Visite el Trinity College y el Libro de Kells, la fábrica de cerveza Guinness, el zoológico de Dublín, la prisión Kilmainham Gaol y muchas otros lugares emblemáticos. nuestros guías son los más profesionales, ellos cuentan de forma amena y divertida todo lo que necesitas saber de Dublín.
La tarjeta DoDublin Travel que se haya comprado por internet se debe canjear en el mostrador del aeropuerto o en la oficina de la ciudad. No se puede entregar directamente del conductor del autobús.
descuento con su compra online
LOS TICKETS COMPRADOS POR INTERNET DEBEN ESTAR IMPRESOS. NO SE ACEPTAN EN SNARTPHONES O TABLETS
Tickets de niños
los tickets de niños son válidos para edades comprendidas entre 5 y 14 años
los niños menores de 5 años pueden viajar gratis cuando se haya comprado un ticket de adulto.
One must-see destination outside of the city is Howth Harbour.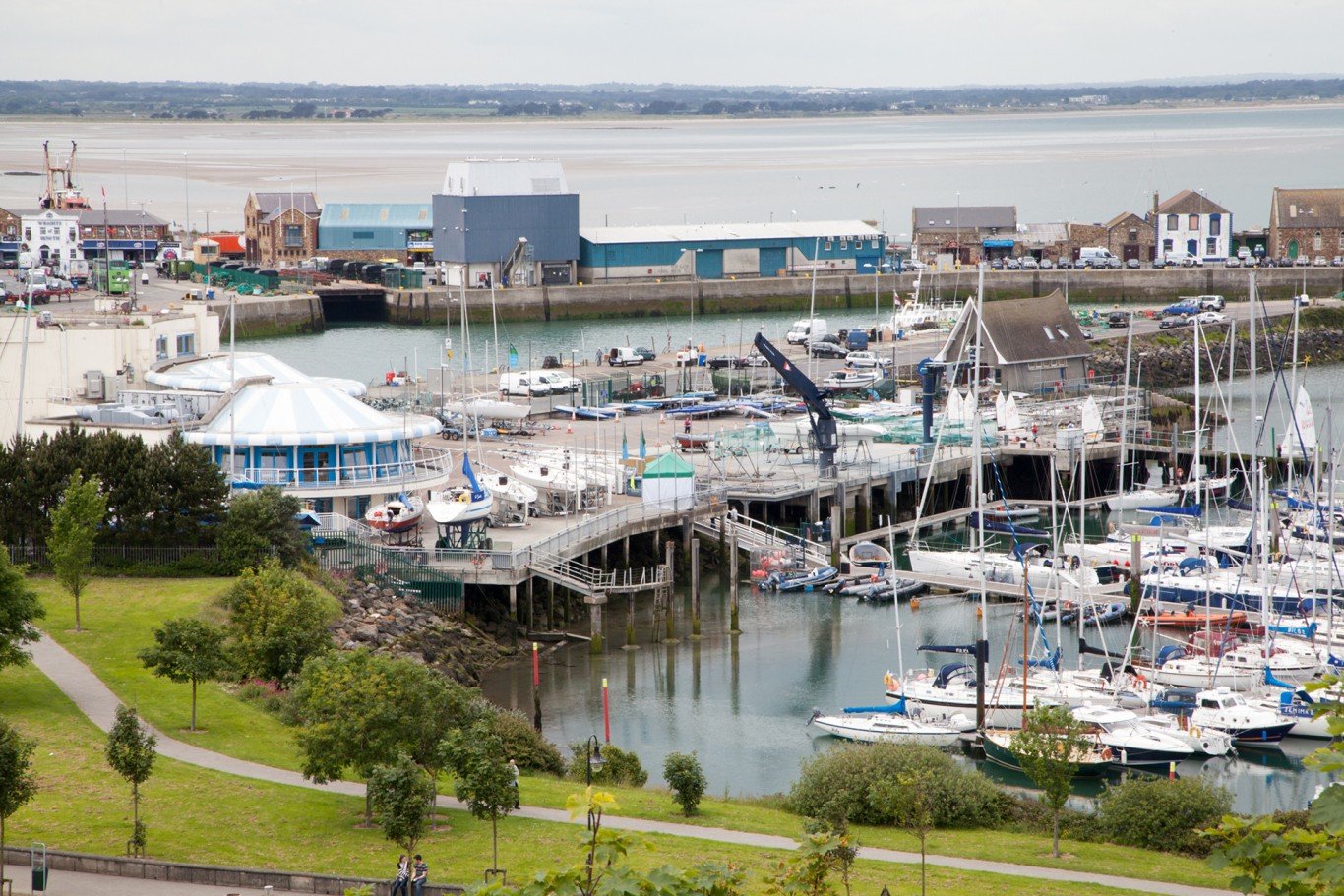 Getting there:
Take the 31/a bus from Talbot Street.
Things to do:
Howth Market is home to an array of Irish crafts, delicate handmade jewellery, and vintage
antiques; perfect for gift shopping. While you're there, be sure to sample the wide selection
of organic foods on offer, like olives, cheeses, nuts and of course, delicious chocolate and
cupcakes. Or if you're feeling peckish grab a burger, stir-fry or gooey pastrami melt sandwich
for a picnic.

Less than a ten-minute walk from the market, you'll find Howth Castle and Grounds.
Immerse yourself in history and take in the beautiful surrounding gardens, which are
home to a ten-metre high hedge and the ruins of St Mary's Abbey. Also in the castle,
you'll find restored Georgian kitchens, where cookery school The Kitchen in the Castle
host half-day and evening classes.

In the evenings, pubs like The Abbey Tavern and The Bloody Stream host live music,
dancing and comedy events.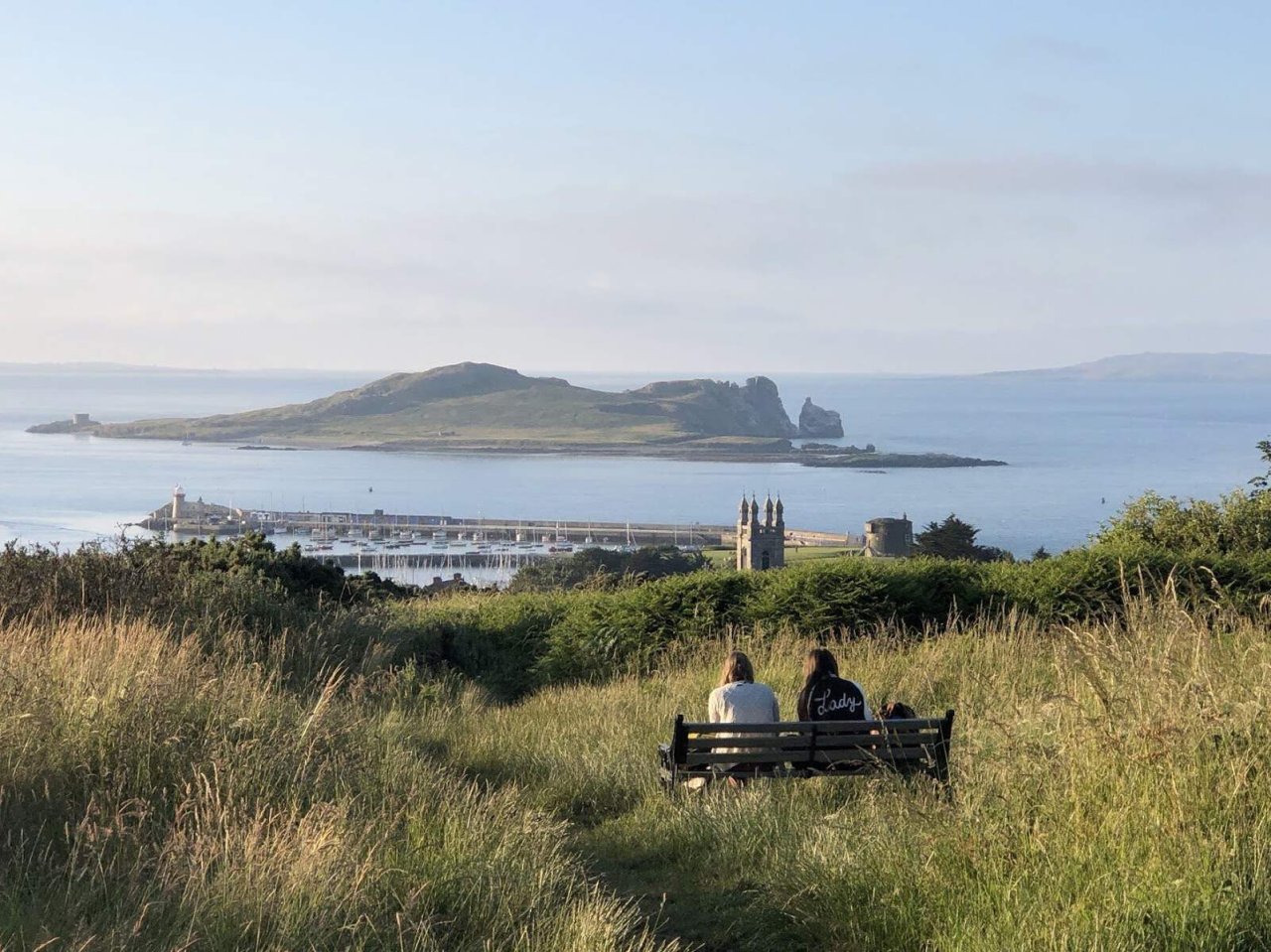 Great walks:
From the harbour to Howth Head, there's something for every level of walker in this
fishing village. Try the Bog of Frogs Loop for scenic views of the cliffs, Lambay Island
and the Baily Lighthouse. There are four route options, so once you disembark the
DART, look out for signs displaying directions. For something a bit gentler, take a stroll
down the pier. From here you can take in the views of Ireland's Eye, a beautiful island
that's just a 15-minute boat ride away. Explore its long sandy beach, take in breath-taking
views of Dublin Bay, go bird-watching, see a Martello Tower up close or even try your
hand at fishing.
Places to eat:
Seafood, of course, takes centre stage in the many pubs and restaurants of Howth.
Try The Brass Monkey for seafood tapas and wine, or head to the nearby Oar House
Fish Restaurant, where food is so fresh, it's still swimming in a glass tank when you
arrive! At the very end of the pier you'll find Aqua, another restaurant specialising in
seafood, offering stunning views of Ireland's Eye while you dine in style. But before
you commit to a location, why not take a walk along the pier and down the town centre
and check out the many menus on offer? If seafood isn't your thing, the aforementioned
Abbey Tavern, where many music and comedy legends started their careers
performing, has plenty of hearty beef and lamb dishes. Or head to quirky Dog House
Blues Team Rooms for pizza, fresh from the wood-fire stove. They've a delicious
selectionof teas on offer too and with their cosy couch set-up, you won't want to leave.
Walk & eat:
For tasty take-out fish and chips, stop by Beshoffs, a much-loved Dublin institution,
or stall by the van at the West Pier harbour. We recommend you sample their calamari,
and afterwards, stroll along the seafront for an ice-cream and take it down the pier.
The perfect combo!

Of course, great food doesn't begin and end here. There's lots more to be explored
in Howth, both online and on foot.