Tour di un giorno irlandese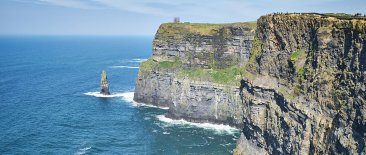 Tour di un giorno alle Cliffs of Moher
Tour di un giorno completamente guidato a una delle attrazioni naturali più impressionanti d'Irlanda sulla Wild Atlantic Way. Questo tour include una visita a The Burren, Galway City e Doolin, la patria della musica irlandese.
Esperienza del Titanic e Belfast
Scopri le storie e i siti di Belfast in questo premiato tour di un giorno. Visita l'attrazione più famosa dell'Irlanda del Nord al Titanic Belfast.
Titanic Exhibition & Belfast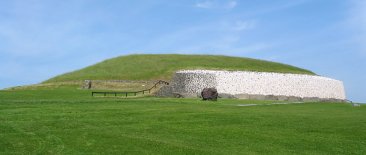 Tour di un giorno nella Valle del Boyne
L'ultimo tour fuori dai sentieri battuti. Ascolta le leggende locali e i racconti mitici dell'est dell'Irlanda nel tour di un giorno più popolare della Boyne Valley. Visita alcuni dei siti più storici del mondo e scopri migliaia di anni di storia lungo il percorso. Immergiti nella storia di Loughcrew Cairns, Hill of Uisneach e Trim Castle.
Celtic & Boyne Valley Tour