June is official month of Pride, and the Dublin Pride Parade is taking place this year on Saturday 24 June to celebrate its 40th Anniversary.
Dublin Bus, DoDublin and LBGT Ireland announced a new partnership which kicked off in the 2022 festival themed; 'By My Side This Pride'
DoDublin are proud to be involved once again in this year's festival, with the Pride Hop-on hop-off bus taking part in the main parade on 24 June.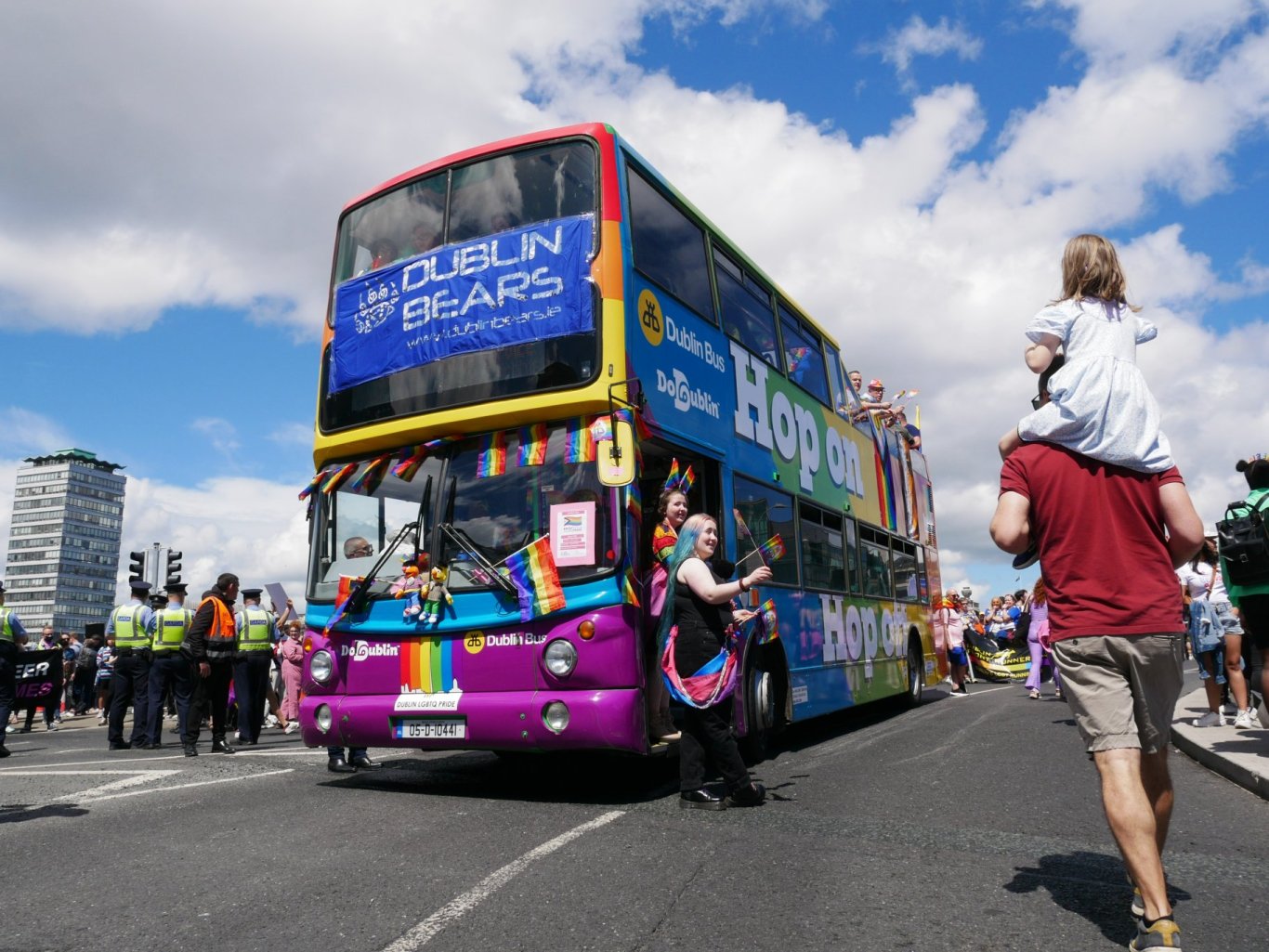 The DoDublin Pride bus in the 2022 Dublin Pride Parade
Dublin is not short of activities and events this Pride month for LGBTQ+ people plus their allies. The Dublin Pride Festival runs from June 19 to 25 but there is plenty of events happening for the whole month of June.
There are plenty things to do on Pride Week, so here is information on some of the activities and events taking place during the week.
For a full list of events happening in Dublin, visit the Dublin Pride website
Monday 19 June
Lavender Walk Queer History Tour
Led by its originator, Tonie Walsh, this walking tour of Dublin will be taking place at 1pm daily during 19-23 June leaving Bernardo Square, City Hall.
Master "homoseanchaí" Richard O'Leary presents a one-man theatre performance about queer experiences of the Irish Border and ideas around "belonging". Takes place at 19:00 in Outhouse on 105 Capel Street. Find out more
Tuesday 20 June
Guided tour to remember and celebrate the LGBTQ+ rebels of the 1916 rising. Tours starts at 14:30 at the GPO Museum on O'Connell Street.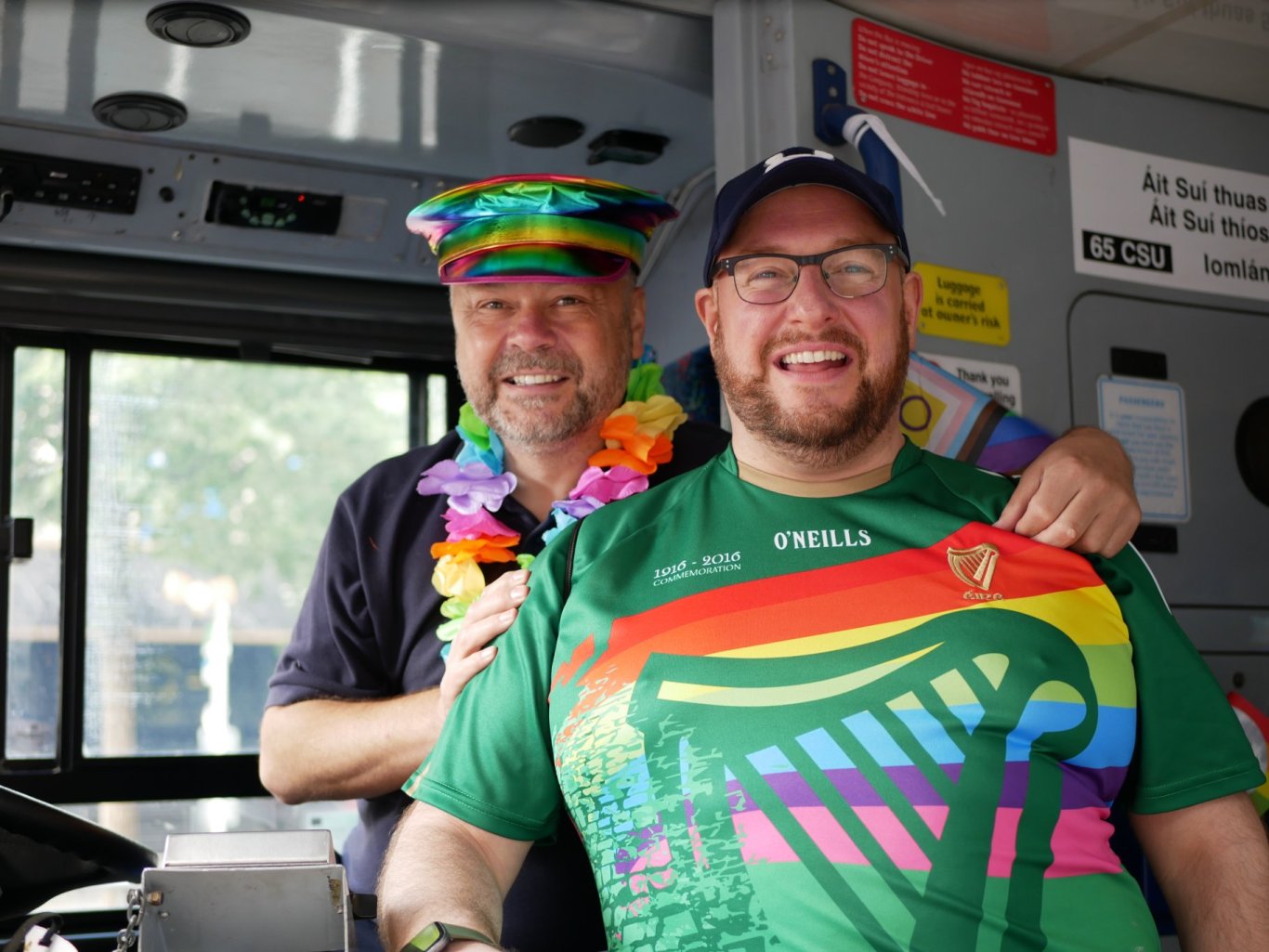 Wednesday 21 June
Drag Yourself to Moore Street Market
Running from 21-24 June, there will be vibrant markets and events on Moore Street for the week leading up to Pride. What you can expect to see is performances, queer crafters and celebrations and there will be a pre-pride festival party on the day of the parade, June 24.
Thursday 22 June
QueerMania are holding an event in The Sound House on 28 Eden Quay and will be night of drag, live music, burlesque where everyone comes together to celebrate as a community. Doors open at 19:30 and the show starts at 20:30. Book your place for PRIDEMANIA 2
Friday 23 June
Pride Sign-Making Workshop
Take part in a workshop and prepare your very own Pride sign for the Pride March just bring all the materials you need to make your beautiful sign!
Saturday 24 June
The Pride March will kick off at 12:00 and it has been 40 years since the very first one in Dublin back in 1983.
The parade will start on O'Connell Street and for the first time ever will be using both sides of O'Connell Street for the parade.
This is to be one of the biggest and most popular events in Ireland.
Make sure to keep a look out for the DoDublin and Dublin Bus Pride buses on the day of the parade.
Check out Dublin Bus video on Pride Last year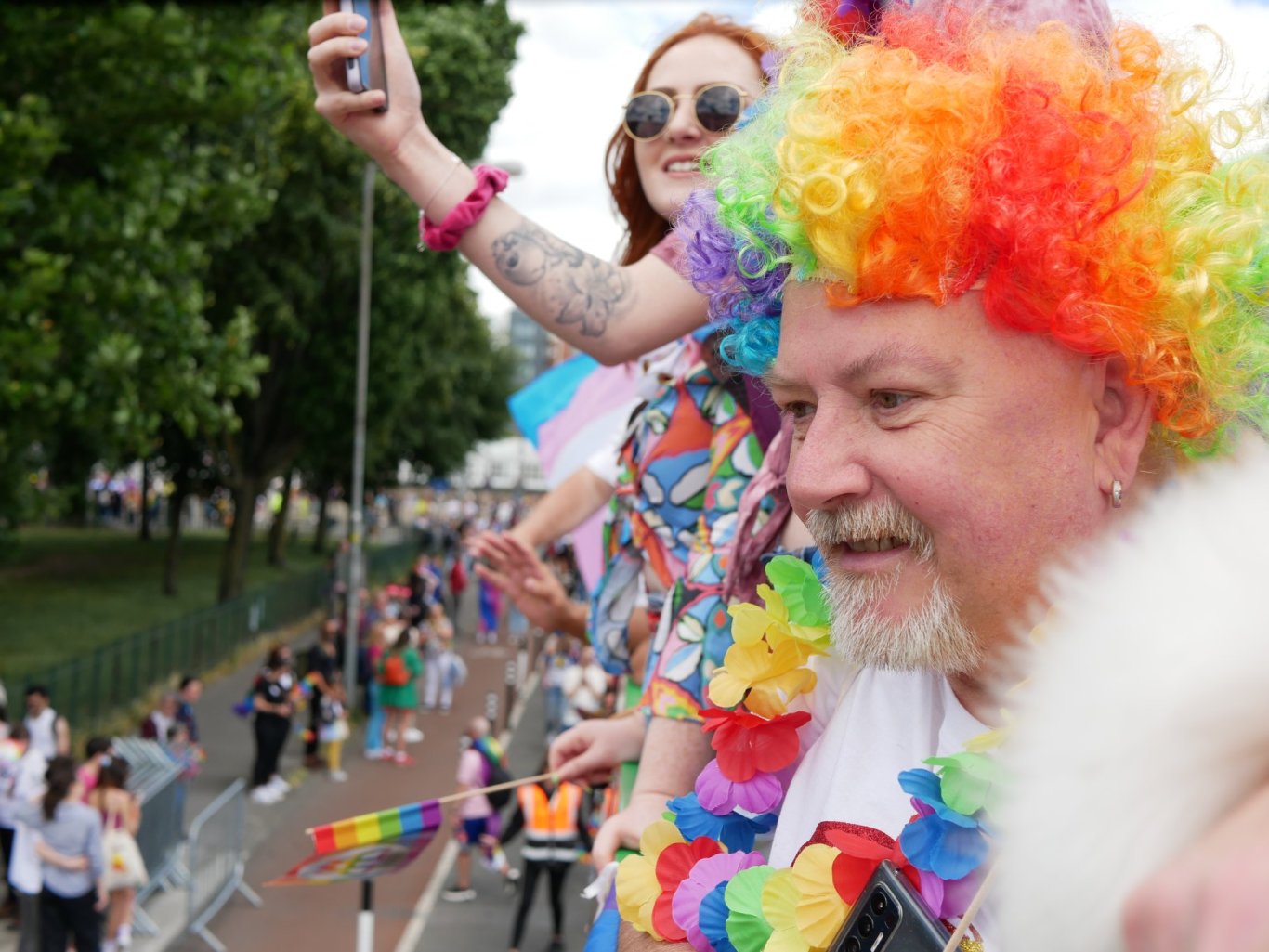 The parade route this year will as follows:
O'Connell Street
Eden Quay
Custom House Quay
Talbot Memorial Bridge
City Quay
Lombard Street
Westland Row
Lincoln Place
Merrion Square