DoDublin Freedom Card
NIEUW NIEUW NIEUW
What can I expect
'Beste waarde' Reispas in Dublin
72 uur Onbeperkte toegang tot Airlink, Hop on Hop off tour en openbare bussen
Gratis toegang tot Little Museum en wandeltocht
Please Note:
IK VOUCHER PER I BIGLIETTI ACQUISTATI ONLINE DEVONO ESSERE STAMPATI E NON POSSONO ESSERE ACCETTATI SU SMARTPHONES O TABLET Opmerking: DoDublin Card non può essere utilizzata sul servizio notturno di autobus Nitelink.
De DoDublin Reispas is de alles-in-één sightseeing en transportkaart die bezoekers de vrijheid geven alle beroemde plekjes van Dublin op hum gemak te verkennen. Het is onze 'beste waarde' product en biedt enorme kortingen aan terwijl al uw transportbehoeften vervuld worden.
72 uur onbeperkte toegang tot:
De Airlink Express tussen de luchthaven en het stadscentrum
De bussen van de DoDublin Hop-on Hop-off Stadstour
Alle openbare bussen die door duizenden Dubliners dagelijke gebruikt worden
Het network van openbare bussen in Dublis is erg gigantisch en uitgebreid. Het maakt niet uit waar u in de stad of graafschap Dublin verblijft, er is een bushalte in de buurt.
De Airlink Express is de snelste, meest frequente en meet betrouwbare verbinding tussen de stad Dublin en de luchthaven. We zijn de enige dienst die doorheen de Dublin Tunnel rijdt zodat we elke keer het zware verkeer van Dublin vermijden. We hebben momenteel twee routes waarmee we dus ook haltes in het hele stadscentrum hebben.
De Hop-on Hop-off tour is de beste manier om alle topattracties in Dublin te bezoeken. Bezoek Trinity College en de Book of Kells, het Guinnes Storehouse, Dublin Zoo, Kilmainham Gaol en veel meer fantastische attracties. Dankzij onze ervaren Fáilte Ireland (de Ierse Toeristische Dienst) gidsen krijgt u een introductie tot de stad Dublin die u nooit zult vergeten.
Waardebonnen voor online gekochte tickets moeten AFGEDRUKT worden en worden niet op smartphones of mobiele apparaten geaccepteerd.
Een waardebon voor de DoDublin Reispas moet aan onze balie in de luchthaven of stadscentrum verzilverd worden en kan niet direct van de buschauffeur verzilverd worden.
Kinderkaarten zijn voor kinderen van 5 tot 14 jaar oud.
Kinderen jonger dan 5 jaar kunnen gratis reizen indien vergezeld van een volwassene die het volle tarief betaalt.
Opgelet: de DoDublin reispas kan niet op de Nitelink busdienst gebruikt worden.
One must-see destination outside of the city is Howth Harbour.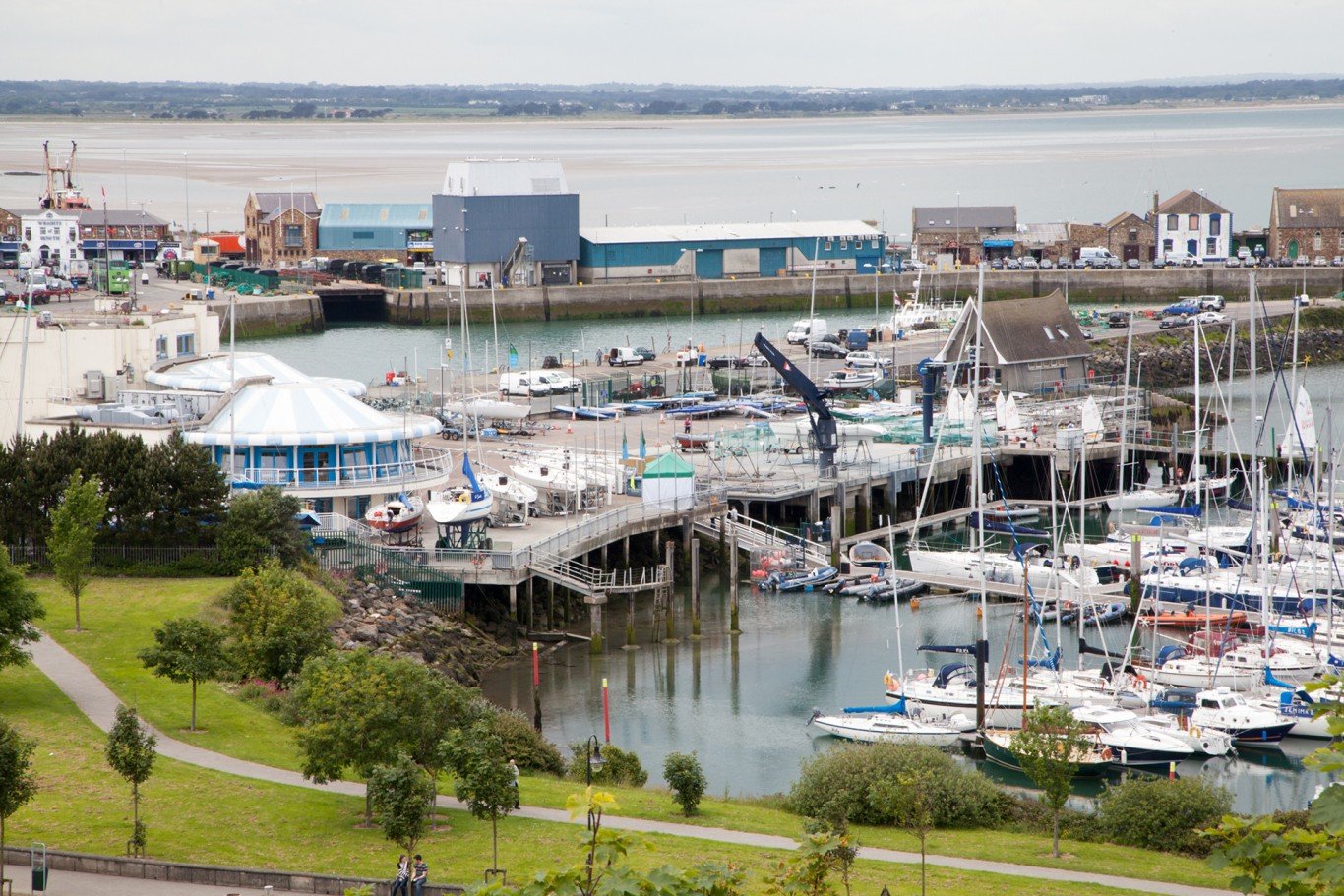 Getting there:
Take the 31/a bus from Talbot Street.
Things to do:
Howth Market is home to an array of Irish crafts, delicate handmade jewellery, and vintage
antiques; perfect for gift shopping. While you're there, be sure to sample the wide selection
of organic foods on offer, like olives, cheeses, nuts and of course, delicious chocolate and
cupcakes. Or if you're feeling peckish grab a burger, stir-fry or gooey pastrami melt sandwich
for a picnic.

Less than a ten-minute walk from the market, you'll find Howth Castle and Grounds.
Immerse yourself in history and take in the beautiful surrounding gardens, which are
home to a ten-metre high hedge and the ruins of St Mary's Abbey. Also in the castle,
you'll find restored Georgian kitchens, where cookery school The Kitchen in the Castle
host half-day and evening classes.

In the evenings, pubs like The Abbey Tavern and The Bloody Stream host live music,
dancing and comedy events.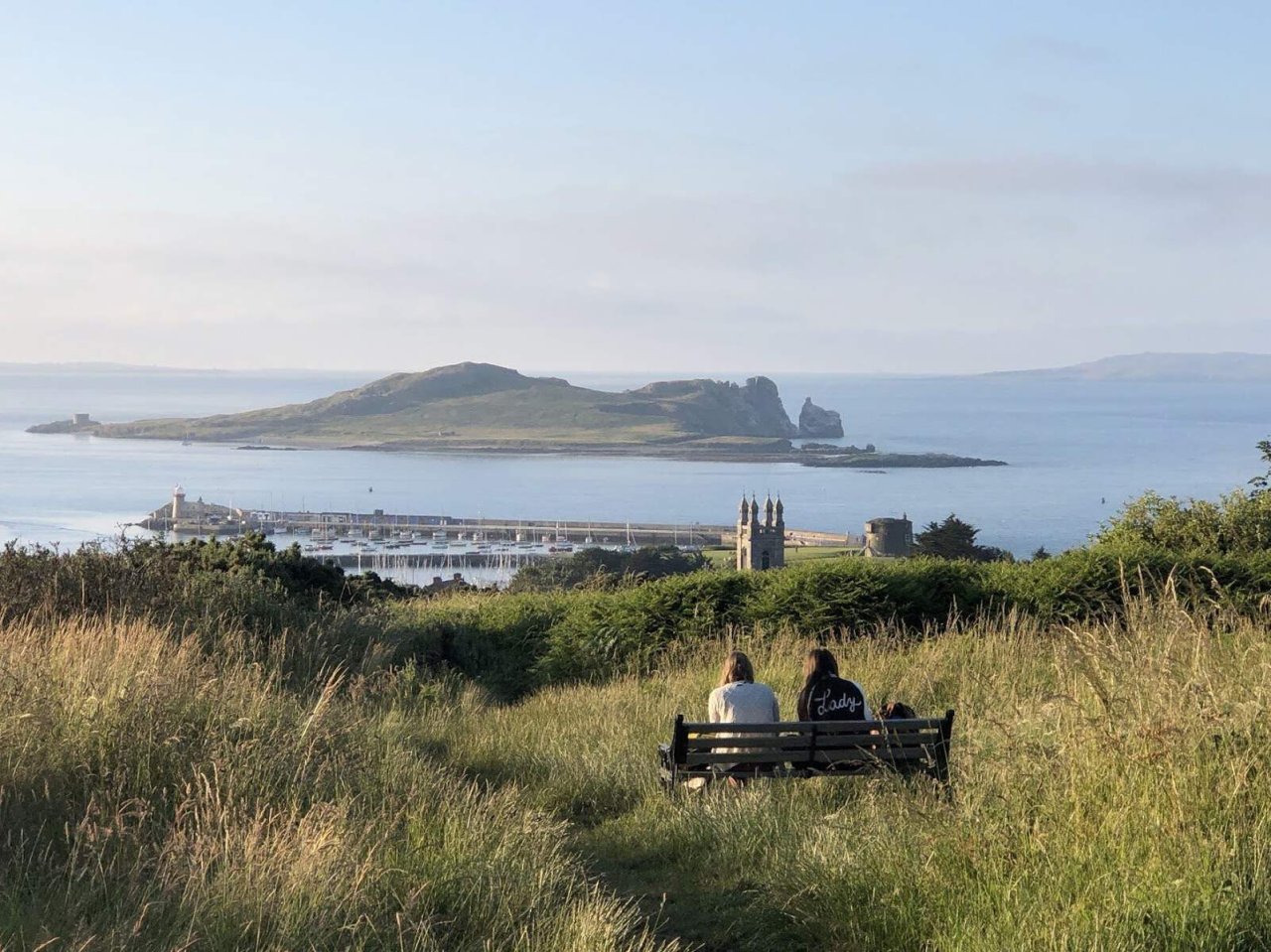 Great walks:
From the harbour to Howth Head, there's something for every level of walker in this
fishing village. Try the Bog of Frogs Loop for scenic views of the cliffs, Lambay Island
and the Baily Lighthouse. There are four route options, so once you disembark the
DART, look out for signs displaying directions. For something a bit gentler, take a stroll
down the pier. From here you can take in the views of Ireland's Eye, a beautiful island
that's just a 15-minute boat ride away. Explore its long sandy beach, take in breath-taking
views of Dublin Bay, go bird-watching, see a Martello Tower up close or even try your
hand at fishing.
Places to eat:
Seafood, of course, takes centre stage in the many pubs and restaurants of Howth.
Try The Brass Monkey for seafood tapas and wine, or head to the nearby Oar House
Fish Restaurant, where food is so fresh, it's still swimming in a glass tank when you
arrive! At the very end of the pier you'll find Aqua, another restaurant specialising in
seafood, offering stunning views of Ireland's Eye while you dine in style. But before
you commit to a location, why not take a walk along the pier and down the town centre
and check out the many menus on offer? If seafood isn't your thing, the aforementioned
Abbey Tavern, where many music and comedy legends started their careers
performing, has plenty of hearty beef and lamb dishes. Or head to quirky Dog House
Blues Team Rooms for pizza, fresh from the wood-fire stove. They've a delicious
selectionof teas on offer too and with their cosy couch set-up, you won't want to leave.
Walk & eat:
For tasty take-out fish and chips, stop by Beshoffs, a much-loved Dublin institution,
or stall by the van at the West Pier harbour. We recommend you sample their calamari,
and afterwards, stroll along the seafront for an ice-cream and take it down the pier.
The perfect combo!

Of course, great food doesn't begin and end here. There's lots more to be explored
in Howth, both online and on foot.