Aircoach van O'Connell Street Return
Retourticket naar Dublin Airport vanaf O'Connell Street in het centrum van Dublin. De terugreis vertrekt vanaf Dublin Airport T1 of T2 en wordt afgezet bij O'Connell Street, O'Connell Bridge of Kildare Street.
What can I expect
Retourticket vanuit Dublin
Ophaalpunt van O'Connell Street
Probleemloze luchthaventransfer
Sluit je aan bij Aircoach voor een expresreis naar Dublin Airport vanuit Dublin City Centre.
Of u nu een weekendje weg gaat of op weg gaat naar een zonvakantie van een week, Aircoach brengt u snel en efficiënt naar uw bestemming.
De bus haalt je op van O'Connell Street en brengt je rechtstreeks naar de luchthaven van Dublin.
Locatie Aircoach O'Connell Street :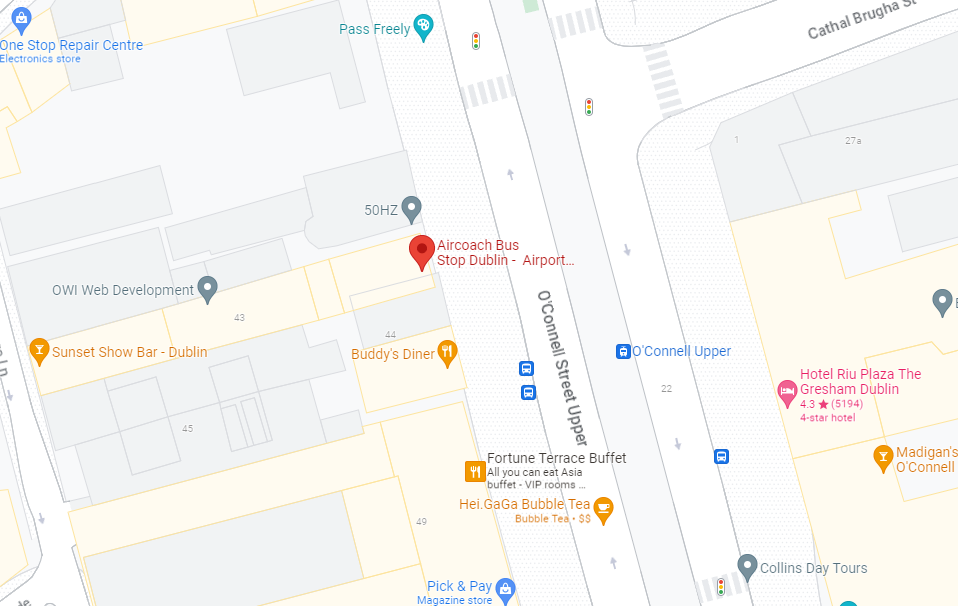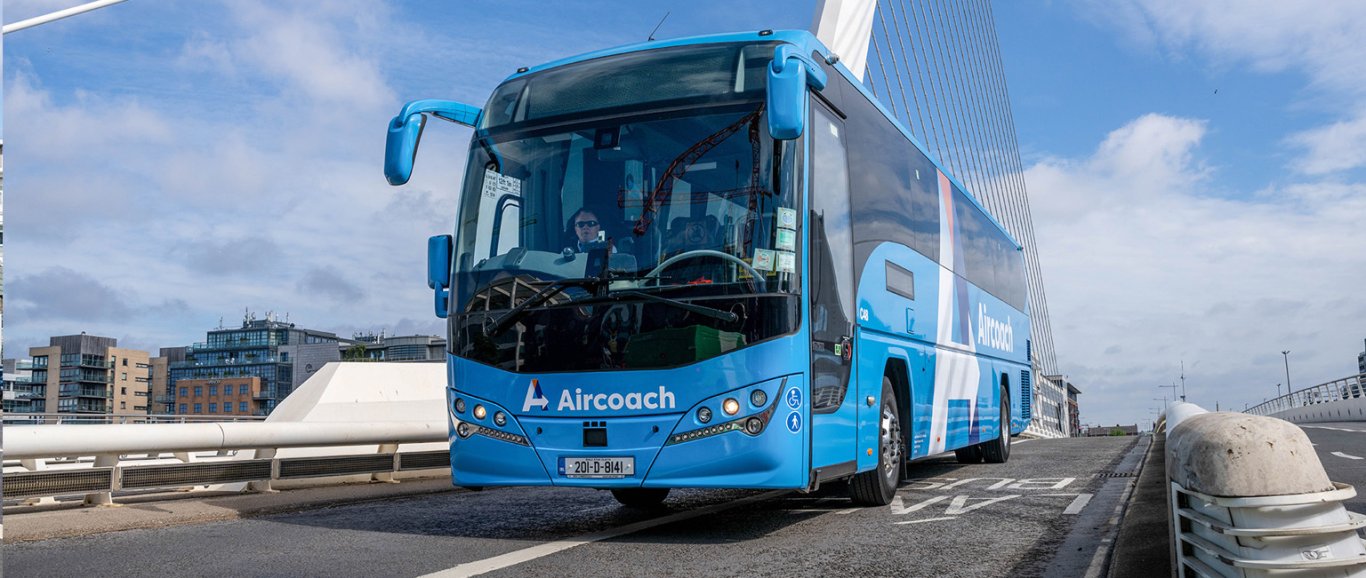 Buy Aircoach: Return Ticket from O'Connell Street Tickets
Tickets geaccepteerd op mobiele telefoon - printen niet nodig
Kindertickets: geldig voor kinderen van vier tot en met dertien jaar (inclusief)
Als u uw boekingstijd wilt wijzigen, kunt u uw telefoonnummer bellen en hen laten weten dat u een ticket van DoDublin heeft en de boekingstijd moet wijzigen +353 (0)1 844 7118
Ophaalpunt in O'Connell Street
Retourticket naar Dublin Airport