Aircoach from O'Connell Street Return
Return ticket to Dublin Airport from O'Connell Street in Dublin City Centre. Return leg departs from Dublin Airport T1 or T2 and drops off at O'Connell Street, O'Connell Bridge or Kildare Street.
What can I expect
Return ticket from Dublin
Pickup point from O'Connell Street
Hassle free airport transfer
Join Aircoach for an express journey to Dublin Airport from Dublin City Centre.
Whether you are off on a weekend get away or jetting off for a week-long sun holiday, Aircoach will get you there quickly and efficiently.
The bus will pick you up from O'Connell Street and bring you straight to Dublin Airport.
Aircoach O'Connell Street location: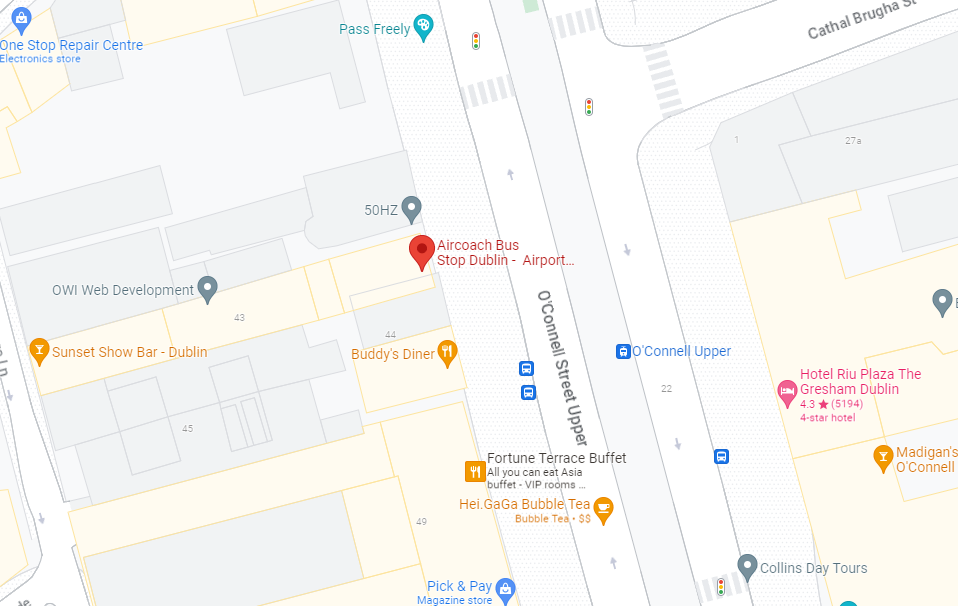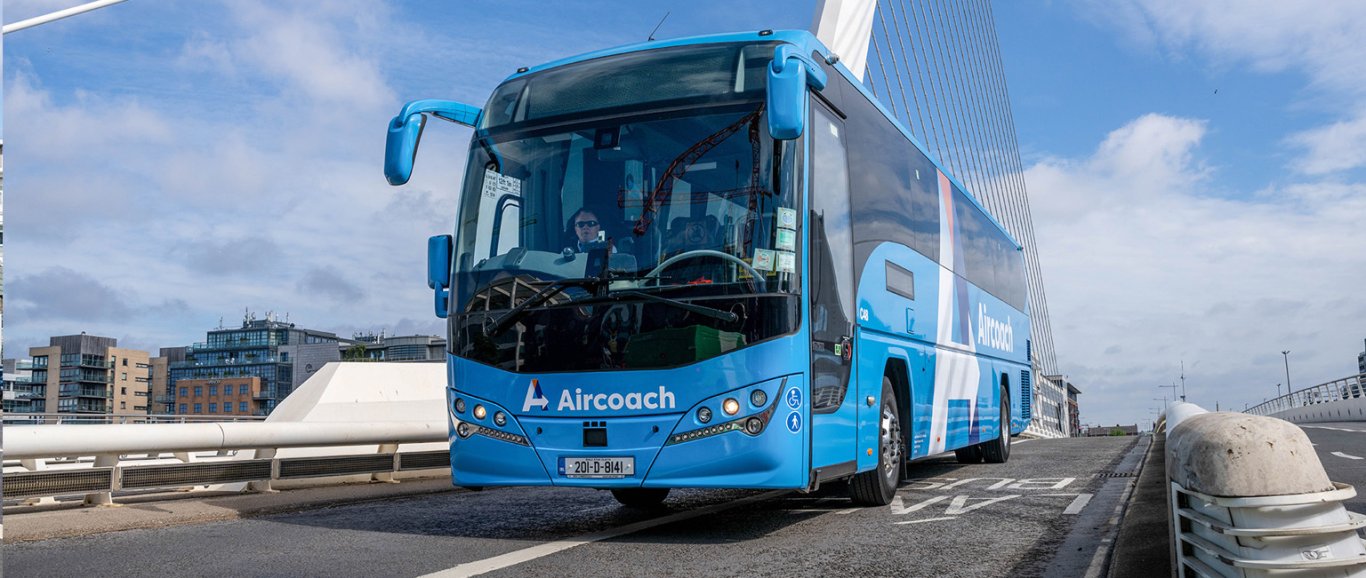 Buy Aircoach: Return Ticket from O'Connell Street Tickets
Tickets accepted on mobile phone - no need to print
Pickup point on O'Connell Street
Return ticket to Dublin Airport