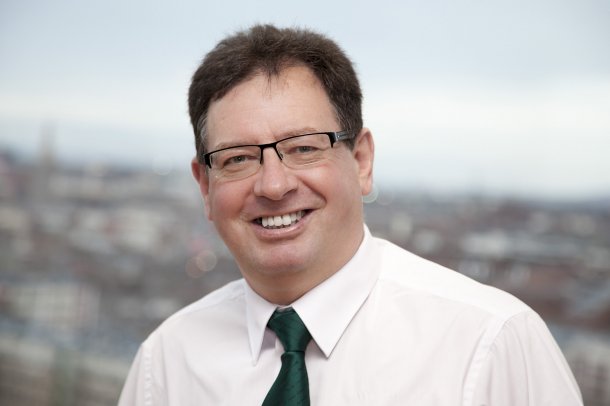 What tripadvisor are saying about Christy:
"Dublin South Coast and Gardens tour - not to be missed!"
Fortune favoured me while I was waiting outside my Dublin hotel for a hop on hop off city tour, when Christy Murphy arrived to collect guests for the all-day coast and garden tour. As the day was unusually warm and clear he suggested I join the tour and boy, am I ever glad I did. Perched up on the top deck with a bird's eye view of Dublin and then the coast road I silently rolled in the aisles as Christy delivered a nonstop commentary whilst skilfully driving the bus. This was no mean feat as we were soon on the narrow country roads of Wicklow and had a chance to get out and explore Glendalough. The next stop, recommended for a spot of lunch on the sunny terrace, was Powerscourt, which boasts some of the most breathtakingly beautiful gardens I have ever seen. I would have loved a bit more time there to revel in its splendours and perhaps 15 minutes less at Glendalough but nothing could have ruined such a fun, scenic and value for money day (and that wasn't just our kind and witty tour guide.) Thanks Christy and I hope no visitors to Dublin miss this tour.
"Best Tour Ever"
My friend organised us to go to the Glendalough Tour, I have been many times before and i liked it so I couldn't say no. We went on the Tour on the 9th of July 2015. We were greeted by our bus driver/ tour guide Christy Murphy who gave us a sticker. Before we left out he told us about O'Connell Street and every street we passed on the way as we headed towards South Dublin. When we reached Sandymount we learned a lot about his family which made us laugh so much, he was the greatest and most hilarious tour guide we have ever had and I'm glad we had him. It was brilliant learning about Dalkey and Killiney, I never knew I was entering one of the richest places in Dublin when I went to my friend's party in Killiney a couple of months ago. We then headed towards Wicklow, Christy amused us with his jokes about everyone he knew in the area and what significance they had to the area. We finally arrived in Wicklow where he let us roam around for a while. It was beautiful and was heaven for photographers like my friend and I. Then we headed to the Powerscourt Gardens, as soon as I set foot in the area I knew definitely this is where i want my future wedding, the gardens and the scenery was truly magnificent. Another brilliant thing was that we got in free for being part of this tour. As we headed back down to Dublin, Christy sang the "Wild Rover" he said we had to options to sit and listen or jump out the window, roars of laughter spread around the bus. He actually is quite a great singer. We learned more about the city, which was brilliant as I love history. Truly Christy Murphy made this tour, he was so into it and made it very enjoyable. This was money well spent and i will definitely do this tour again someday, Thank you so much!
"A wonderful day in Wicklow"
I generally avoid bus tours, but the day trip to Powerscourt and Glendalough was totally enjoyable, mainly thanks to our talented driver/guide, Christy Murphy. He regaled us with all sorts of relevant, entertaining, informative and unexpected anecdotes, stories and factoids about the places we passed along the way. I learned so much without feeling like I was being taught! Christy kept up a patter that was not boring or stiff or hokey. If there's anything I hate more than recited tour scripts, it's sad attempts by guides to be funny which only end up sounding false and corny. However, Christy talked to us as if he was chatting with friends, and his sincere love for his city and country really shone through. He seems to really love his job, and is very suited for it. The Wicklow Mountain scenery was gorgeous, and alone worth the price. I agree that the stop at Powerscourt could be shortened, because we were only allotted an hour at Glendalough, which wasn't nearly enough time to explore. The bus was comfortable and super clean, and I felt the tour cost was just about right
"Fantastic Overview Tour of Dublin with live commentary"
We had Christy Murphy as our driver/tour guide & he has to be the best this Green Hop on Hop Off Bus Company has! He was extremely informative of the city's history and sights and very funny. Our tour was part comedy and part informational :) I am highly recommending the tour and Christy Murphy.
"Awesome Christy Murphy: Best Tour Guide to Malahide and Howth"
Sense of humour, song, stories, and historical facts was Mr. Murphy's forte! He made our tour to Malahide Castle and the pretty sea coast village of Howth a very enjoyable one. His commentary was family appropriate and very interesting. Ask him about the joke of the lady with 10 boys each named John! He made sure we had a lovely day by pointing out sites along the way, stopping to take photos and just an overall nice fellow.