L'orgoglio è di nuovo su di noi e non possiamo aspettare il grande giorno del 29 giugno. Scopri le migliori scelte di DoDublin su tutti i grandi eventi che si svolgono per il Dublin Pride 2019, ma prima leggi le Airlink Express e City Tour Diversions che saranno disponibili durante la Pride Parade.

Brunch pre-parata
Prima di mettere in scena le tue cose alla sfilata, inizia la festa al brunch della Pre-Parade di NoLIta, prendi un cocktail o due al 64 South Great Georges Street il 29 giugno.
Dublin Pride Parade
L'attesissima sfilata prenderà il via su O'Connell Street alle 13:00 con discorsi che celebrano la comunità LGBT + a Dublino. La sfilata si concluderà a Merrion Square, dove si terrà una celebrazione all'aperto gratuita al Pride Village che presenta una zona familiare, il Pride Main Stage con ospiti e artisti, venditori di cibo, truccabimbi, un'area giochi per bambini e molto altro ancora .. DoDublin è lieta di partecipare ancora una volta all'evento di quest'anno ... quest'anno siamo lieti di avere tre autobus come parte della parata!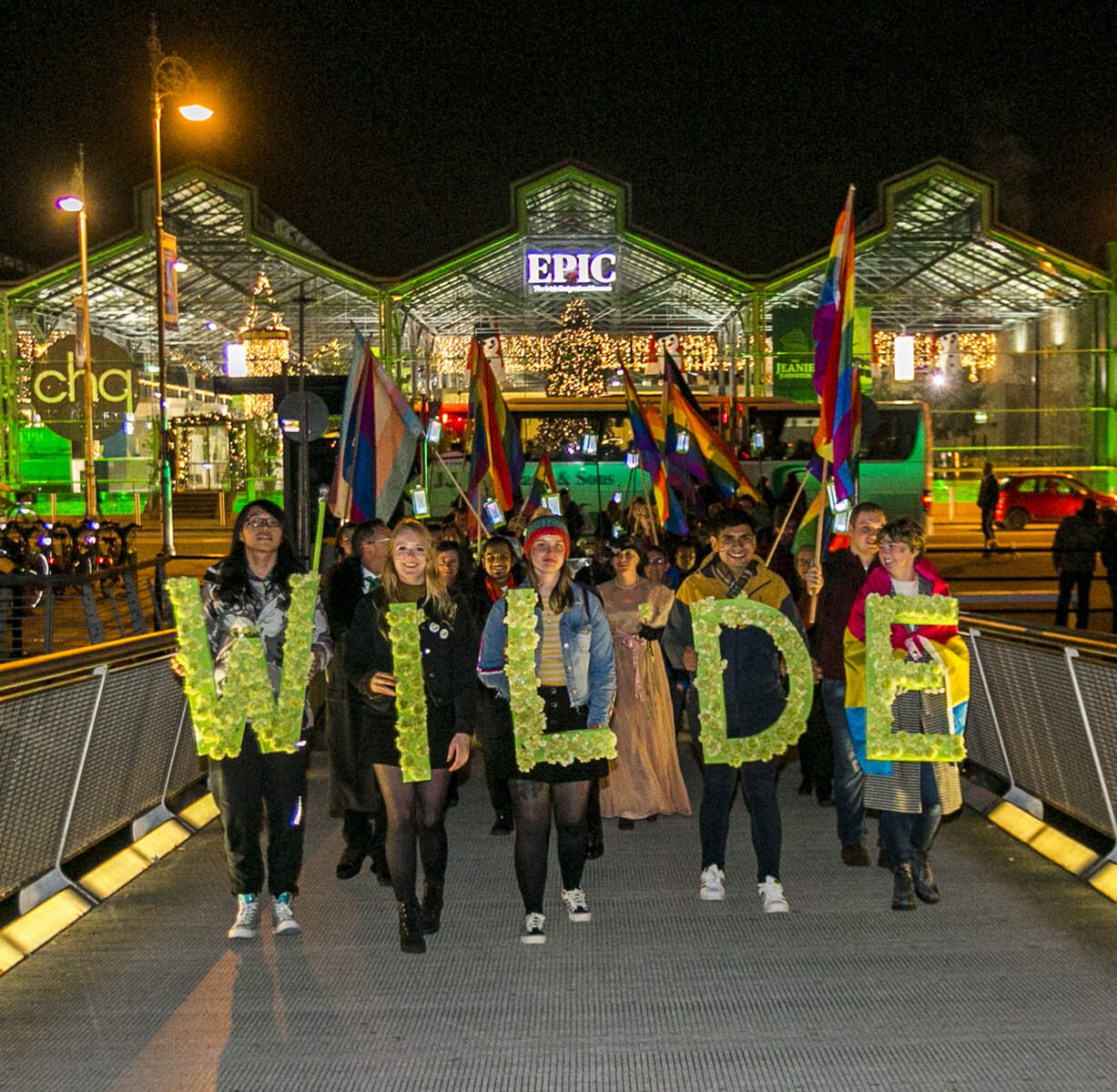 Vicar Street
Unisciti alle superstar irlandesi di drag queen, Victoria Secret e Davina Devine per "Pride POP-Up Party", che si svolgerà dalle 18:00 alle 3:00 e con un set di 40 minuti da Irish Popstars B * Witched e DJ che terranno la festa in corso il giorno!
Dublin Pride Run 5k
Entrando nel suo ottavo anno, la Dublin Pride Run accoglie corridori o camminatori per aiutare a raccogliere fondi per tre grandi cause TENI, Gay Switchboard e Dublin Lesbian Line. La corsa prenderà il via alle 19.30 al Phoenix Park il 21 giugno.
The George's Pride Party
Dopo aver sfilato il giorno festeggiano al The George, il bar gay più iconico di Dublino, aperto nel 1985 The George è il più vecchio bar gay d'Irlanda e ha aperto le sue porte 8 anni prima che l'omosessualità fosse legalizzata. Festeggia l'orgoglio e la sua storia fino al mattino presto al George.
A causa delle celebrazioni in tutta la città, ci saranno dei piccoli disagi per un breve periodo di tempo per i nostri servizi Airlink e il nostro tour DoDublin Hop on hop off. Tutti i servizi torneranno alla normalità dopo la Pride Parade.