Der Stolz ist wieder da und wir können den großen Tag am 29. Juni kaum abwarten. Schauen Sie sich DoDublins Top-Tipps zu allen großartigen Events an, die für die Dublin Pride 2019 stattfinden, aber lesen Sie zuerst über die Airlink Express & City Tour Diversions , die während der Pride Parade stattfinden werden.

Brunch vor der Parade
Bevor Sie bei der Parade loslegen, starten Sie die Party bei NoLItas Pre-Parade-Brunch, und trinken Sie am 29. Juni einen oder zwei Cocktails in der 64 South Great Georges Street.
Dublin Pride Parade
Die mit Spannung erwartete Parade beginnt um 13.00 Uhr in der O'Connell Street mit Reden zur Feier der LGBT + Community in Dublin. Die Parade endet am Merrion Square, wo im Pride Village eine kostenlose Feier im Freien stattfindet, die eine Familienzone, die Pride Main Stage mit Gästen und Darstellern, Lebensmittelverkäufern, Schminkern, einem Kinderspielplatz und vielem mehr umfasst. DoDublin freut sich sehr, auch in diesem Jahr wieder dabei zu sein ... in diesem Jahr freuen wir uns, drei Busse im Rahmen der Parade dabei zu haben!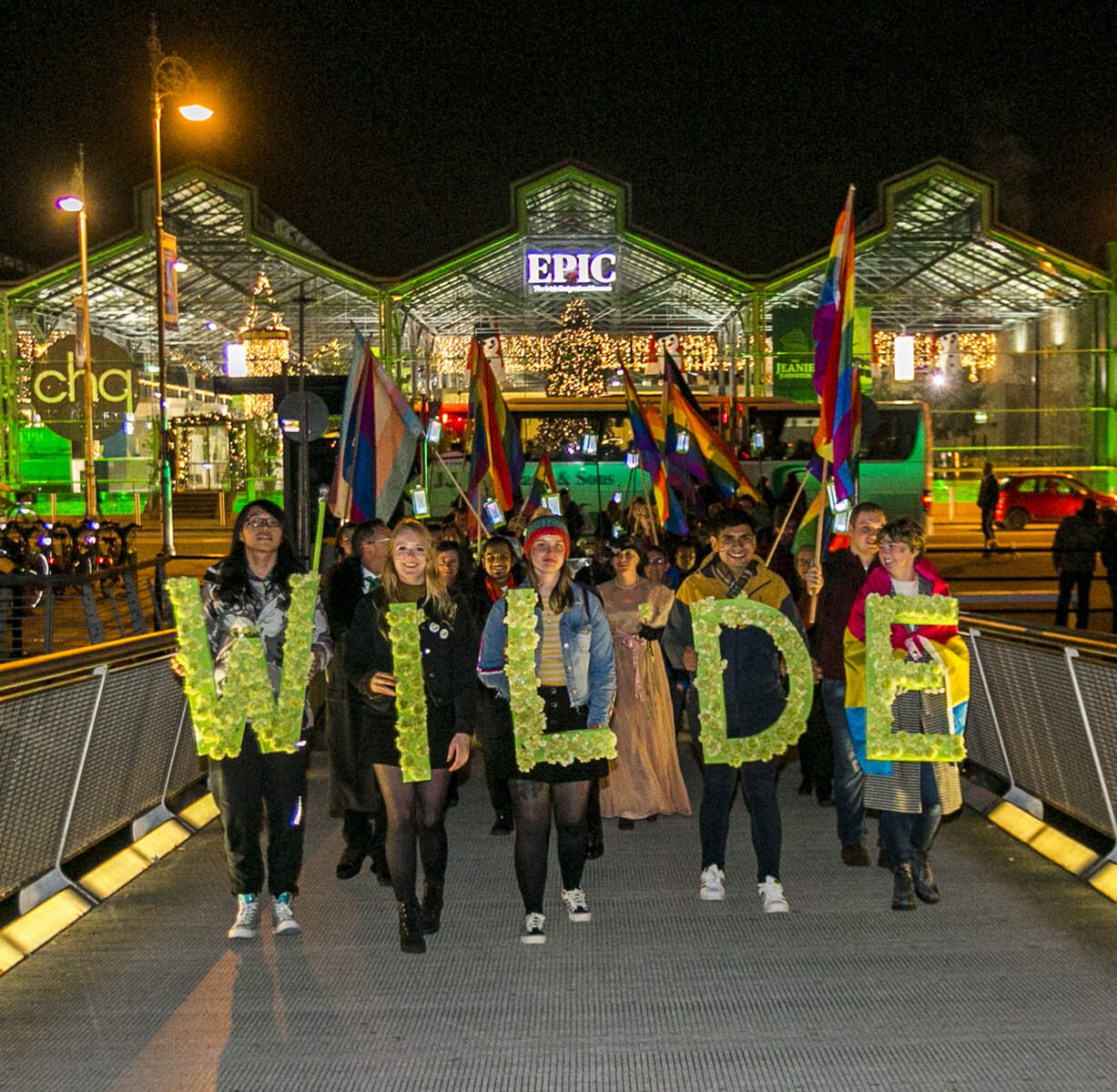 Vicar Street
Nehmen Sie mit den irischen Drag-Superstars Victoria Secret und Davina Devine an der "Pride POP-Up Party" teil, die von 18:00 bis 03:00 Uhr stattfindet und ein 40-minütiges Set der irischen Popstars B * Witched sowie DJs bietet, die die Party durchgehend am Laufen halten der Tag!
Dublin Pride Run 5 km
Der Dublin Pride Run, der zum achten Mal stattfindet, begrüßt Läufer und Wanderer, um Geld für drei große Zwecke zu sammeln: TENI, Gay Switchboard und Dublin Lesbian Line. Der Lauf startet am 21. Juni um 19.30 Uhr im Phoenix Park.
Die George's Pride Party
Nach einer Feier in der The George, der berühmtesten Schwulenbar Dublins, wurde das The George 1985 eröffnet. Es ist Irlands älteste Schwulenbar und öffnete seine Türen 8 Jahre vor der Legalisierung der Homosexualität. Feiern Sie den Stolz und seine Geschichte bis in die frühen Morgenstunden im The George.
Aufgrund der Feierlichkeiten in der ganzen Stadt kommt es für kurze Zeit zu geringfügigen Störungen bei unseren Airlink-Diensten und unserer Hop-on-Hop-off-Tour mit DoDublin. Alle Dienste werden unmittelbar nach der Pride Parade wieder normalisiert.