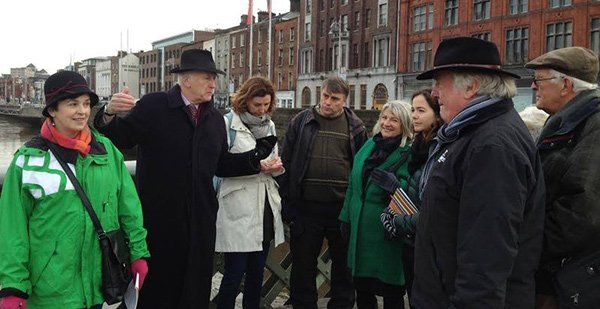 Pat Liddy is one of Dublin's most famous historians and he provides exceptional walking tours of the city that really should not be missed. His tours journey through the places in the city which may often be missed. Learn about Dublin's history from the scene of the surrender of the fierce battle fought during the 1916 rising to the grounds of Trinity College truly an informative experience. Pass through Temple Bar and get a few tips from your guide on where the best places are to eat and drink in Dublin.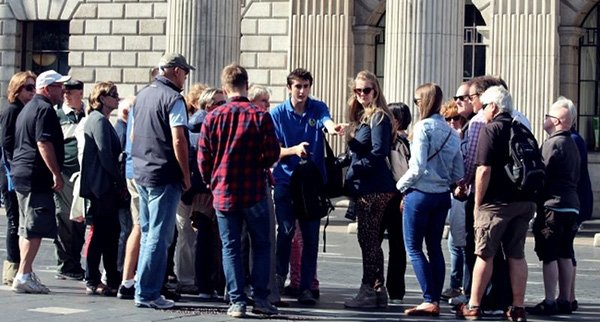 The Pat Liddy Hidden Corners Tour begins at Dublin Bus Head Office at 59 Upper O'Connell Street (Close to the Spire) From there the tour journeys to the GPO and the towards the 1916 surrender site at Moore Street. The tour then travels towards the Church bar and restaurant before taking in the city's Italian corner before crossing the bridge onto the Southside of Dublin at Millennium Bridge. The tour then moves through Temple Bar to City Hall and then to Dublin Castle. The tour visits Dublin's Creative Quarter before it comes to Grattan Parliament and culminates at historic Trinity College.
Tours run at 11am daily from May to October and from November to April, the tour will only run on Mondays, Wednesdays, Fridays and Saturdays.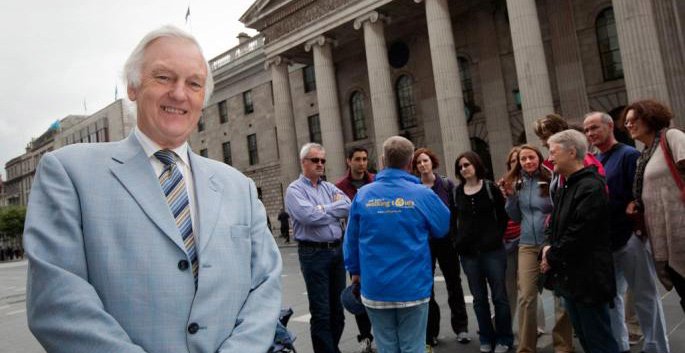 The founder of the walking tours Pat Liddy grew up in Phibsborough on the northside of Dublin and cultivated a strong interest in history from an early age. Pat published his own column in the Irish Times for ten years, in which he illustrated the various fascinating faces of Dublin in words as well as visually as well as writing ten books!
In 2005, he founded Pat Liddy's Walking Tours of Dublin. Since then, the company has offered a wide range of tours including scheduled walks in several languages and on various topics of interest on the history of this fair city. An experienced historian and writer Pat and his team of guides are a terrific way to get additional information and see everything the city has to offer.