Please note; The last Hop-on Hop-off tour will depart from Stop 1 at 17:00 from Sunday 2 October


Dublin on a Budget
Did you know that some of Dublin's most popular attractions are actually free? Check out some DoDublin's top picks below.
***Pre-booking may be required - please see indivdual attraction pages for further information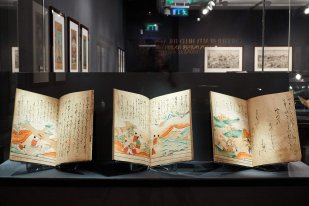 Chester Beatty Library
With free admission and described by the Lonely Planet as not just the best museum in Dublin, but one of the best in Europe, Chester Beatty Library is truly a hidden Dublin gem. From Egyptian Books of the Dead to contemporary Chinese woodblock prints, the collection captures the richness of human creative expression from 2700 BC to the present day.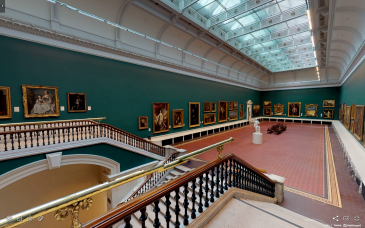 National Gallery of Ireland
The National Gallery of Ireland holds a world-class collection of European and Irish Art. Located in the heart of Georgian Dublin, admission to the gallery is free and is one of the best places to visit for both newbies and art aficionados.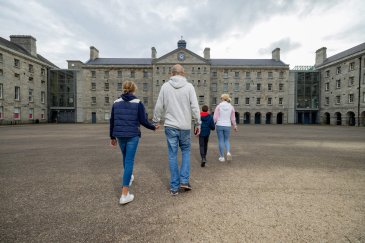 Decorative Arts & History Museum - Collin's Barracks
Plan your visit to the amazing Decorative Arts & History at Collins Barracks. There's loads to see with both permanent and temporary collections. This is considered Ireland's premiere museum and it's absoloutely free! It also has a lovely cafe!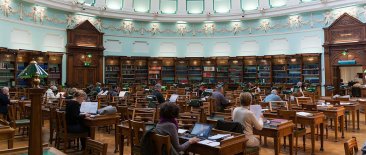 National Library of Ireland
The National Library of Ireland which is located on Kildare Street in Dublin City has is known to have more than 12 million items in its building. It has a large quantity of Irish and Irish-related including books, manuscripts, maps, newspapers, periodicals and photographs.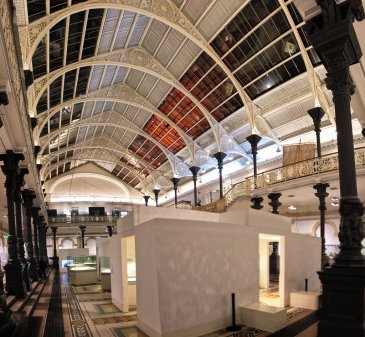 Archaeological Museum of Ireland
The National Museum of Archaeology takes you back to 7,000BC. You can discover many artefacts such as Medieval and Viking items and artwork from both the Celtic and Medieval times. Can also delve into the world of prehistoric Ireland with tools, pottery and reconstructed passage tombs.
Archaeological Museum of Ireland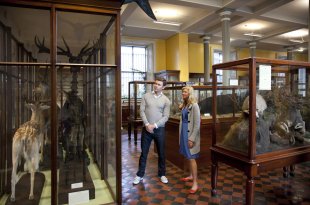 National History Museum
This museum is compiled with galleries of a variety of animals from both Ireland and overseas. It is known as the "Dead Zoo" and as well as having such an array of animals it also has a total collection of two million scientific specimens. It is located on Merrion Street in Dublin and was opened in 1857.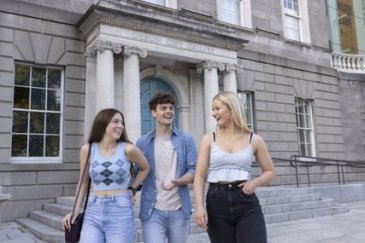 Dublin City Gallery (Hugh Lane)
This can be found at Claremont, Parnell Square and is home to the world's first gallery of modern art in Dublin City centre. It attracts art enthusiasts from around the globe. It is notable for its collection of French art as well as artwork from contemporary Irish artists.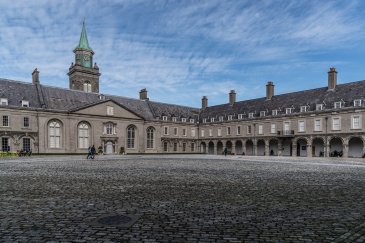 Irish Museum of Modern Art
This museum is on the site of the 17th century Royal Hospital Kilmainham and is in the heart of Dublin city and is sat on 48 acres of land and features exhibitions by exciting Irish and international artists. There are breathtaking galleries and beautiful gardens to walk through and relax.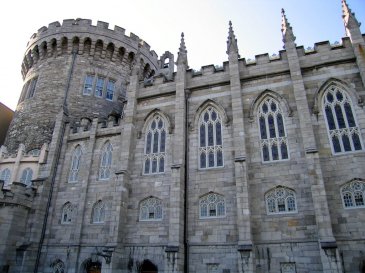 Garda Museum
This unique museum is in the Treasury Building, Dublin Castle. There is vast information about the history of An Garda Síochána and how the policing was enforced in Ireland before 1922. What you can find in this museum's artefacts are photographs and documents that outline the development and the history of policing in Ireland in the 19th/20th centuries. The museum staff includes only one Sergeant and one civilian employee.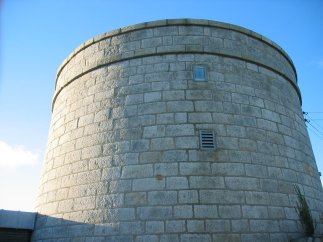 James Joyce Tower & Museum
This Martello Tower is where the famous Irish novelist, poet and literary critic James Joyce spent six nights in 1904. This tower and museum can be found in Sandycove which is near Dun Laoghaire. The place is set to resemble how it would have looked back in 1904 and while you are there you can see the magnificent views across Dublin Bay.
Science Gallery
The Science Gallery located in Trinity College and have a permanent collection and regularly host unique exhibitions that ranged from design and violence to light and love, and from contagion and biomimicry to the futures of the human species and play. There is always exhibitions and events that includes the likes scientists, students, artists, designers, entrepreneurs, researchers and so much more.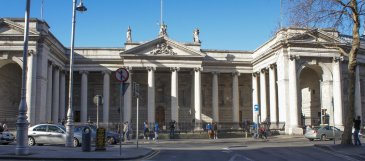 The House of Lords
This was the first purpose-built two-chamber parliament house in Ireland. Access is allowed in here unless there is a private function on. The building was built in 1729 by the Bank of Ireland.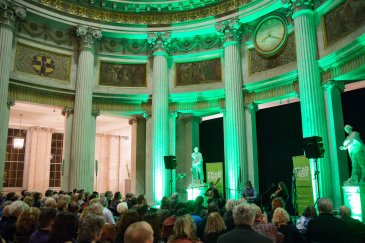 City Hall
One of Dublin's best building in terms of the magnificent architecture as twelve columns support the dome of the Rotunda and in between each column is a mural. In the centre of the floor directly under the dome, there is a mosaic that shows the Coat of Arms of Dublin and is encircled by four statues.
Who doesn't love a freebie!
Thers is so much to do in Dublin and it can get very expensive very quickly! Not to worry, DoDublin have done some of the research for you! We've compiled all the best 'free' attractions and things to do around the city. One of our top picks is the Chester Beatty library - a hidden gem located at Dublin Castle and filled with historical treasures. There's a lovely cafe onsite for some tasty treats and a well-stocked gift shop for all your souvenir needs! Check out our DoDublin City on a Budget Blog for some ideas!
Hop on Hop off
Located at stop number 12 on our Hop on Hop off city tour.