Guinness Storehouse
Ticket Options
No visit to Dublin is complete without a visit to the Guinness Storehouse - Voted Europe's Leading Tourist Attraction 2023!
It's one of those attractions that you could spend all day in, there's so much to see and do. Europe's top attraction is also ideal for families and there's plenty to keep kids entertained throughout your visit.
Whether you're a seasoned Guinness enthusiast or simply curious about the magic behind the pint, the Guinness Storehouse promises an unforgettable experience that will leave you with a deeper appreciation for the spirit of Dublin. Come, raise a glass, and discover the story behind the perfect pint. Sláinte!
Please choose from the options below for either individual tickets to visit the Storehouse or combo tickets which save you money by combining your Guinness Storehouse tickets with either a 24 hour or 48 hour hop-on hop-off tour. Don't forget the DoDublin Hop-on hop-off tour stops right outside the home of the black stuff!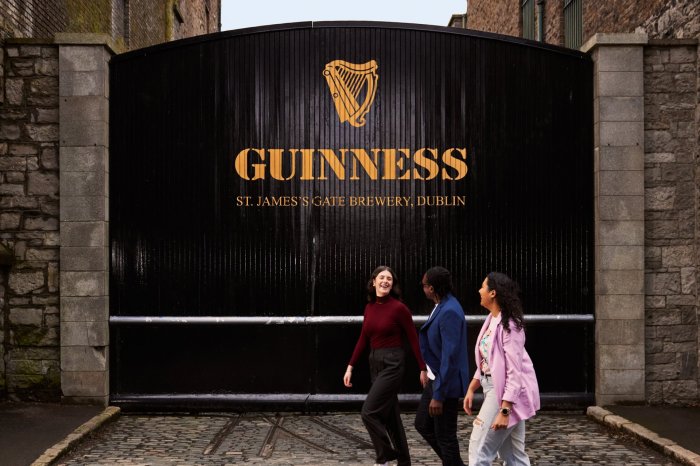 Guinness Storehouse Tickets
Purchase individual tickets for Ireland's No.1 tourist attraction. Adult and Child tickets available. It is recommended to purchase your Guinness Storehouse tickets in advance of arriving at the attraction.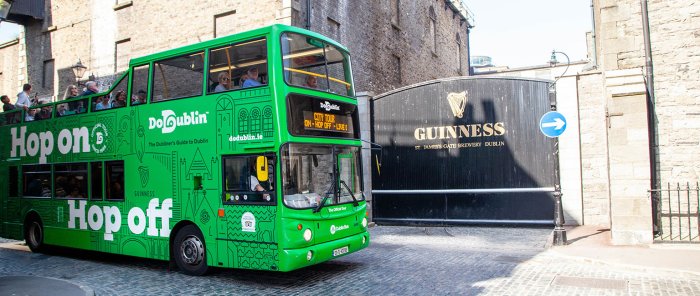 Combo Deal - Guinness + 24 hour City Tour
Save €5 when you purchase our great value combo deal which includes entry to the Guinness Storehouse as well as a 24 hour ticket for Dublin's No1. Hop-on hop-off tour to bring you right to the door of Guinness.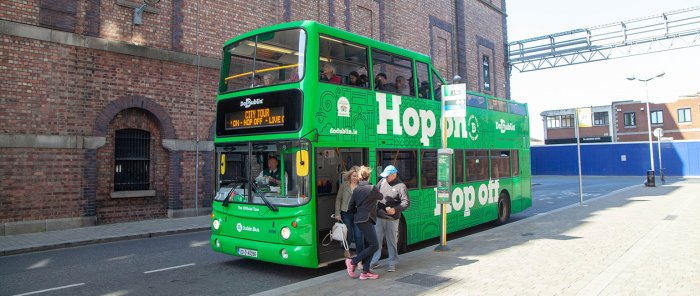 Combo Deal - Guinness + 48 hour City Tour
Save €5 - With this option you get 48 hours on the city tour plus entry to the Guinness Storehouse. Enjoy an extra day on the world No.1 ranked hop-on hop-off tour featuring the world famous DoDublin tour Guides!
Welcome to the heart of Dublin's rich brewing heritage, where tradition meets innovation in a celebration of Ireland's most iconic export. Nestled in the heart of the old part of Dublin city, the Guinness Storehouse invites you on a captivating journey through the history, craftsmanship, and culture of one of the world's most famous beverages. As you step inside this seven-story temple of beer, you'll embark on a sensory adventure that pays homage to the legendary black stout, showcasing its place in Ireland's heritage and the global fascination it has garnered for centuries.