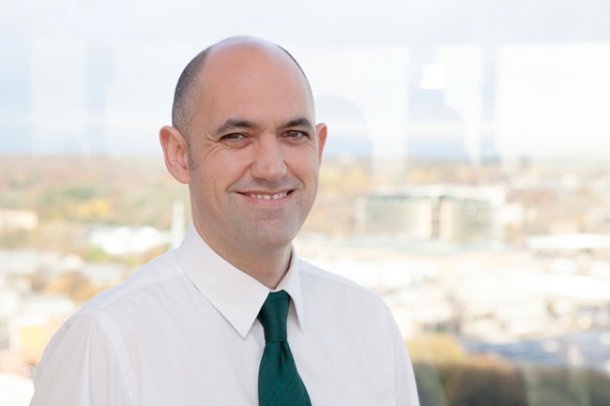 What hidden gems do you advise tourists to visit?
The Iveagh Gardens and the Powerscourt Centre which is home to many shops and restaurants.
What question do you get asked the most about Dublin?
Where's a good location for lunch?
What's your favourite story to tell about Dublin?
Bully's Acre near the Royal Hospital Kilmainham. Some participants of the Battle of Clontarf are believed to be buried here. In the 19th century, the cemetery experienced widespread grave robbing, Dan Donnelly the famous Irish boxer, was buried here in an unmarked grave in 1820. His body was taken by body snatchers and sold to a surgeon, who demanded that it be returned, but first he removed the right arm. The arm ended up on display in the Hideout, a pub in Co. Kildare for many years.
What tripadvisor are saying about Paul:
"Hilarious driver! Great bus tour!"
We had Paul as our driver on the hop on hop off bus tour and he was hilarious! He provided us with a comprehensive tour, filled with interesting historical facts mixed with his own anecdotes and sense of humour. We stayed on the whole trip and would recommend it to anybody! Thanks! Well worth every penny.
"Paul the Driver"
All I can say is if you get Paul as your driver you will have sore ribs from constant laughter. Great factual commentary with his own hilarious one liners thrown in even singing any appropriate songs on the way (e.g. Molly Malone) So much better than the bus we went on with recorded commentary. Oh yes and it's a good way to get round Dublin with a day pass.
"Worth it!"
I really enjoyed my Hop on Hop Off tour. Paul was hilarious! I laughed so much. He was entertaining and provided additional information. I recommend it. One thing, I'd advise is to make sure you hop off at the main attractions before 5pm, as most attractions close at 5pm in Dublin. Overall, it was wonderful. Thank you!
"Cannot rate this highly enough!"
I took this tour on Wednesday and it was incredible. So atmospheric, well-paced, and informative. Louisa was made for the job! I was very surprised that it was one of her first tours. She was funny, confident, and great at setting the scene - it was one of my favourite Dublin attraction experiences ever, thanks to her expert guiding. There's great value for money too, as you are led into the bowels of Dublin Castle which is extremely atmospheric at night time let me tell you - and the walk through the graveyard I'm still thinking about today - so immersive. Our driver Paul was so patient and accommodating too (as me and my friend arrived late and he had to wait for us!) and added to the experience with jokes and of course expertly timed driving to match Louisa's guiding. John Sinnott of Dublin Bus was very helpful as I sought to fill the day with activities and didn't know what tours to pick - I'm very grateful he suggested this memory-making experience!
"Comedy entertainment !"
We broaden the bus at Stephens Green, our driver was Paul omg what a comedian made us laugh so much we stayed on the bus longer than we intended so top marks for the driver. Bus was clean and a good route with plenty of stops .Great way to see a city.