Irish Dancing
Shows in Dublin
Ireland is synonymous with Irish dancing, and a visit to Dublin isn't complete without taking in a live Irish dancing show. Thanks to Riverdance, which brought Irish Dancing to the world stage, it's true that a night at an Irish dancing show is always a thrilling way to spend an evening, especially on a city break in Dublin. Check out our Hop-on Hop-off tour guide bus, It is the ultimate transport system to explore the different attractions in town including Irish Dance shows!
The Irish Dance Party
The Irish Dance Party is one of Dublin's best loved experiences where you get to see and hear top class live Irish music and dancing by award winning performers. Not only that, but true to the Irish spirit, everybody gets to give the dancing a go themselves. Join in the dancing or just sit back and enjoy the entertainment with a beverage of your choice. Your charismatic and talented Irish music and dance entertainers will see to it that there is never a dull moment. The event is held in the Merchants Arch Bar in Temple Bar There is a full bar available at the event.
You can now book your Dance Party Experience through DoDublin!! Book Now!
Celtic Nights (Arlington Hotel)
This live Irish dancing show runs every night of the week all year round so can enjoy Irish dancing any night of the week! Located next to O'Connell Bridge along the famous river Liffey, the Arlington is perfectly located in the city centre. So after an exciting day of exploring Dublin pop into the Arlington to experience the wonder of Irish dancing which includes the Sean-nós & the Brush Dance.
Book your Celtic Nights Experience today
Johnnie Fox's – Hooley Show
Famous all over Ireland for their hospitality, the show at Johnnie Fox's is a cultural experience not to be missed! People all over the world travel to experience The Hooley Show in one of Ireland's oldest pubs, and Ireland's highest pub! The night includes a four course meal a live music session and an Irish dancing show before finishing off with one more live music session, Johnnie Fox's has an action packed schedule sure to help you make the most of your night high in the Dublin Mountains!
Book your Hooley Show experience
Murray's Bar
Located on O'Connell St., Murray's Pub hosts traditional music and Irish dancing on Friday and Saturday nights from 9pm. Here you'll find a menu of great traditional Irish food (we recommend the Irish stew!). For more food recommendations check out our guide to the best authentic Irish food to be found in Dublin. Murray's has all the elements for a great night out in the heart of Dublin City Centre.
For more Information and to book visit the Murray's Bar website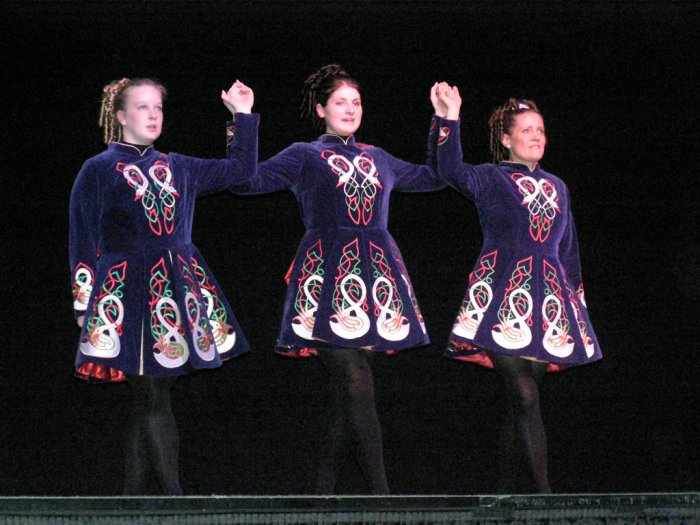 Belvedere Hotel Irish Nights
Traditional Irish dancing entertainment can be found at the Belvedere Hotel, the evening kicks off at 7pm and features dinner as well as a show. With cast members who have performed internationally in Riverdance, the show at the Belvedere creates an unforgettable Irish dancing experience that is sure to live long in the memory.
For more information and to book visit the Belvedere Hotel Irish Nights website
The Irish House Party
Located just south of Dublin City in Dublin 4, the Irish House Party is hosted in a beautiful 18th Century townhouse. With performances from champion dancers and musicians, and an entertaining host, The Irish House party promises a great night out. Dinner & Show tickets, or Show only tickets are available.
For more information and to book visit The Irish House Party website
O'Sullivan's Bar
Every Thursday, Friday and Saturday live Irish dancing and music takes place in O'Sullivan's. This intimate venue on Westmoreland Street will have you Irish dancing in no time, relax in this classic Irish pub after an exciting and busy day of exploring on the DoDublin Hop on Hop off City Tour!
Dublin's Best Irish Dancing Show
Delving into the history books, there are links between early Celtic dances and present day Irish dancing, Irish dancing has become quite the mystery as historians can't determine the exact origin story of Irish dancing, with many experts of the opinion that Irish dancing goes back as far as the 1500s! Check out DoDublin's irish dance party activity. Without further ado….here is DoDublin's guide to Dublin's best live Irish dancing shows.
Note; Images shown may not represent the venue described.