Aircoach from Westmoreland Street Single
Aircoach single ticket from Westmoreland Street that brings you to Dublin Airport.
What can I expect
Single ticket from Westmoreland Street
Reserved seat on airport bus
Get to the airport quickly
Just present voucher to your driver, no need to print
Take the aircoach express bus to get you to Dublin Airport quickly and in comfort.
There is free Wi-Fi on board so you can ensure that you always stay connected.
Westmoreland Street is located a minute walk when you cross O'Connell Bridge.
Aircoach stop for Westmoreland Street located here: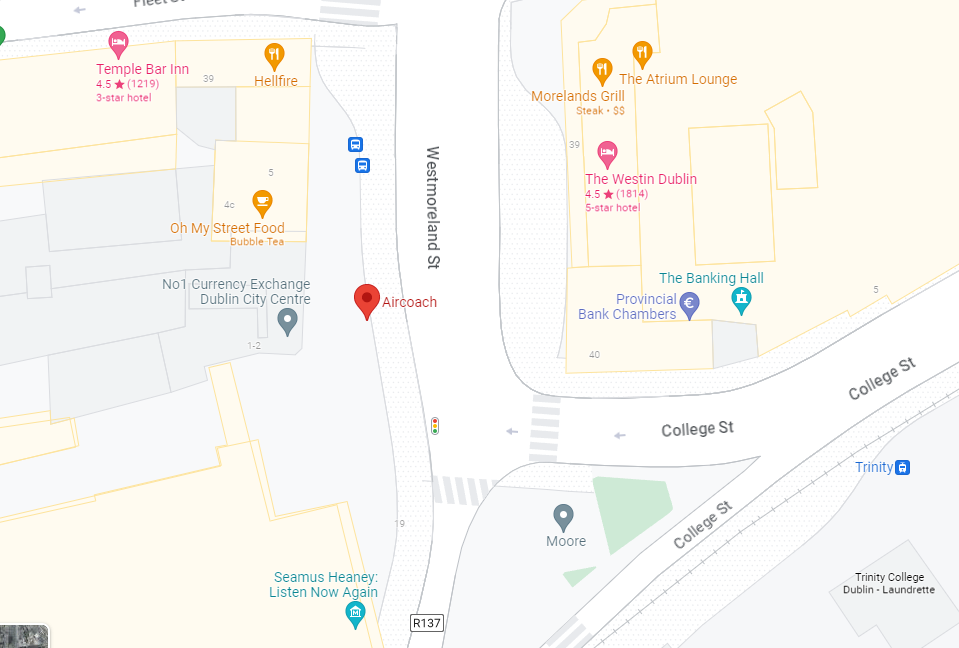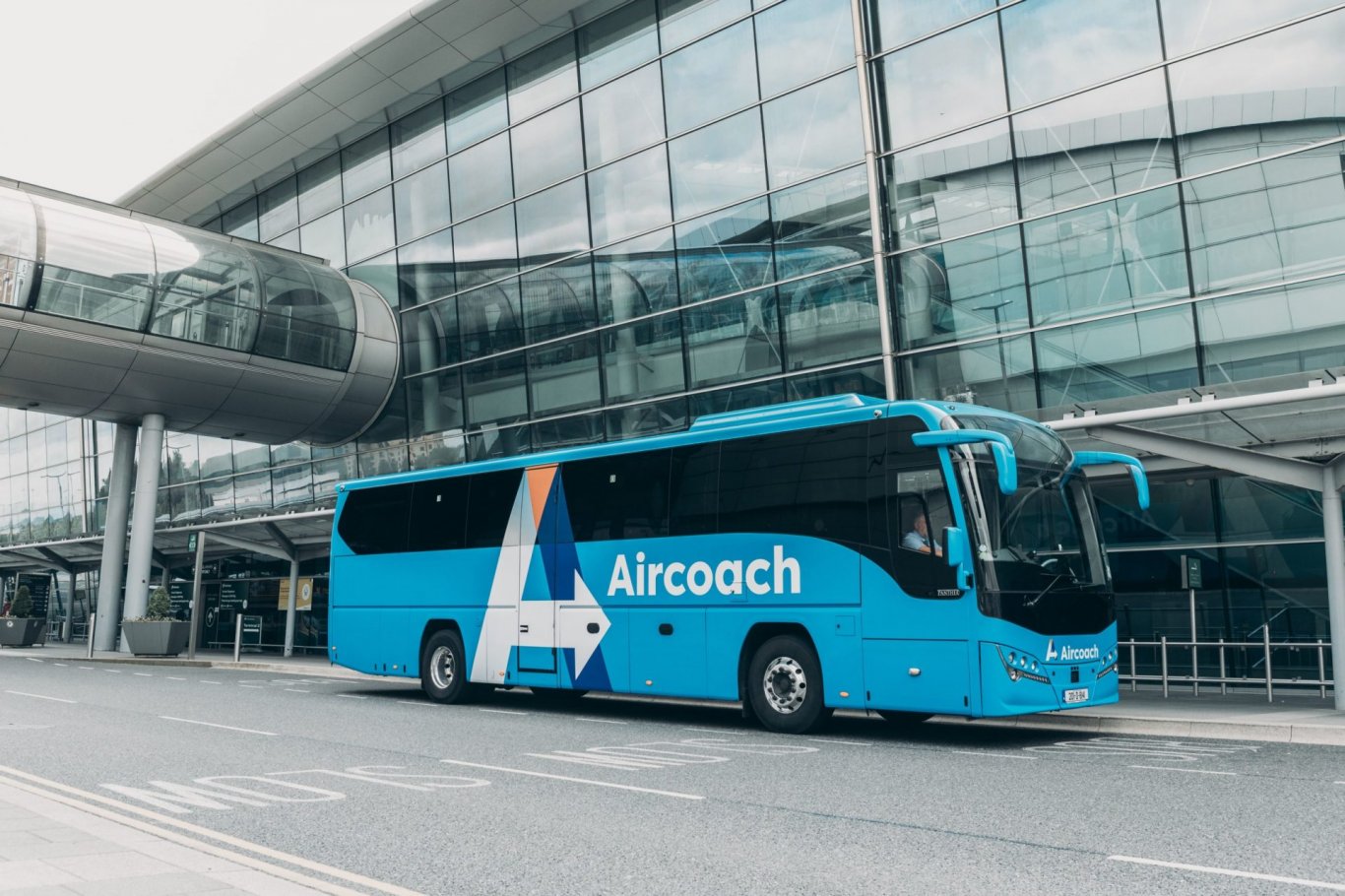 Buy Aircoach: Single Ticket from Westmoreland St Tickets
Duration - 30 minutes off peak
Stop Location - Westmoreland Street
Tickets accepted on your phone, no need to print