Aircoach from City Centre - Return
What can I expect
Return ticket departing from Dublin City centre with return ticket departing from Dublin Airport T1/T2
Tickets are valid at the Aircoach Stop on St. Stephen's Green Only*
Vouchers accepted on phones/mobile devices (printed vouchers also accepted)
Fastest route to Dublin Airport from the City!
Ample storage provided for all your luggage
More buses than any other Airport bus service - up to every 30 minutes!
Please Note; Aircoach does not serve Heuston Station - see further information below
This page provides two way tickets only from city, please follow link for a single ticket from City Centre
Also available from Aircoach
If you're planning your Summer holidays or just that weekend away somewhere outside of Ireland then don't forget you need to organise more than just your plane tickets!
Getting to and from Dublin Airport from Dublin City can be an ordeal in itself, with hectic traffic, busy public bus routes and a shortage of taxis! Book your return airport bus journey with us and we'll take all the stress and uncertainty out of the equation. Aircoach provide the most comfortable buses, with free WiFi and USB chargers, and ample space for all of your luggage.
With more departures than any other Airport bus service we'll get you there on time and in comfort. Take your outward trip from the St. Stephen's Green stop (only)
Dublin Airport have recently been given the go-ahead to charge cars for dropping off at the airport, which is their way of trying to encourage us to be more ecologically friendly and to choose public transport where possible - this is another reason to choose Aircoach every time!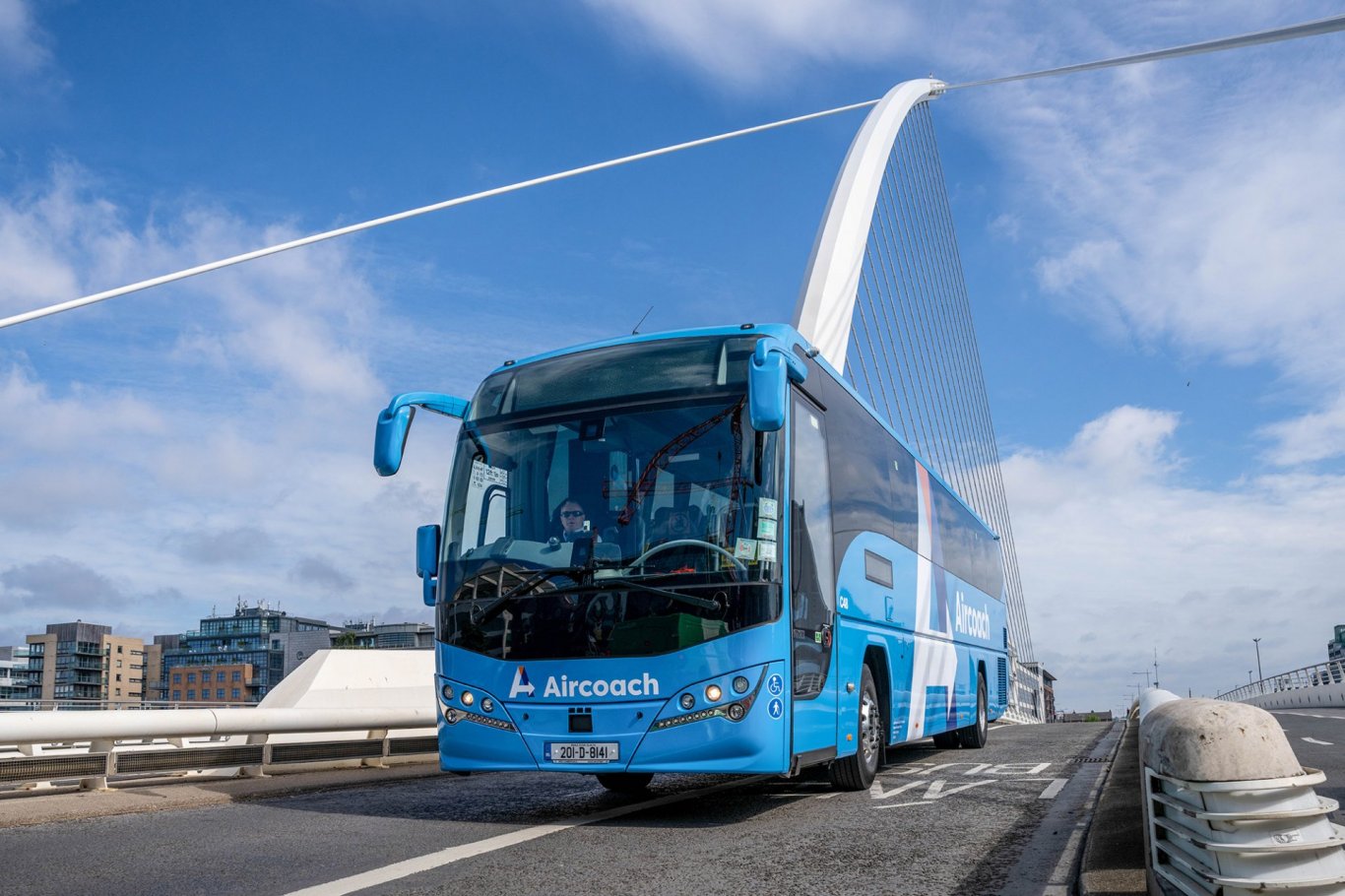 For more Airport Transfer Options please visit the Airlink Express Airport Transport Hub page.
Buy Aircoach Return Ticket: From City Centre Tickets
**Tickets from City to Airport are valid the Aircoach Stop at St. Stephen's Green Only
If you need to amend your booking time please phone the following number and inform Aircoach that you have a DoDublin ticket and need to change the booking time; +353 (0)1 844 7118
Vouchers are accepted on smart phones/mobile devices. You are not required to print your Aircoach voucher, but printed vouchers are also accepted.
Please note; Aircoach does not serve Heuston Rail Station. You can take the Dublin Bus No.145 from Aston Quay; which is only a minutes walk from the Aircoach stop on O'Connell Bridge.
Please put out your hand when waiting at the bus stop to signal to the driver that you want the bus to stop.
Visitor Leap Cards and Leap Cards cannot be used to purchase Aircoach tickets.
CHILD TICKETS:
Child Tickets are for Children Aged 4 to 13 years inclusive.

2 children aged 0-3 (inclusive) can travel free when accompanied by a fare paying adult.
Please allow extra time to make your journey to the Airport in Peak hours.