Aircoach from City Centre - Single
What can I expect
One Way ticket departing from Dublin City travelling to Dublin Airport T1/T2
No need to print tickets - present on your phone or tablet.
Tickets are valid for St. Stephens Green stop Only
Travel time is less than 30 minutes at quiet times of the day.
Free WiFi and Usb charging points
Frequent buses (up to ever 30 mins) during peak times
This page provides one way tickets from City only, please follow link for a return tickets from City
Also available from Aircoach
If your visit to Dublin is coming to an end then it's important to organise your airport transfer early, to know where to go, where to get your tickets and when the airport buses are leaving, as Dublin can undergo some heavy traffic at busy times of the day. Purchase your Airport Bus tickets here and everything is organised for you!
Tickets are currently only valid from the Aircoach Bus stop at St. Stephen's Green in the heart of Dublin city.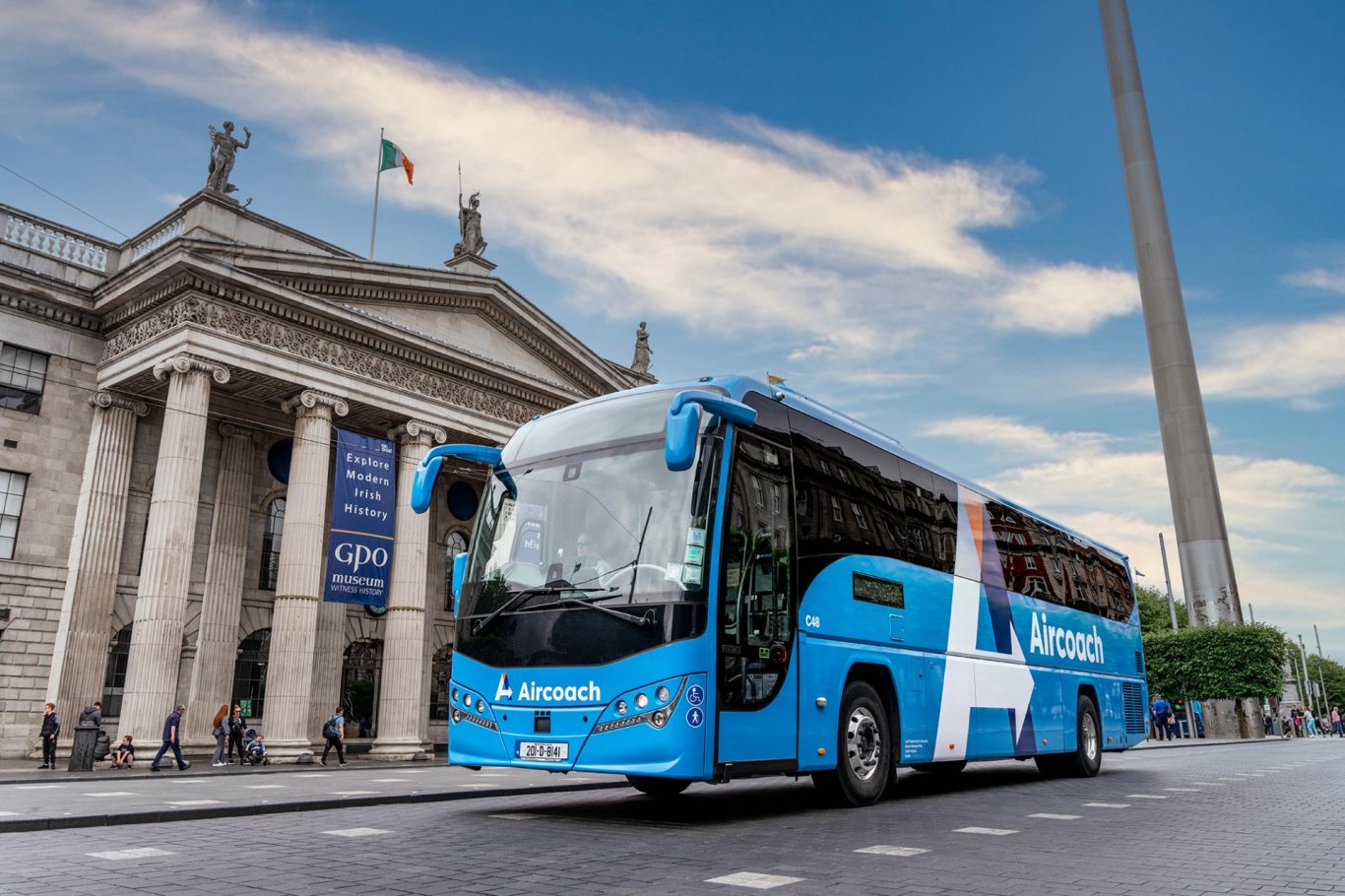 Visit Airlink Express's Dublin Airport Transfer Hub for more options
Buy Aircoach Single: City Centre to Airport Tickets
**Tickets from City to Airport are valid the Aircoach Stop at St. Stephen's Green Only
If you need to amend your booking time please phone the following number and inform Aircoach that you have a DoDublin ticket and need to change the booking time; +353 (0)1 844 7118
You do not need to print your tickets - Aircoach tickets can be scanned directly on the bus using your smart phone or any mobile device. Printed tickets are also accepted however.
Note; For all bus services in Ireland you need to put your hand out to let the bus driver know you wish to board his/her bus.
Please note; Aircoach do not accept Visitor Leap Cards or Leap Cards at this time.
KIDS TICKETS:
Tickets are for Children Aged FOUR to THIRTEEN years (inclusive).
Two kids aged zero to three can go for free when they are with a fee paying grown-up
Note; Please allow yourself additional time if you are travelling to the airport during busy commuter times.