Book your Christmas party today!
From work nights out with a Gothic twist, to the most macabre corporate evening you will experience, check out the DoDublin Ghostbus Tour and get ready to delve into the spine tingling depths of Dublin's dark side on your very own Private Hire Tour!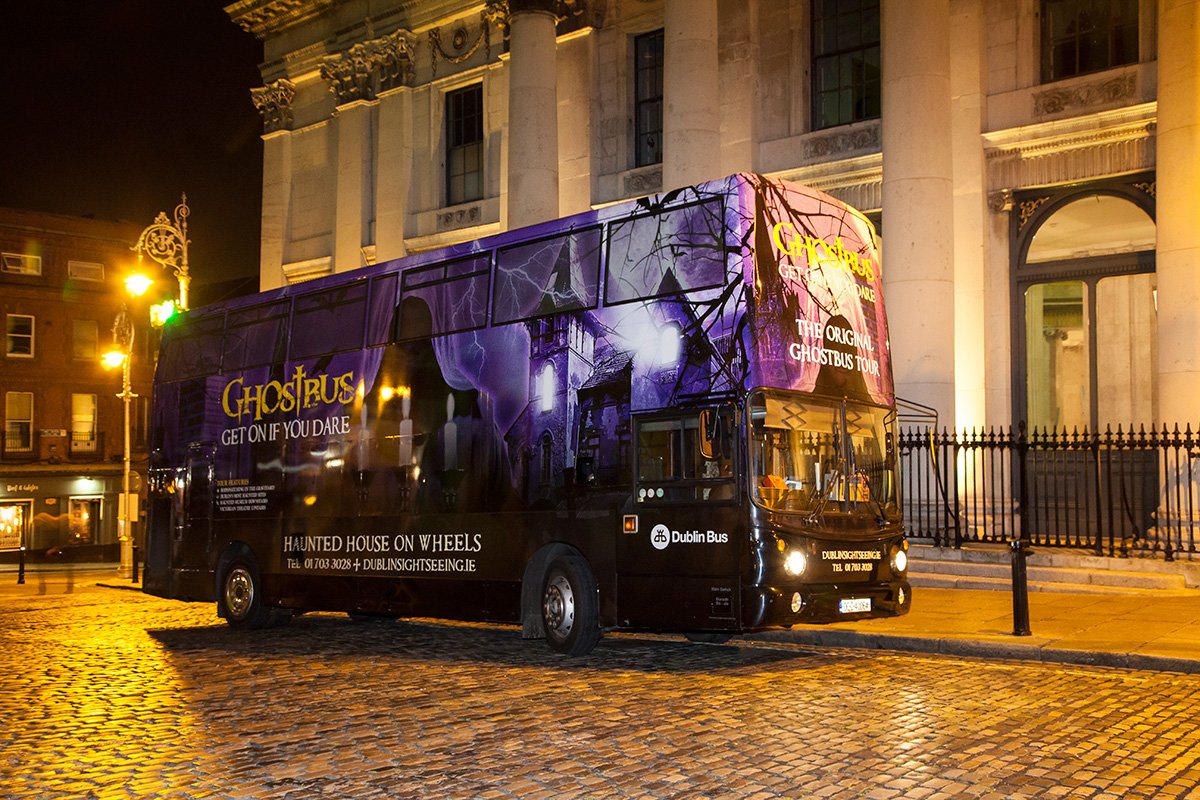 The terror begins as soon as you enter the bus through dark winding chambers and sinister rooms before you climb the steps to the Victorian style theatre above... it is here where the horror will truly begin!
You will be led on your dark journey through Dublin by a professional actor who is guaranteed to put you at your unease at two stops in the city – an eerie old urban graveyard and the haunted steps of St Audoen's Church where the ghosts of the notorious Darky Kelly and Lepers still roam the medieval quarter to this day.
Visit includes a demonstration of medieval Torture Implements - a favourite with our fans!! You will experience a crash course in body snatching along the way taken straight from the teachings of the infamous Dr. Samuel Clossey himself and will have an opportunity to learn about the Dublin origins of Count Dracula.
A perfect mix of comedy and horror, The Ghostbus Tour is suitable for everyone, whether you're out with friends, stag/hen parties, office nights, corporate events or if you're having a Halloween or Christmas Party for a big group!
If you have any questions about a Private Hire, visit our Private Hire FAQ Page.
For enquiries about Ghostbus Private Hire Tours, please contact us here.