Christmas Markets
Very few seasons truly bring out the magic of Dublin than that of Christmas. It's a time where our lively city twinkles a little brighter. While the city bustles with shoppers and partygoers, there are pockets of Christmas cheer waiting to be discovered. The Christmas Markets are here and waiting for you.
Henry Street
Fancy a bit of shopping while you peruse the markets? Why not take a walk down Henry Street. One of Dublin's busiest shopping strips, you're bound to find that perfect present. Whats more, the stalls are a classic holiday tradition for us Dubs. Fall in love with the hustle and bustle of the shouting vendors and the eager shoppers. While you're there, be sure to take a look in the windows of some of our department stories to watch beautiful stories come to life.
Point Square
This year's Dublin Christmas Flea Market taking place at The Point Village is sure to be an excellent occassion for all the family. Peruse the over 250 stalls and pick up some unique Christmas gifts, here you can pick up everything from bespoke art pieces to handmade jewellery. There is an opportunity to experience live entertainment and sample some mulled wine as well as artisan food to really get up in that festive spirit.
Thursday 6th – Sunday 9th December
Thursday 13th – Sunday 16th December
Thursday & Friday 1-8pm
Saturday & Sunday 11-6pm
(10 minute walk from Hop on Hop off Tour Stop 6)
Howth Market
Want to step away from the city? Why not visit the infamous fishing village Howth. Here you'll find the Howth Market, full of delicious food and quirky crafts, All within eyeshot of some stunning scenery. Be sure to wrap up!
Theres plenty of hidden treasures to be found this Christmas. So whether you're visiting us for the first time, or if you're a Dubliner yourself, you're sure to find the Christmas spirit in the city.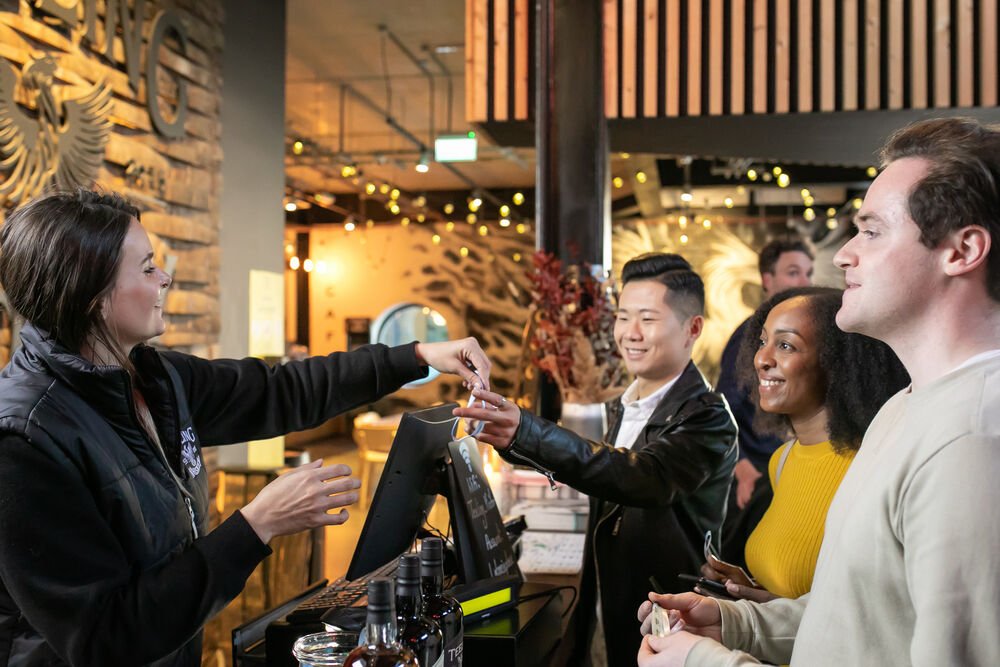 New Market Square
Just on the cusp of the city centre stands one of the oldest venues for a market. So Christmas time at New Market Square is just an added bonus to this much loved marketplace. Take your time and soak up the smells and sounds of christmas with festive treats, carol singers and warm coco (*cough mulled wine*). This classic setting is sure to get you in the Christmassy spirit.
While you're here, why not sample some Whisky at the immersive Teelings Whisky Distillery Experience.
Buy your Hop on Hop off tour tickets today and visit NewMarket Square on the Tour.