VHI Dublin Women's Mini Marathon
Dublin Women's Mini Marathon 2022 - Visitor Information
In 2022, the Dublin Women's Mini Marathon will again welcome Irish and international visitors as the iconic event celebrates its 40th year. The race is held June Bank Holiday weekend right here in Dublin city and supports a wide variety of charities. The event is considered the biggest all-women's happening of its kind aross the world!
The road race will start at Fitzwilliam Place, Dublin 2 on Sunday June 5th at 2pm in the heart of the city.
There will be Hop-On Hop-Off tour diversions on marathon day from 12.00pm - 7.00pm.
Stop 5 Merrion Square closed - See Stop 9 Westland Row.
Stop 6 Merrion Square Upper closed - See Stop 9 Westland Row.
Stop 7 St Stephen's Green closed - See Stop 4 Nassau Street.
Dublin Women's Mini Marathon route information is available on the race website.
What to do Before the Race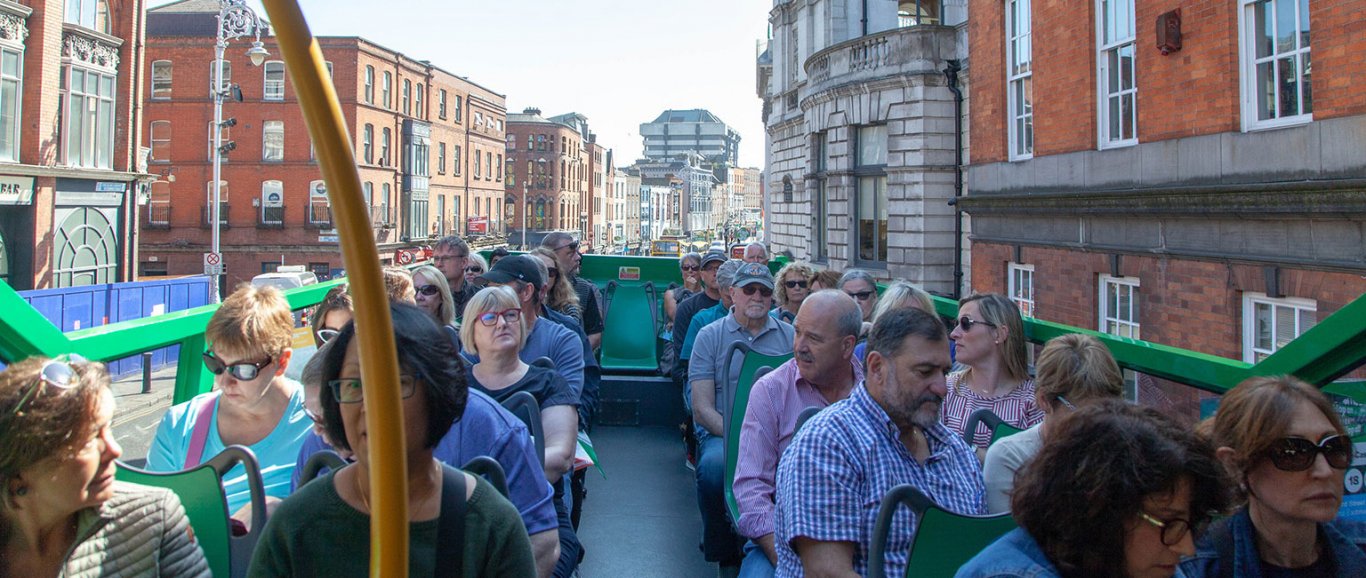 REST! But there's so much to see and so much to explore in Ireland's capital city. Why not rest your feet and discover the history, culture and architecture of Dublin on the city's original Hop on Hop off tour? See Europe's largest enclosed public park, the Phoenix Park, where you can view the home of the Irish President, learn about Kilmainham Gaol, the jail where Irish revolutionaries where incarcerated and executed after the rebellion known as The 1916 Rising or head to Merrion Square where you'll find The Natural History Musuem, The National Art Gallery and The Irish Houses of Government.