Ole Irlanda Tours - Cliffs of Moher and Galway Day Tour in Spanish
Enjoy a day tour to the West of Ireland and enjoy the spectacular landscapes of the majestic cliffs, rugged coastlines and picture perfect villages. Visit one of the most historical monasteries of this island at Ennis Monastery.
What can I expect
Day trip from Dublin to the West of Ireland
Fully guided tour in Spanish
Entrance to Cliffs of Moher and Ennis Monastery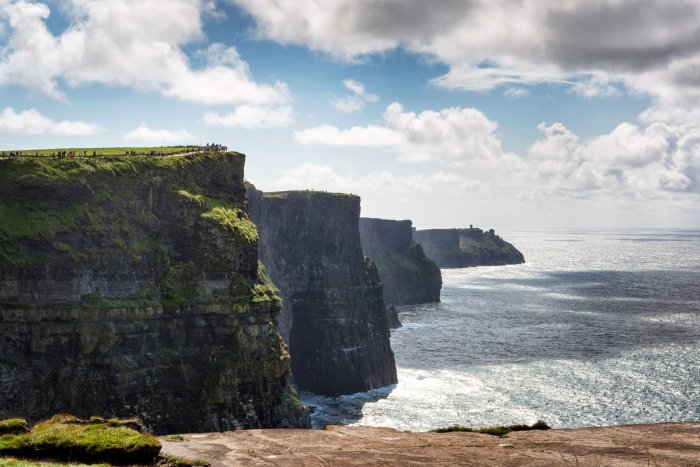 Day Tour in Spanish to Cliffs of Moher and Galway
The tour departs from George's Quay Dublin at 08:00 then travel to the West of Ireland.
The first stop is in the medieval city of Galway for about two hours.
It will start with a guided tour of this small coastal town and where you will also have free time to visit a bit by yourself.
When you leave Galway you will enjoy the 'Wild Atlantic Way' where it has spectacular views of the Atlantic coast of Ireland.
Will also pass through the Burren National Park where you can see its lunar landscape.
Next stop is a visit to Ennis Monastery. This set of buildings has many exceptional sculptures as well as diverse architectural styles.
You will hear plenty of stories about it which you will be told about.
Finally you will arrive at the 214m high Cliffs of Moher.
This is one of the most visited natural attraction in Ireland for a reason.
There are breath taking views of the Atlantic Ocean and you will have two hour here to enjoy the cliffs.
The entrance, both to the enclosure and the visitor center, is included in the price.
Once finished here you will return to Dublin.
Route
George's Quay, Dublin
Galway
Ennis Monastery
Cliffs of Moher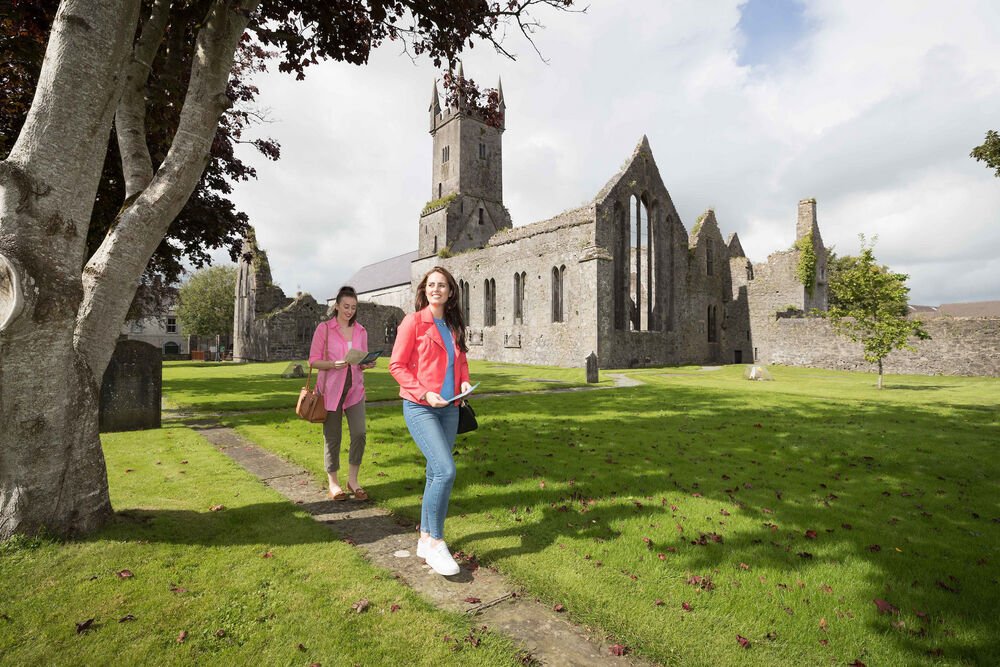 Buy Ole Irlanda Tours - Cliffs of Moher & Galway Day Tour Tickets
Tour duration 12 hours
Departure 08:00
Tour is guided and in Spanish