What's on in Dublin this August?

The Ultimate Guide for Things to Do in Dublin this August!!
Hellooo Dublin and welcome back. It's great to see the restrictions finally easing and the long-awaited Summer kicking off. Head into Dublin's City Centre, there's plenty to do and see. With Covid figures on the rise again this week be sure to stay safe, observe social distancing, wear your masks and use your sanitiser. Where possible if you're visiting the city centre do so outside of peak hours.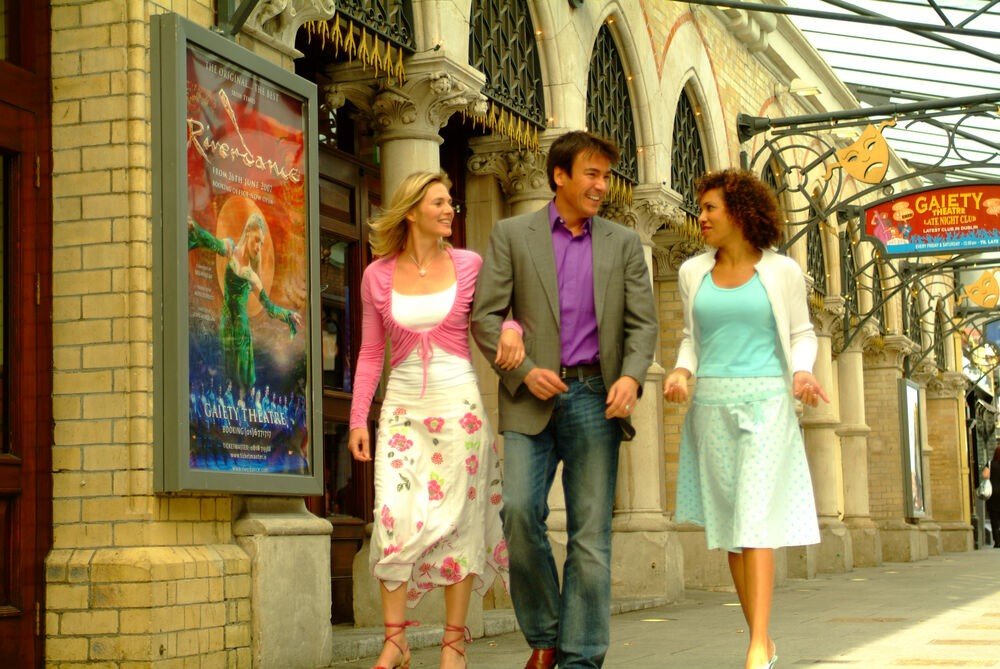 It's Showtime
An evening at the theatre seems like a distant memory at this stage. After 16 months the Gaiety is reopening its doors with 'The Dead, The Opera' taking centre stage from the 7th of August.
Visit the Gaiety's website for more information on showtimes and tickets.
The fabulous Smock Alley Theatre have some great shows lined up for the month of August. 'Candlelight: The Best of Movie Soundtracks is a musical experience that brings the big screen to life with soundtracks from classics like The Sound of Music to box office legends like Titanic.
If comedy is more your thing, 'Histrionix' will be preforming from the 18th of August. A show fit to make your sides split, while learning a bit of history along the way.
Check out the Smock Alley website for a full list of shows running in August.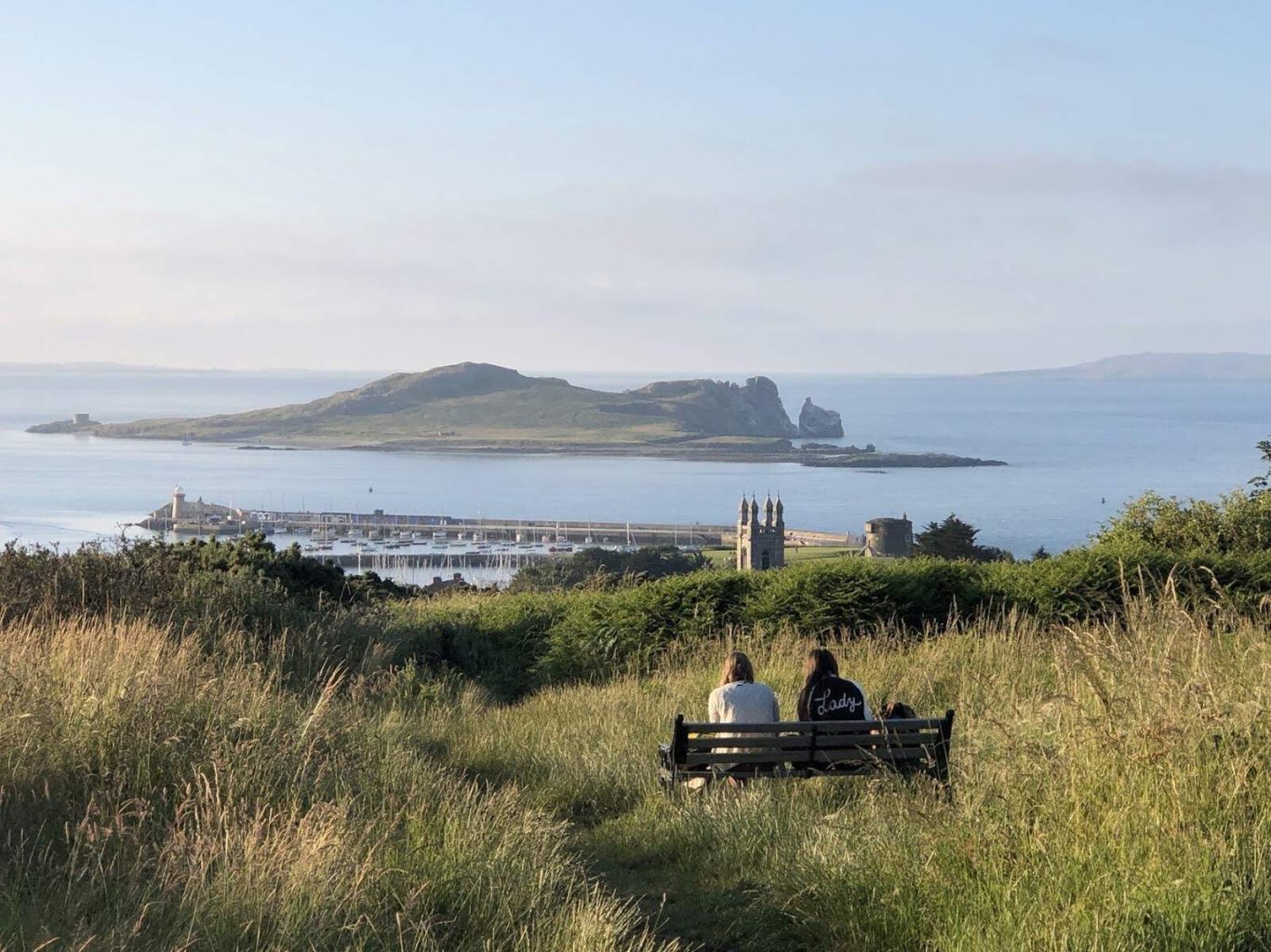 Take a Hike…
If you haven't walked the legs off yourself during lockdown, there are plenty of fabulous outdoor activities such as hikes and walks just outside the city centre.
The Hellfire Club is located on Mountpelier Hill and overlooks Dublin in all it's glory. The old stone hunting lodge is said to be haunted so take a peek inside, at your own risk!
Howth Cliff Walk is another favourite featuring gorgeous coastal views. Have a mosey on down to Howth Village afterwards. They have a handful of outdoor dining spots as well as a food market full of tasty treats.
The Phoenix Park is a great spot for outdoor activities. Why not rent a bike and have a cycle around. Check out 'Phoenix Park Bikes' located just inside the Main Gates.
You could always explore Dublin Zoo, a visit there never disappoints. Now open 7 days a week!
Food Glorious Food
Speaking of tasty treats…it's time to hang up the aprons, put away the takeaway menus and head to an actual restaurant!
With indoor dining returning on the 26th of July, your options to eat out in Dublin are endless.
From Sophie's rooftop terrace at The Dean which is a great spot for brunch to The Church Restaurant for a hearty meal. If you're up for a more casual option, the all new Camden Yard at the Camden Hotel has something for everyone. They have plenty of outdoor seating and some amazing street food vendors.
A live gig…this is not a drill!
American singer Lucinda Williams brings her 'Keep Me With The Good Souls Tour' to Vicar Street on the 14th of August. The gig has been long awaited as the original date in 2020 had to be postponed.
There are plenty of upcoming concerts in Dublin so make sure you keep an eye out for dates and ticket information on ticketmaster.ie
The Blindboy Podcast Tour will also be at Vicar street for 3 nights in August, the 19th, 20th and 29th, tickets are selling fast so be sure to check ticketmater.ie ASAP!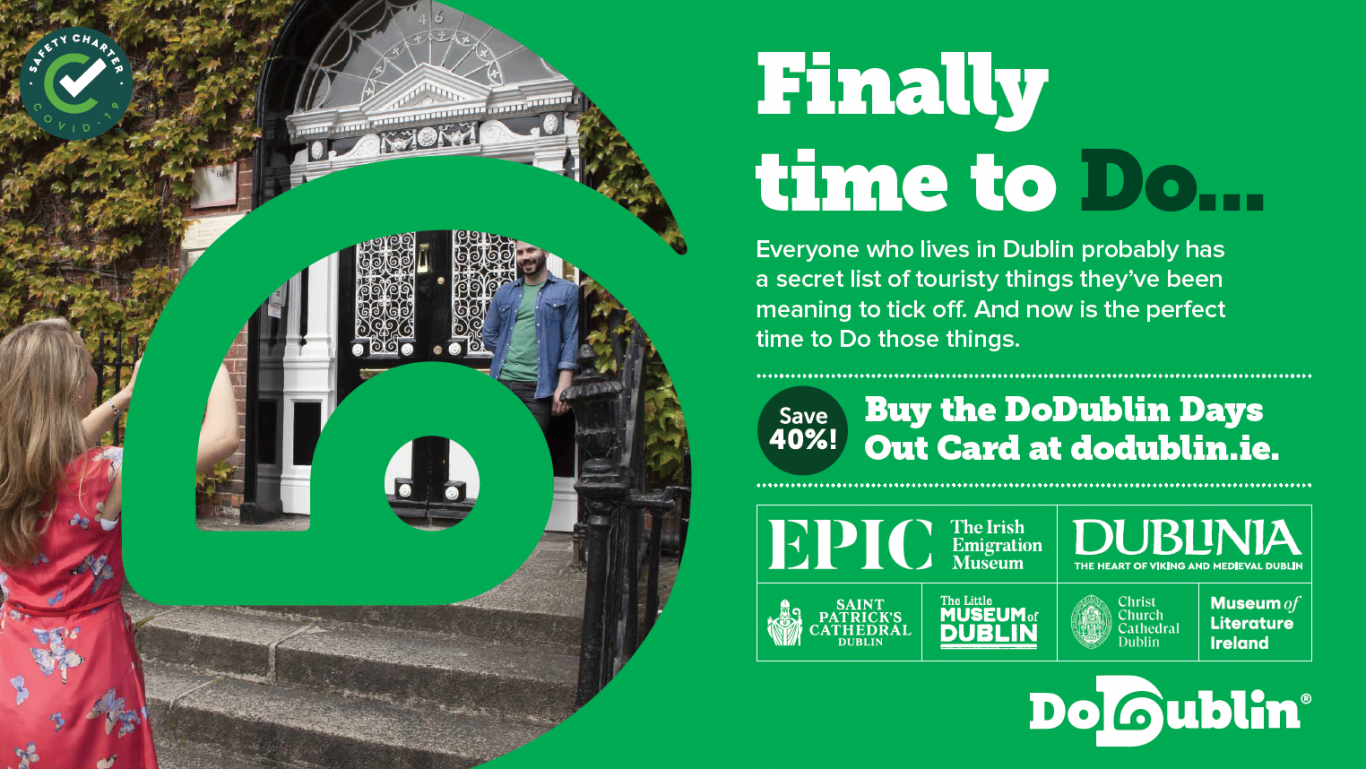 Finally time to Do Dublin
It is FINALLY time to do Dublin with the all new DoDublin Days Out Card.
This all new card offers you 6 of Dublin's best attractions all in 1. Visit EPIC, Saint Patrick's Cathedral, Dublina, Christchurch, MoLI and The Little Museum of Dublin using just 1 ticket while saving you a massive 40%.
This fantastic card is redeemable once at each of the 6 attractions until March 31st 2022.
Family tickets are also available, ideal for keeping the kids entertained this Summer. Let DoDublin supply you with the perfect fun-filled family day out!
The DoDublin Days Out Card is On Sale Now!