Advertise with Airlink Express
Customer Notice; All Airlink Express 747 and 757 services are now provided by our Airport Transfer Hub page.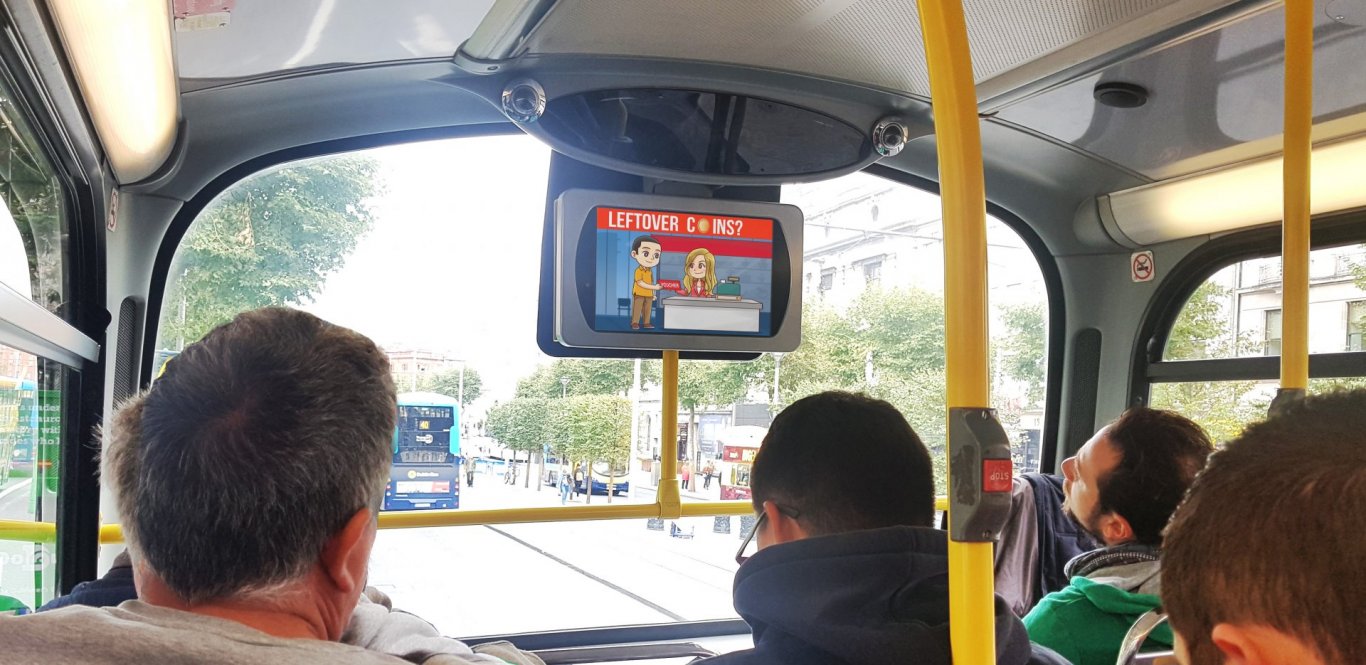 The Airlink Express, Dublin's No.1 Airport transfer and part of Dublin Bus, would like to offer your business the opportunity to advertise on the Airlink fleet's on-board screens. Your company's message can be seen directly by 2 million customers annually. This form of advertising is targeted, and can communicate your message to a large and valuable audience travelling to Dublin City and/or Dublin Airport. Whether your business is based in Dublin City or Airport, Airlink screens present fantastic value:
Over 2 million passengers per year.
Reach tourists before they arrive in the city/airport
Great value starting at €450 per month*
Up to 300 departures per day**
Benefit from a captive audience every time!
Sample Ad - Provide jpegs/video footage and a logo and we will create a 10 second video for you.
Rates and Specifications
*Rate of €5,000 per year for buses going in one direction only, (up to 150 departures per day) either towards airport or towards city centre, to be specified by you.
**Up to 300 Departures refers to buses going in both directions towards city and airport. Rate for both directions is €900 per month (or €10,000 /year).
Video ads should be a maximum of 10 seconds in length.
Advertisement will be played 4 times per journey, on both Airlink 747 and Airlink 757 routes.
Each Airlink Express bus is fitted with 2 screens. One on the upper deck and one on the lower.
Your ad will play on both screens simultaneously.
Video/image spec: Screen resolution is 1280 x 720. File size should be under 800mb.
Final content is displayed landscape on screens
Video/Animation should be mp4, avi, mov or mpg format. Still images should be png, jpg or can be provided in a powerpoint presentation.
We can create an animation for you if required, free of charge or we can edit existing footage. A sample ad is shown above. Note; you must provide logo and all video footage/artwork.
Audio should be restricted to light background music only. Speaking dialogue should not be included. For the comfort of passenger's audio volume levels will be restricted on board and we cannot guarantee accompanying music will be heard clearly due to noise on the bus.
Rates quoted are exclusive of VAT at 23%. Terms and conditions apply.