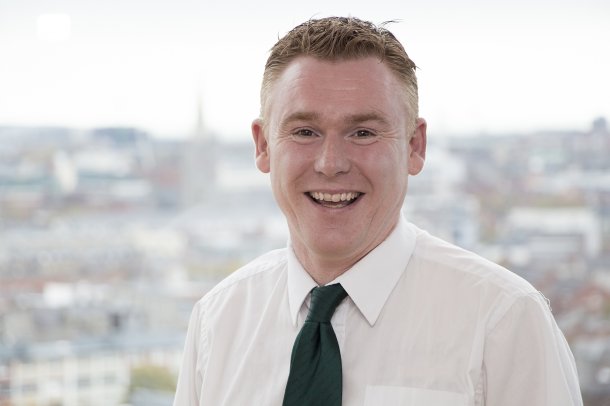 What tripadvisor are saying about Gareth:
"Best Hop On Hop Off Bus I Have Ever Been On"
Our Dublin Bus HOHO tour was one of the highlights of our Dublin trip. The commentary is live rather than a recorded one. The driver, Gareth Lawless, was fantastic and gave an in depth and humorous commentary. His bus was very full, seemed nobody wanted to get off as they enjoyed the tour and even a sing-a-long for some Irish songs. Another point that is important on HOHO buses' is the cleanliness of the windows. When the windows are dirty the photos taken are really spoilt. The Dublin HOHO Bus had really clean windows. We did the complete tour twice in one day, deciding along the route which places we wanted to stop off at the next day. There are around 20 stops on the route. Excellent tour, highly recommended, great value for money.
"Brilliant fun"
We bought a 48 hour hop on hop off ticket which was good value for money. All the drivers were great but the best has to be Gareth - as well as providing a really entertaining commentary he had the whole bus singing Molly Malone and The Wild Rover. Didn't want to get off !!
"Great value deal "
Best part of this bus is that two children under 14 travel free with very paying adult which is fantastic. The drivers are very funny especially Gareth who kept us amused all journey. Great for seeing around Dublin and you can get some tips from the drivers too. All round value would definitely recommend.
"Funniest Drivers Ever and Special Thanks to Gareth"
I and my daughter bought the 48 hour ticket on the Dublin Green Hop On Hop Off Bus. It was worth the money. The drivers provide tons of useful information, with a personal touch. There was singing and laughing all the way. Well done guys ! Our most favourite was Gareth!
"Hop On Hop Off Tour"
Our driver was Gareth Lawless - he was so entertaining and informative. Even singing songs every now and then. It was also my mum's birthday and he made a big fuss of her and made the whole bus sing Happy Birthday! He was the perfect host! Also the 3 day ticket we got with DoDublin was so handy with being able to get the the Airlink, local buses and hop on hop off it was perfect and cut out a lot of stress for our weekend.