As summer has arrived in the city, Dublin is enjoying its sunniest June in decades, and with Bloomsday just around the corner, Dublin is getting set for its annual celebration.
Bloomsday is Dublin's celebration of one of its most famous authors, James Joyce. It was on June 16th, in 1904 when all the actions of one of Joyce's books, Ulysses took place in Dublin City.
The Bloomsday festival is taking Dublin by storm from June 11th to 6th, if you're looking to transport yourself back in time to Joycean Dublin, here are DoDublin's top picks for celebrating Bloomsday.
Sweny's Chemist
Pop into Sweny's for a medicinal cup of tea and soak up the atmosphere as experienced by Leopold in Ulysses. Buy some of the famous lemon soap sitting on the counter, and enjoy readings of the book itself at the renowned chemist. Hop off at our Nassau Street stop, just around the corner!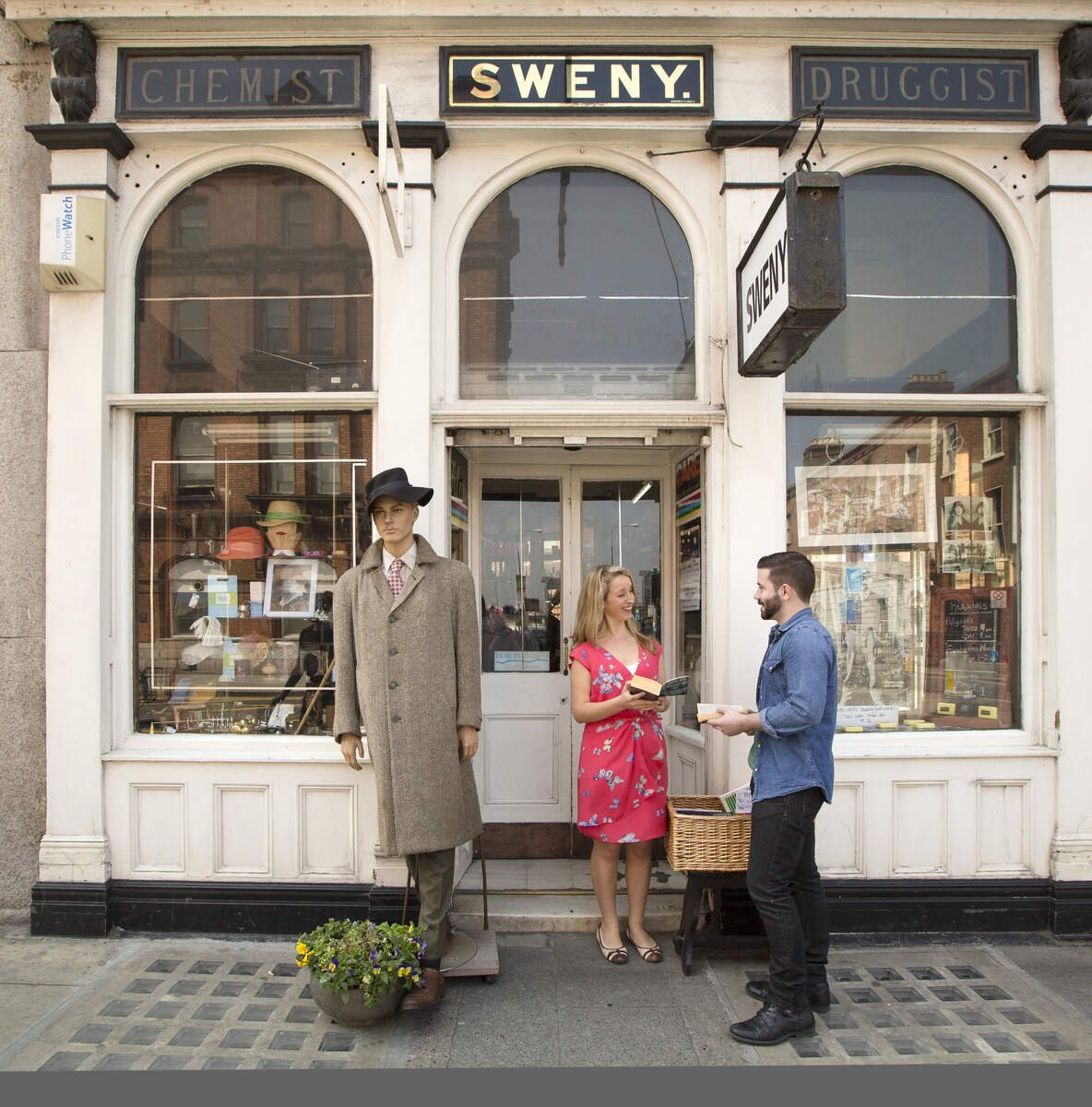 Glasnevin Cemetery
If you're looking for an authentic way to celebrate Bloomsday on June 16th, Glasnevin has an action packed itinerary Joycean fans and interested newbies. They kick off the day at 11.30 with a re-enactment of the funeral procession of Paddy Dignam followed by a tour of the cemetery itself, bringing you back to 1904. Joycean Breakfast is also offered and Lunch so that participants can immerse themselves completely with a jam-packed day.
Joycean Pub Crawl
On June 12th, The Bloomsday festival are holding a Pub Crawl for those of us who would like to enjoy the Joycean "craic" with a pint. The pub crawl starts at 18.00 from the James Joyce Centre on 33 North Great Geroges street where Dublin's pub culture meets Ulysses. Participate in the guided tour and feel like one of the greats enjoying a pint in 1904.
Bloomsday Festival at EPIC
Hop off at stop on Custom House Quay to experience Bloomsday at EPIC. The Irish Emigration Museum, in association with Bakehouse start off your Joycean quest with a full Irish breakfast. Then you can learn all about James Joyce through Ireland's best digital museum. For an informative tour on Bloomsday EPIC has you covered!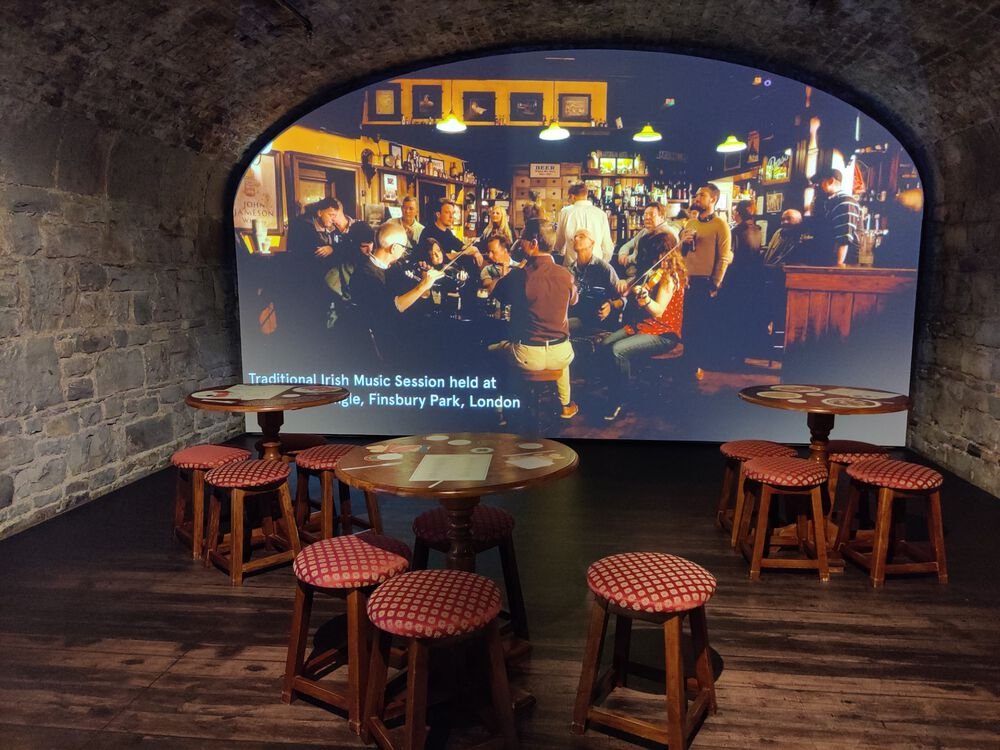 Bloomsday Readings and Songs.
Round off your evening with the annual reading and sing song at Wolfe Tone Square. With the readings kicking off at 15.00 enjoy the line-up of special readers all brining Ulysses to life, from actors to politicians this rendition of Ulysses in the city can't be missed.
James Joyce Statue
Did you know? You can have a chat with Joyce himself simply by paying a visit to his statue on North Earl Street close just off O'Connell Street. The QR code on the blue plaque nearby can be scanned or you can type the URL into your phone web browser. Press the go button and the statue will call you! Voiced by famous actor Gabriel Byrne, it'll be just like chatting with Ulysses author himself!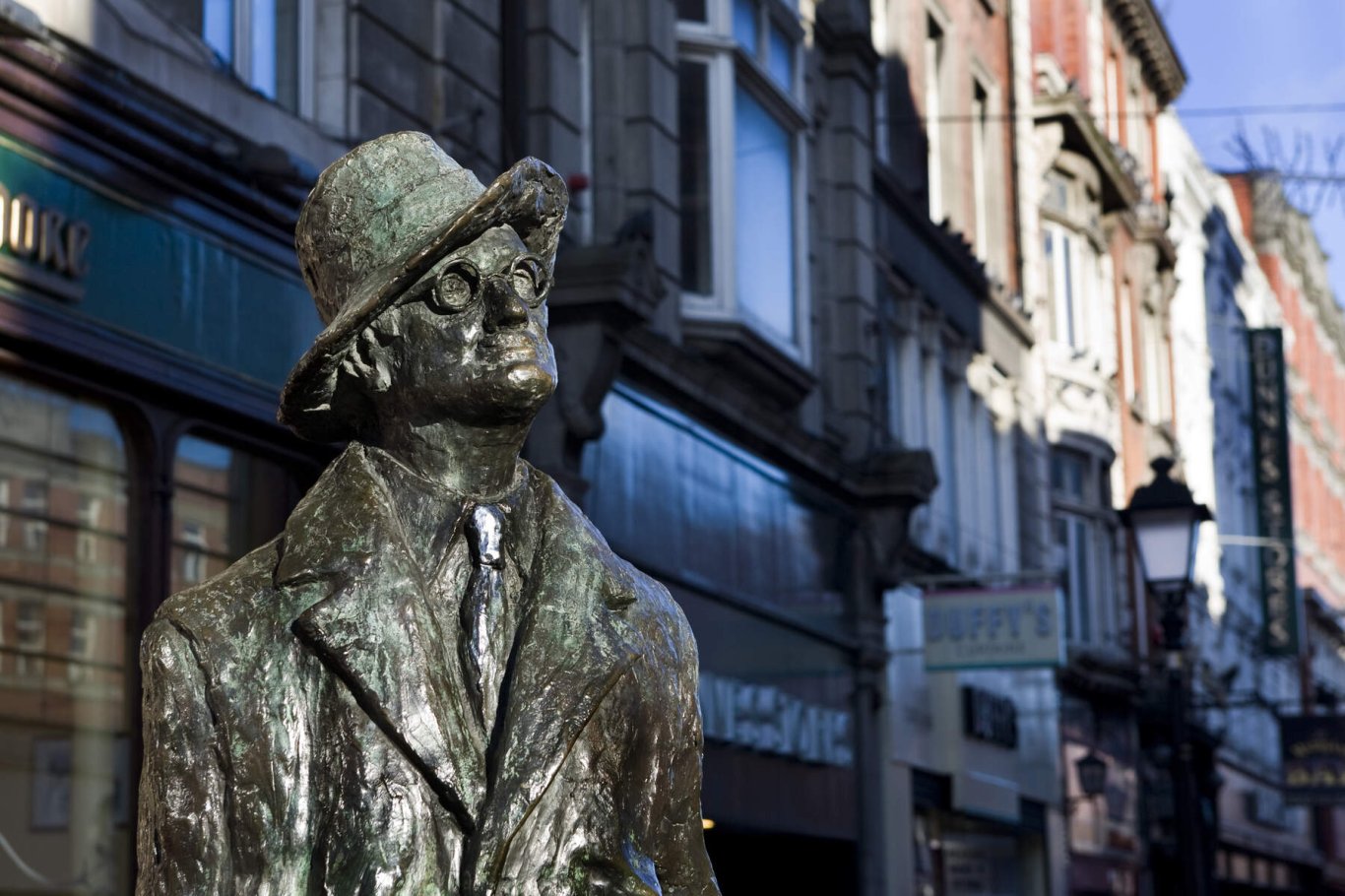 If you're looking for an attraction which celebrates some of Joyce's best works, we recommend MoLi - The Museum of Literature Ireland which is detailed in our Literary blog.
Visit Dublin's top bookshops and pick up a copy of Joyce's classic book itself!
Explore Joyce's Dublin including Sandymount Strand with the best value ticket in town!