Customer Information: Covid19
Due to Government guidelines regarding Covid-19 All DoDublin Tours, including the DoDublin Hop on hop off tour and the Airlink Express service have stopped until further notice.
Dublin Bus Routes 16 and 41 continue to connect Dublin Airport and Dublin City. These services are available from Zone 15 in the Airport and from various locations in Dublin City Centre.
If you have booked a tour or service with DoDublin Tours, we understand that you may need to change your plans. We will be happy to reschedule all bookings that have been affected by the Covid19 pandemic to any future date once our services have resumed. Please contact the below email address and ask about our Special Re-scheduling Offers.

Whether you're on a trip right now, planning one in the near or distant future, or just need to re-organise your dates, our customer service team is available to help you anytime. Please email us to find out more.
Below is some further information and advice;
If you happen to be visiting Dublin, or anywhere in Ireland, or indeed if you're a visitor to any part of world right now then you have already experienced your fair share of bad luck.
The Covid19 crisis has left no country untouched and Ireland, along with many of our European neighbours is being particularly heavily hit. The tourism industry has come to a halt overnight while many people are still trying to organise a means to return to the relative safety of their own homes.
We are especially proud and wish to thank our healthcare workers, emergency responders and volunteers who are making every effort to save lives. Their dedication, commitment and the example they are showing is truly heroic.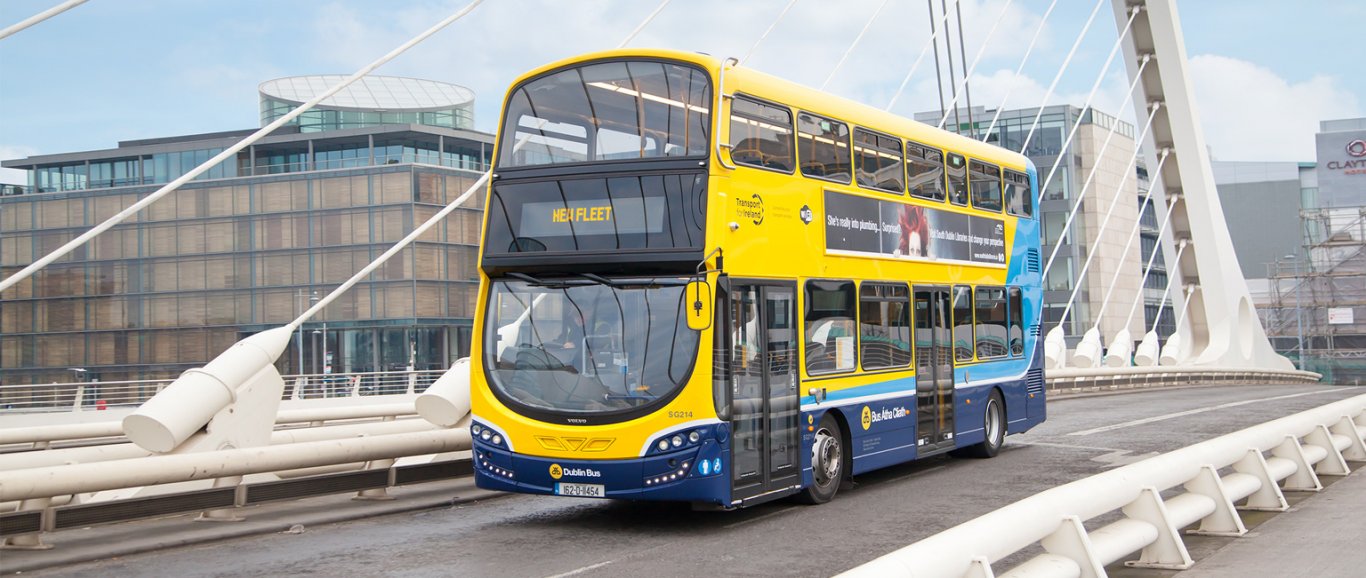 Our company Dublin Bus, continues to operate an important service bringing healthcare professionals and employees throughout the city to their places of work, including shuttle services exclusively for Healthcare professionals.
In Dublin city, all tourist attractions are closed, as well as café's, pubs and restaurants (who are currently only allowed provide take-away food)
As of Friday 27 March the Irish Government has issued further restrictions to the general public. We are now asked to stay in our homes at all times except when leaving the home is essential, like shopping for food or to go to work is your work is included in a list of essential services. Anyone who has entered the country recently is advised to restrict movements for 14 days.
We encourage all our customers to exercise every caution if you have to go outdoors at this time and please visit the HSE website for more information.

When it is safe to travel again, we would be delighted to welcome you back on-board our buses to discover all that is great about this city - its sites, attractions, parks, and architecture, and above all, its people.