Just landed? Here's where to go
Dublin Airport is very busy with almost 30 million passengers passing through it in 2016, But don't be intimidated by this, as it's actually quite small, with only two terminals located only a 2 minute walk from each other. Once you get through customs and luggage pick-up you arrive straight out to the arrivals hall, and right outside the exit door you will find the turquoise blue Airlink Express buses.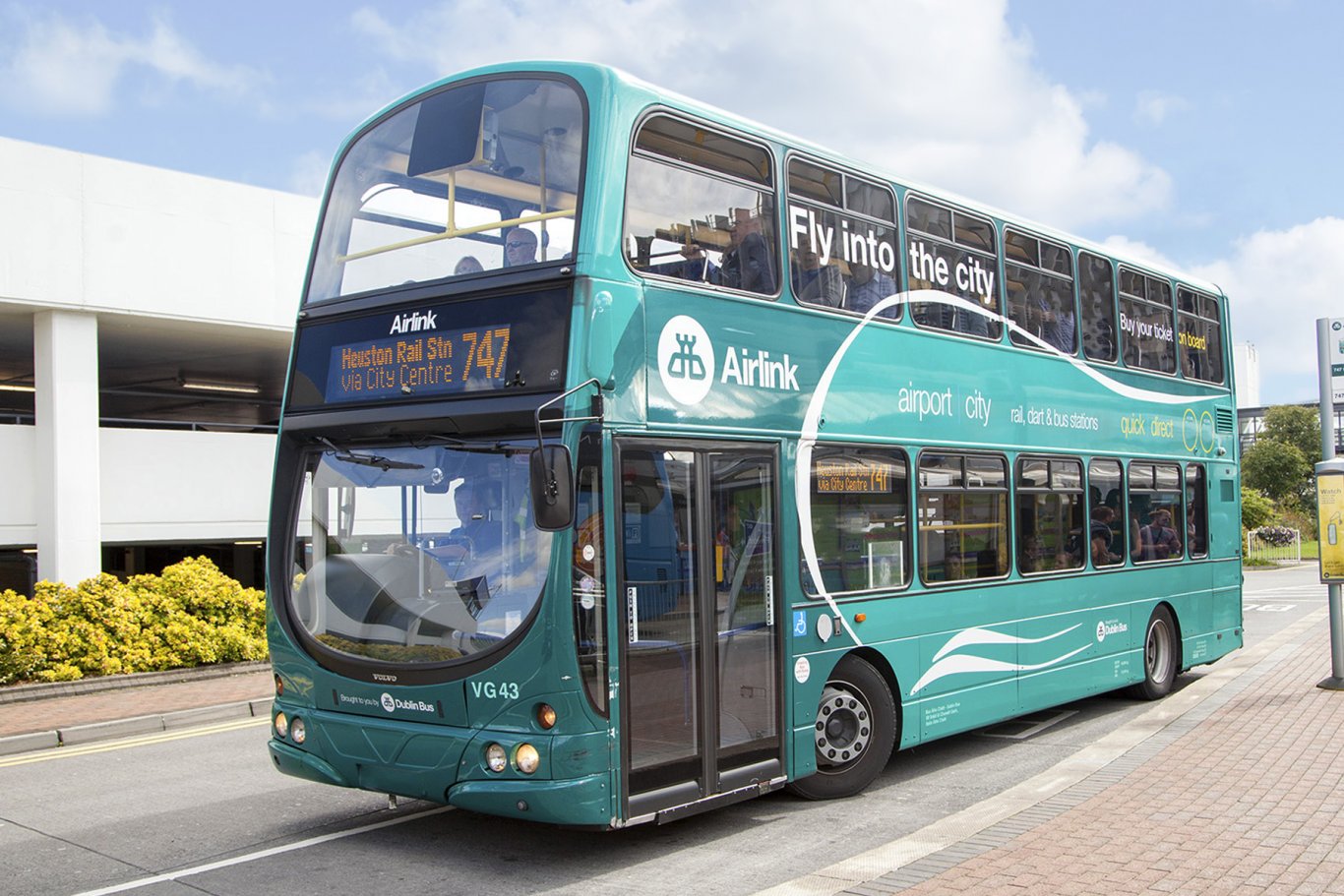 It's the quickest, best value and most reliable airport transfer in Dublin. If you haven't already bought your airport transfer tickets then call to our Information desk located in Terminal 1. If you arrive into Terminal 2 it only takes two minutes to walk over through the covered walkway.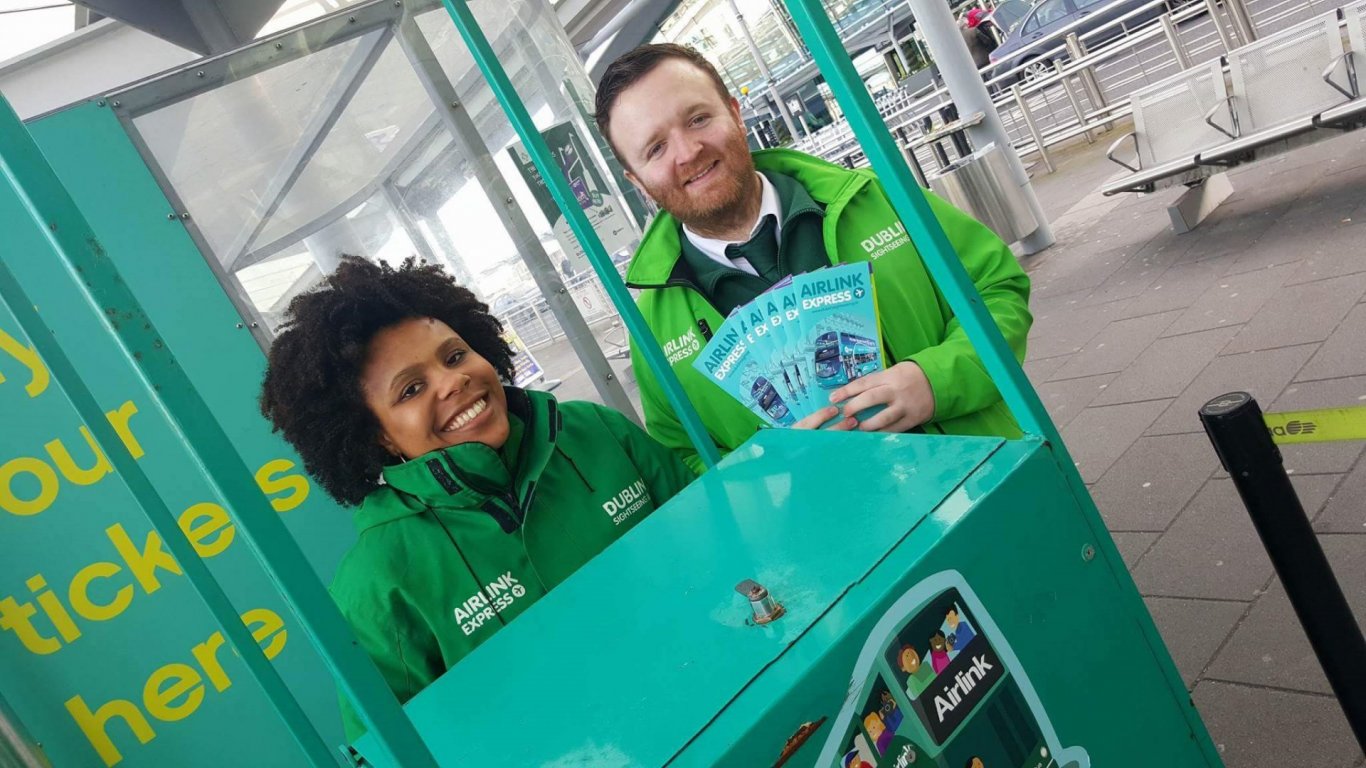 You can also buy from our automatic ticket vending machines, located outside Terminal 1 and Terminal 2, or just speak to any of our Sales Promoters in the Green jackets. Airlink tickets can also be purchased online in advance of your trip, simply print out your reservation and hand it to your Airlink driver - learn more here!