Mybikeorhike- Trails and Tombs Tour
What can I expect
Enjoy a day out exploring the trails and tombs of the Dublin Mountains

Leisurely hike through green fields

Discover the forests of ancient history and mythology
Also available from mybikeorhike
Trails and Tombs Tour
Take a break from the city and all the hustling and bustling with this great way to spend the day. Even though it's close to the city, it feels like a completely different place. If you like the great outdoors this tour is the one for you.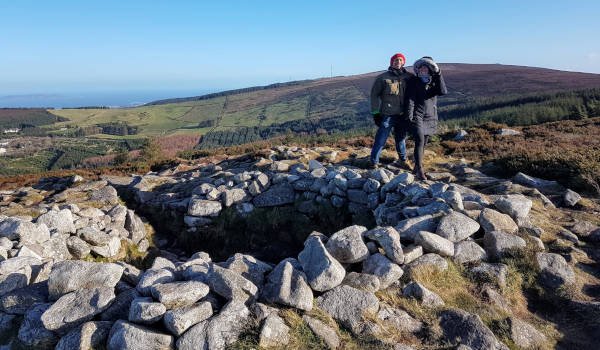 Itinerary
You will travel through the backroads of the Dublin foothills by the local bus.
Nestled in a forest is an ancient burial tomb called 'wedge' which you will visit and this dates from the second millenium BC.
As you venture along the Dublin Mountains you will reach a popular vantage point where you can take in the panoramic views of Dublin and the bay area, perched on a mountain top rock.
There are wild berry bushes along the trail and depending on the season you will be able to pause and pick some and eat!
As you continue down the trail there will be views of Wicklow to the south and Dublin to the north.
Arrive then at another burial tomb, an ancient stone circle and burial place of the man that the mountain top is named after.
After you travel down a meandering path through green forests that is followed by a rural backroad you will arrive at a quaint café and restaurant where you can enjoy lunch that is made from local produce and cuisine.
An alternative bus goes to the finish point on a different route, but it is equally as magical.
Route Map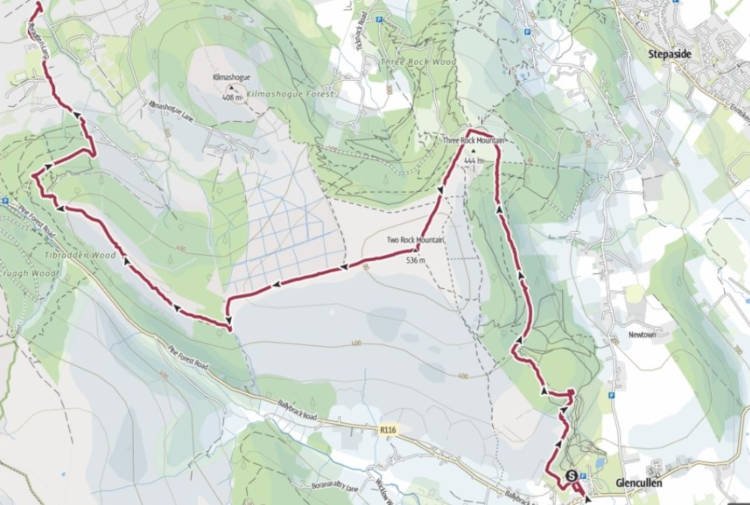 This is a great tour for people who love to be outside and the fresh air and love a scenic view.
Buy Trails and Tombs Tour Tickets
Distance 12km / 7.5 miles

Start Time: 8:30am

Private Tour between 2-8 persons

Transport by bus to and from meeting location

Must have a moderate level of fitness