Happy St. Patrick's Festival to all of our customers!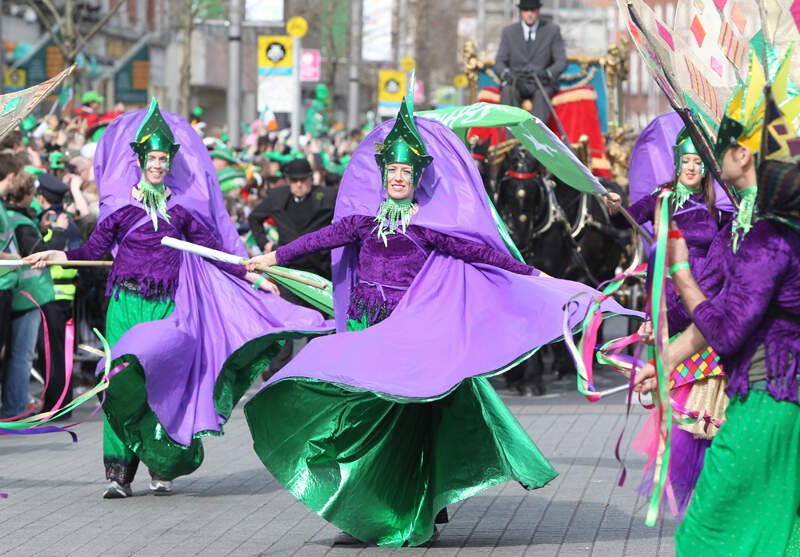 We hope you're all set for what promises to be the biggest parade and party in Dublin in many years.
DoDublin's Hop-on Hop-off bus will be taking part in the parade, proudly sporting it's new wrap (preview below) We'll post more pics of this during and after the parade!
New DoDublin Quizzes
Earlier this month we launched our Quizzes section on dodublin.ie - follow the link to take the current DoDublin Quiz! From now on we'll feature regular quizzes and will be offering plenty of prizes so keep an eye out. We'll also keep older quizzes open for anyone who wants to try their luck and test out their knowledge on all things Dublin and Ireland!
St. Patrick's Day Festival Offers
DoDublin has teamed up with the St. Patrick's Day Festival this year and has offered some fantastic discounts for our hop-on hop-off tour. Check out the Irish Independent all this week for a fabulous 50% off offer! We've also offered 10% off our hop-on hop-off tours which is being promoted across the SPF social media, but if you'd like to avail of that discount you can simply enter the promo code "paddysday" when you're buying your city sightseeing tour
Parade theme tweaked in solidarity with the people of Ukraine
Irish people around the world have been keenly awaiting the first St. Patrick's Day Festival to be celebrated since before the Covid19 pandemic in 2019 but recent events in the Ukraine have cast a shadow over the celebrations. The theme of the parade in Dublin has been tweaked and the Ukranian flag will be carried along with the Irish flag at the front of the parade. Taoiseach Micheál Martin will meet with US president Joe Biden for the traditional St. Patrick's Day reception but he will be carrying a message of support for Ukraine from all of the Irish people.