There are plenty of shopping centres to choose from just outside of Dublin city centre. Below are some examples if you're looking for some retail therapy: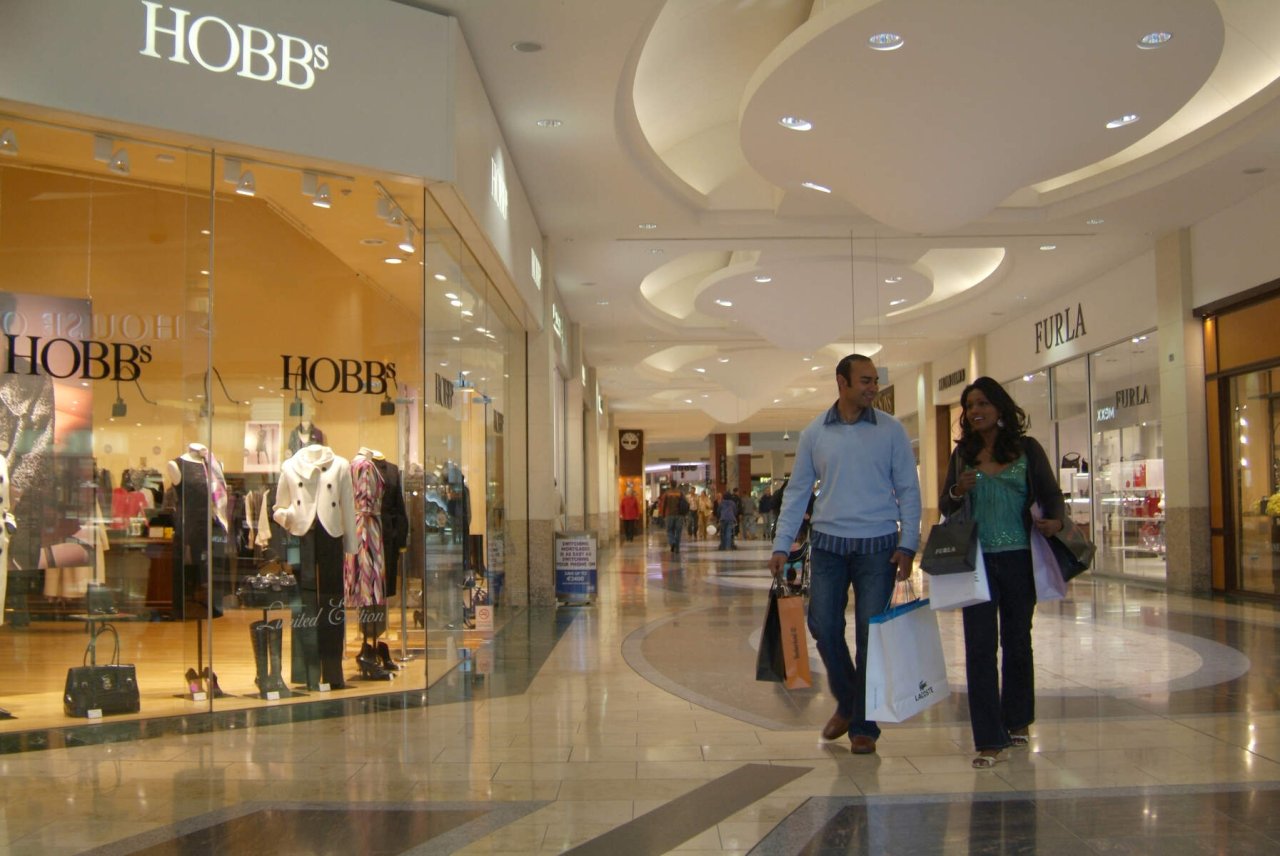 Dundrum
Visit Dundrum Town Centre located in Dundrum, Dublin 16. With 169 tenants and four floors of a wide selection of shops and restaurants and a cinema why not pay a visit. Visit Karen Millen, Cath Kidston, Coast, House of Fraser, Diesel, Ecco, Hugo Boss, Harvey Nichols, Massimo Dutti and many more. The shopping centre is fully wheelchair accessible and offers a shop mobility scheme which means you can lend a powered wheelchair or scooter to shop and visit leisure facilities in the shopping centre. Wifi is available. Located just outside the city centre it's accessible just by Dublin Bus numbers 44, 44b, and 116. Visit their website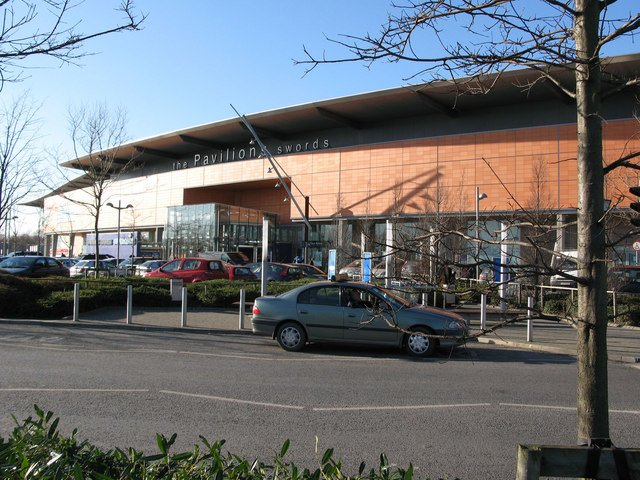 Swords Pavilion
An exclusive shopping centre in North County Dublin this pavilion has over 100 shops and restaurants to choose from as well as an 11 screen cinema. The pavilion is full accessible to wheelchair users and offers wheelchair toilet facilities. Fun cars for children are also available to rent Dublin bus routes 33, 33b, 41, 41b, 41c, 43 and 102 all serve the shopping centre. Plan your visit.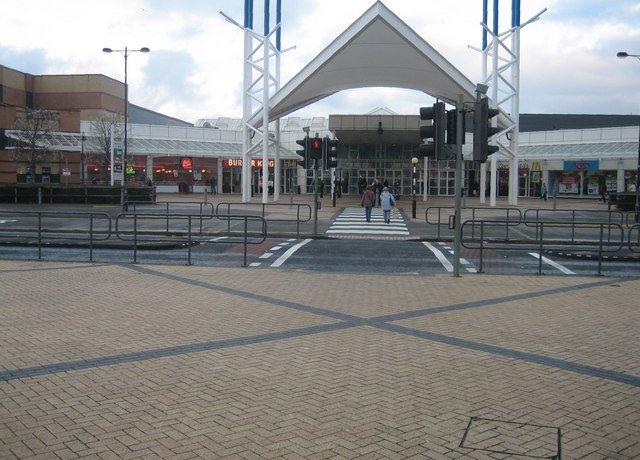 Blanchardstown Shopping Centre
Just outside Dublin City centre Blanchardstown Shopping Centre is Ireland's largest shopping destination. The centre contains over 180 stores, 3 retail parks as well as 25 cafes and restaurants. The centre offers disabled toilet facilities, braille lifts and electronic equipment from Shop Mobility, located at the Red entrance on level 1. For families, there is also a private Mothering Room, a Baby Changing Room and Easy Stroller units for hire. There is a Kids Club available free too. Wifi is available. Located in Dublin 15 the shopping centre is served by routes 37, 38, 38a, 39, 39a, 70, 236, 238. Visit their website for more info.
Liffey Valley Shopping Centre
Liffey Valley Shopping Centre located in Clondalkin, Dublin 22 is one of Dublin's leading shopping centres. With over 99 different shops and restaurants as well as a cinema it certainly caters for all needs. A nearby retail park also adds to the large amount of choice that is offered by Liffey Valley. The shopping centre is accessible from bus routes 25, 25a, 25b, 25x, 40, 40b, 51d, 66, 66a, 66b, 66x, 67, 67x. For more information visit their website