Carte de liberté DoDublin
NOUVEAU NOUVEAU NOUVEAU
What can I expect
Carte de voyage au meilleur rapport qualité-prix de Dublin
72 heures d'Airlink, Hop on Hop off et bus publics
Visite gratuite du Little Museum et visite à pied
Please Note:
LES BONS DE BILLETS ACHETÉS EN LIGNE DOIVENT ÊTRE IMPRIMÉS ET NE PEUVENT PAS ÊTRE ACCEPTÉS SUR DES SMARTPHONES OU DES BILLETS POUR ENFANTS DE TABLETTE: Les billets enfants sont destinés aux enfants de 5 à 14 ans. Les enfants de moins de 5 ans peuvent voyager gratuitement s'ils sont accompagnés d'un adulte payant. Remarque: DoDublin Card ne peut pas être utilisé sur le service de bus Nitelink.
La carte DoDublin est le billet tout-en-un de voyage touristique et de transport, donnant aux visiteurs la liberté d'explorer tous les sites célèbres de Dublin à leur guise. C'est notre produit au meilleur rapport qualité-prix et offre d'énormes économies tout en répondant à tous vos besoins de transport.
L'Airlink Express entre l'aéroport et le centre-ville
Les bus des tournées Hop-on Hop-off de DoDublin
Tous les bus publics utilisés par des milliers de Dublinois chaque jour
Le réseau de bus public de Dublin est vaste et étendu. Peu importe où vous séjournez dans la ville ou le comté de Dublin, vous trouverez un arrêt de bus à proximité.
L'Airlink Express est la liaison la plus rapide, la plus fréquente et la plus fiable entre la ville de Dublin et l'aéroport. Nous sommes le seul service qui traverse le tunnel de Dublin, et nous évitons tous les problèmes de circulation. Avec deux itinéraires maintenant en service, nous avons des arrêts dans tout le centre-ville.
La visite Hop-on Hop-off est la meilleure façon de visiter toutes les attractions de Dublin. Visitez Trinity College et découvrez le livre de Kells, l'entrepôt Guinness, le zoo de Dublin, la prison de Kilmainham et bien d'autres attractions. Avec nos guides expérimentés Fáilte Ireland (le bureau du tourisme irlandais) vous n'oublierez jamais vos premiers pas à Dublin.
Les bons pour des tickets achetés en ligne doivent être IMPRIMES et ne peuvent pas être acceptés sur smartphones ou appareils mobiles.
Le bon de voyage DoDublin Travel Card doit être échangé à notre bureau de l'aéroport ou du centre-ville et ne peut être échangé directement auprès du chauffeur de bus.
Billets enfants
Les billets enfants sont réservés aux enfants âgés de 5 à 14 ans. Les enfants de moins de 5 ans peuvent voyager gratuitement s'ils sont accompagnés d'un adulte payant. Remarque: DoDublin Card ne peut pas être utilisé sur le service de bus Nitelink.
One must-see destination outside of the city is Howth Harbour.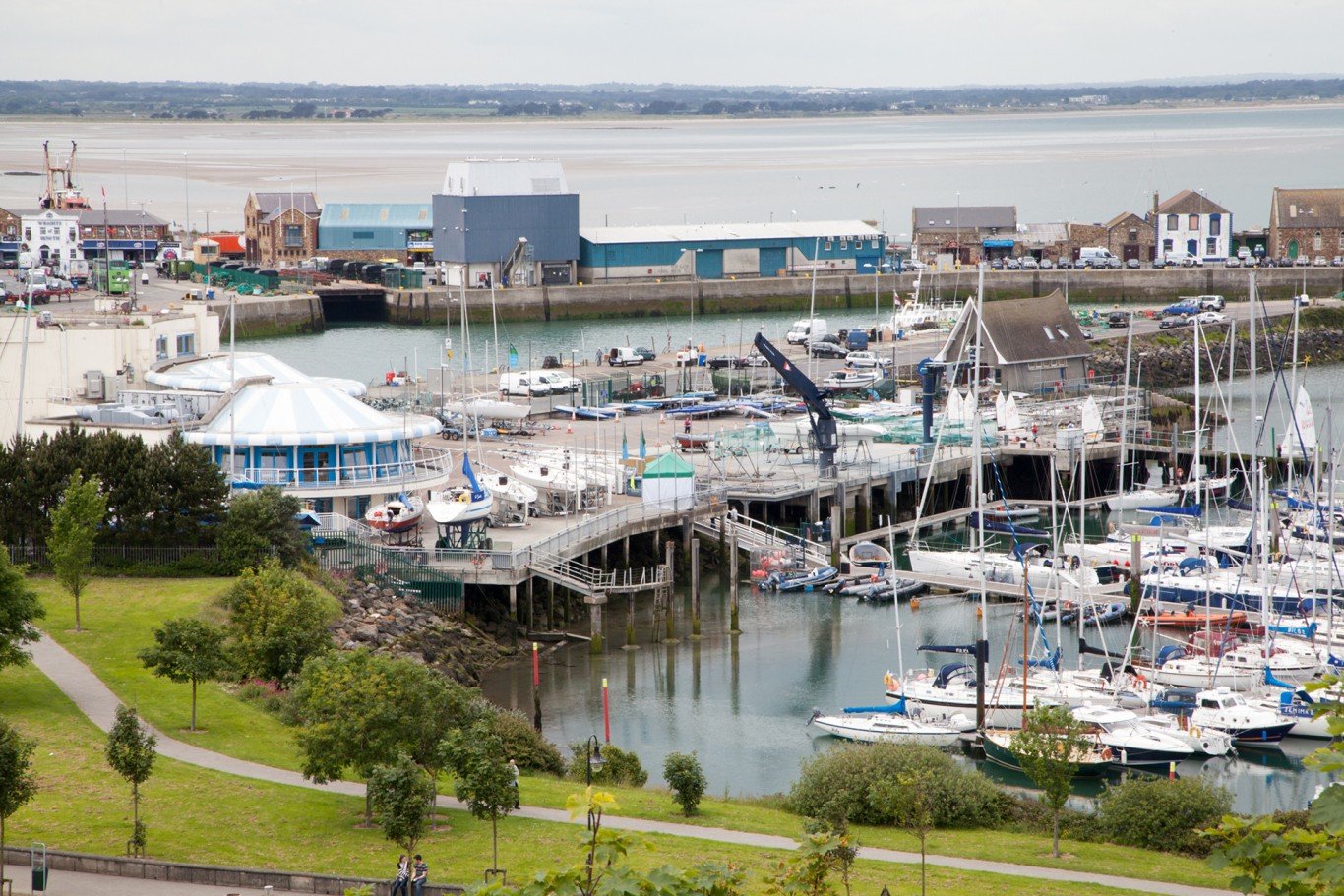 Getting there:
Take the 31/a bus from Talbot Street.
Things to do:
Howth Market is home to an array of Irish crafts, delicate handmade jewellery, and vintage
antiques; perfect for gift shopping. While you're there, be sure to sample the wide selection
of organic foods on offer, like olives, cheeses, nuts and of course, delicious chocolate and
cupcakes. Or if you're feeling peckish grab a burger, stir-fry or gooey pastrami melt sandwich
for a picnic.

Less than a ten-minute walk from the market, you'll find Howth Castle and Grounds.
Immerse yourself in history and take in the beautiful surrounding gardens, which are
home to a ten-metre high hedge and the ruins of St Mary's Abbey. Also in the castle,
you'll find restored Georgian kitchens, where cookery school The Kitchen in the Castle
host half-day and evening classes.

In the evenings, pubs like The Abbey Tavern and The Bloody Stream host live music,
dancing and comedy events.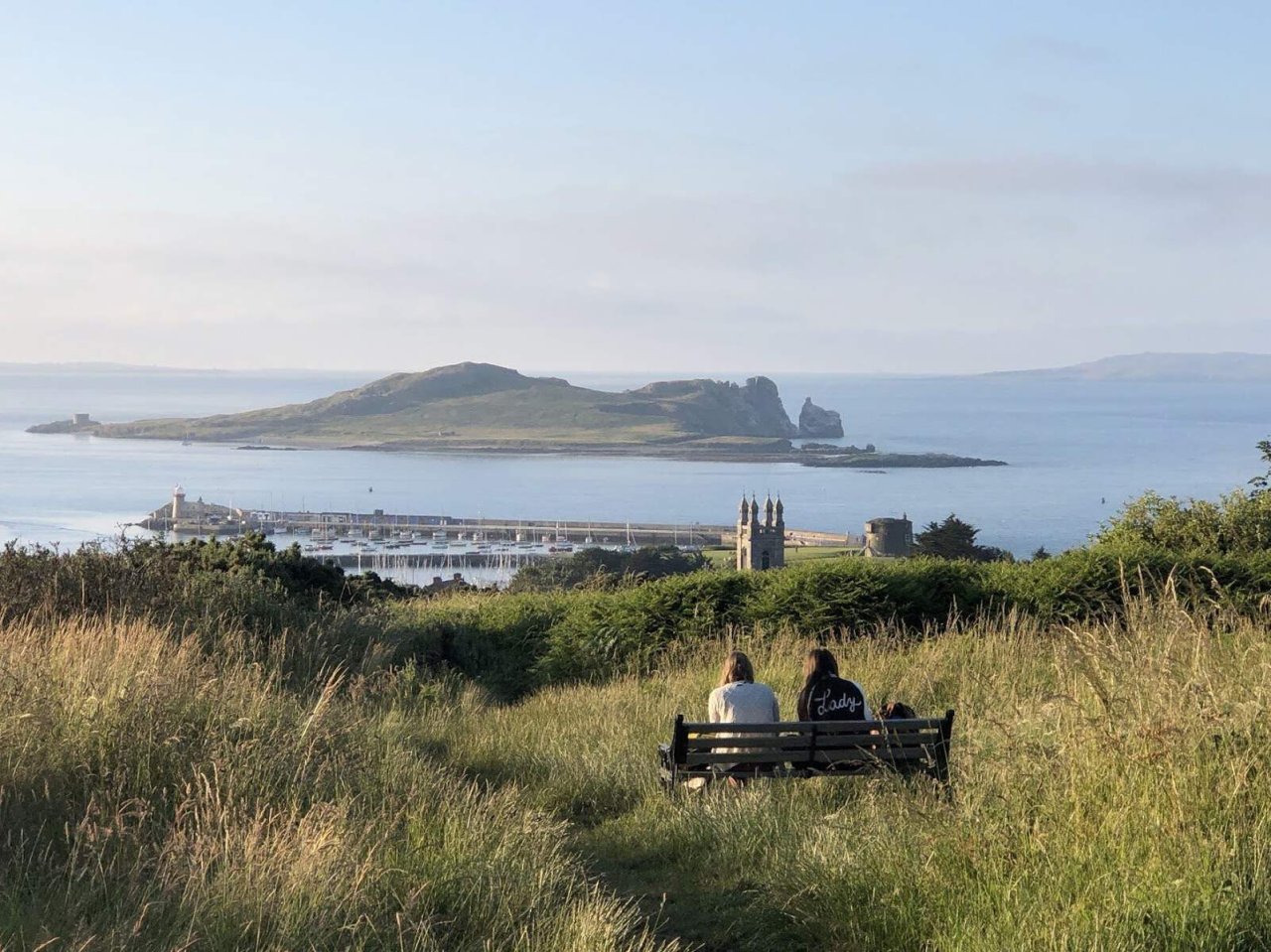 Great walks:
From the harbour to Howth Head, there's something for every level of walker in this
fishing village. Try the Bog of Frogs Loop for scenic views of the cliffs, Lambay Island
and the Baily Lighthouse. There are four route options, so once you disembark the
DART, look out for signs displaying directions. For something a bit gentler, take a stroll
down the pier. From here you can take in the views of Ireland's Eye, a beautiful island
that's just a 15-minute boat ride away. Explore its long sandy beach, take in breath-taking
views of Dublin Bay, go bird-watching, see a Martello Tower up close or even try your
hand at fishing.
Places to eat:
Seafood, of course, takes centre stage in the many pubs and restaurants of Howth.
Try The Brass Monkey for seafood tapas and wine, or head to the nearby Oar House
Fish Restaurant, where food is so fresh, it's still swimming in a glass tank when you
arrive! At the very end of the pier you'll find Aqua, another restaurant specialising in
seafood, offering stunning views of Ireland's Eye while you dine in style. But before
you commit to a location, why not take a walk along the pier and down the town centre
and check out the many menus on offer? If seafood isn't your thing, the aforementioned
Abbey Tavern, where many music and comedy legends started their careers
performing, has plenty of hearty beef and lamb dishes. Or head to quirky Dog House
Blues Team Rooms for pizza, fresh from the wood-fire stove. They've a delicious
selectionof teas on offer too and with their cosy couch set-up, you won't want to leave.
Walk & eat:
For tasty take-out fish and chips, stop by Beshoffs, a much-loved Dublin institution,
or stall by the van at the West Pier harbour. We recommend you sample their calamari,
and afterwards, stroll along the seafront for an ice-cream and take it down the pier.
The perfect combo!

Of course, great food doesn't begin and end here. There's lots more to be explored
in Howth, both online and on foot.