Please note Airlink Express Stops that are currently not being served
Read More

50% off Ghostbus Kids Tours in January. Offer Ends Soon!
Read More

Kunstmusea en galerieën in Dublin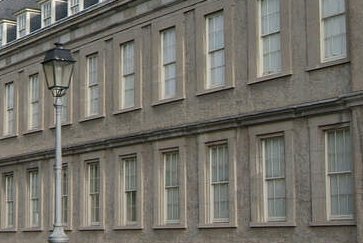 Iers museum voor moderne kunst
Dit is absoluut een must als je een liefhebber bent van kunst en het onconventionele. Niet alle mensen begrijpen de moderne kunst, maar je hoeft het niet helemaal te laten waarderen. Het museum heeft een grote collectie hedendaagse kunst met meer dan 3500 stukken die bijzondere nadruk legt op de periode van 1940.
Dus als je een fan bent van de kunstgeschiedenis, dan is IMMA het ideale dagje uit voor jou! En het is gratis!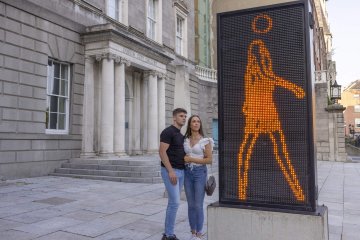 Dublin City Gallery
Deze galerij richt zich op moderne en hedendaagse kunst. De originele collectie moderne kunst van de galerij werd in 1908 gepresenteerd door Sir Hugh Lane en is de afgelopen eeuw uitgebreid door opmerkelijke nalaten. Nogmaals, deze galerij is gratis.
Kinderen, leerkrachten, gezinnen en volwassenen kunnen deelnemen aan innovatief en aangenaam leren over zowel het gebouw als de adembenemende kunst.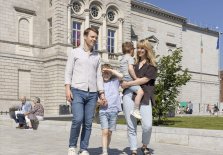 National Art Gallery
De National Art Gallery is een dag vol jam en beter nog is het gratis! Er is zoveel te doen, of je nu schilder of waarnemer bent, lessen voor het etsen van je schets, beschermingsschema's en programma's voor tieners, workshops voor je kinderen en zelfs yoga!
De National Art Gallery huisvest het hele jaar door enkele van 's werelds beste kunstwerken, waarom bezoekt u de galerie niet zelf en ziet u prachtige kunstwerken.