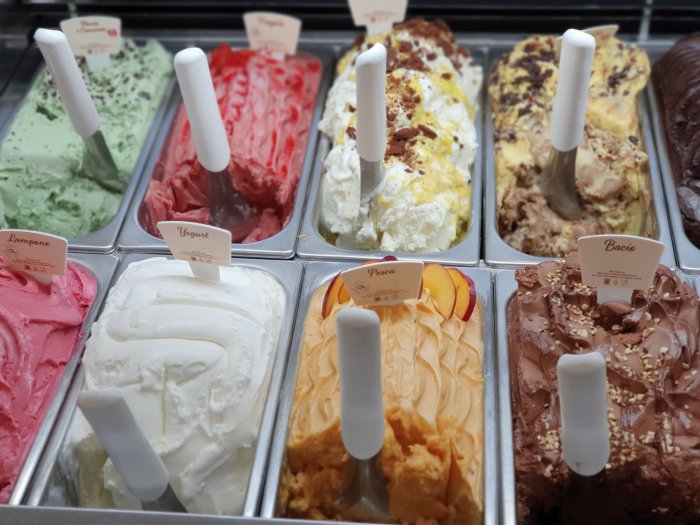 Murphy's Ice Cream
One of our favourite spots in Dublin! The ice cream on offer in Murphy's is free from colourings and flavourings. Milk from the Kerry cow is used to make the ice cream - the breed is one of the oldest surviving in the world. There are 16 flavours to choose from - 12 regular plus four special flavours - you simply must check out the sea salt flavour, it's unreal!
Wicklow Street - Hop off at DoDublin stop on College Green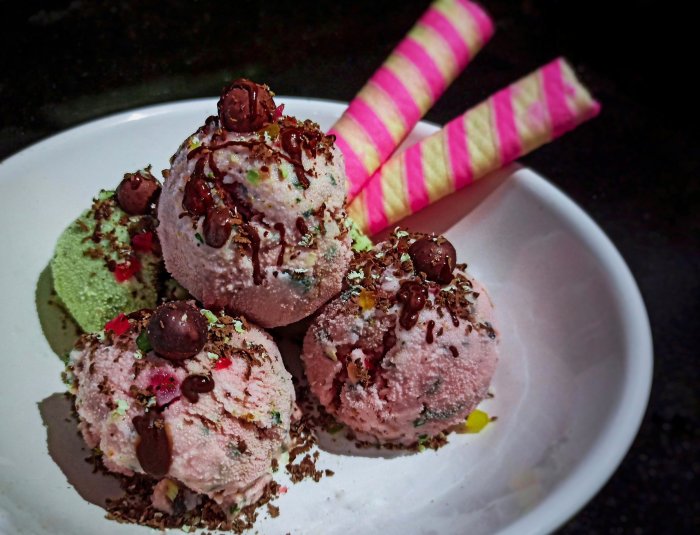 Scoop Dessert Parlour
Originally based in Ranelagh, this cool spot serves crêpes and shakes as well as craft coffees but it's the deadly ice-cream we want to hear about. Scoop serve up traditional flavours like pistachio and vanilla as well as modern ice cream phenomenon's like Oreo and Kinder Bueno, all of which are absolutely delicious. Did we mention they do ice-cream sandwiches as well?
Aungier Street - close to DoDublin Tour Stop on St. Stephen's Green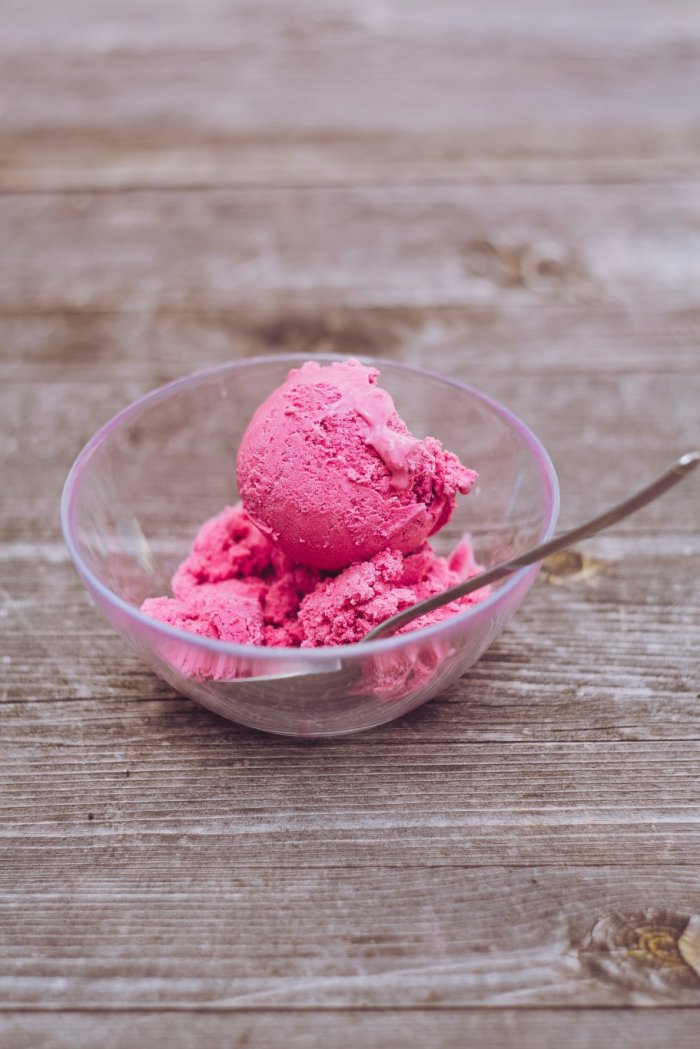 Cloud Nine
Relatively new on the Dublin ice-cream scene is Cloud Nine located right in the heart of the city in Temple Bar. They open late to cater for any crowds that may be in around the popular Temple Bar area. Here you'll find creations like delicious bubble waffles, their oreo supreme sundae with strawberry and of course delicious ice-cream, we've heard that they've even managed to create a lovely gin infused flavour!
Temple Bar – close to DoDublin Tour Stop on Dame Street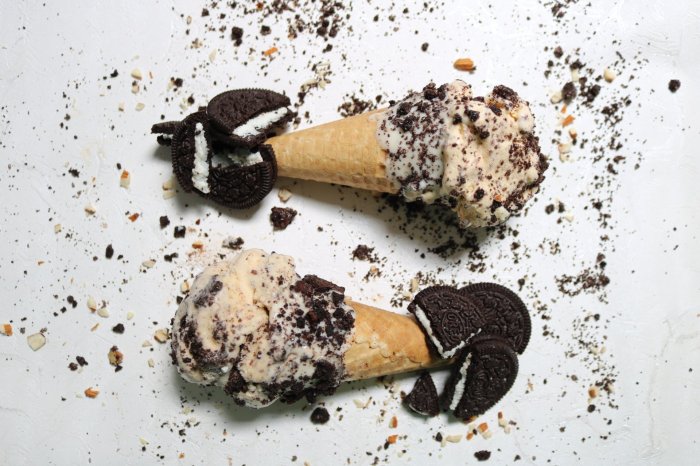 Gino's Gelato
Waffles, crêpes, milkshakes, coffees and of course superb ice-cream, what's not to love about Gino's Gelato? The ice-cream is made fresh on the premises each and every day using natural ingredients. Check out classic Gino's flavours like Gino's Kinda Bueno, Gino's Rocher and Gino's Cookies or try out their more recent additions like Lemon Pie, Limoncello and Strawberry Sorbet. Gino's always gets a big thumbs up from the DoDublin Team. You can even sit in at their George's Street location!
George's Street – close to DoDublin Tour Stop on Dame Street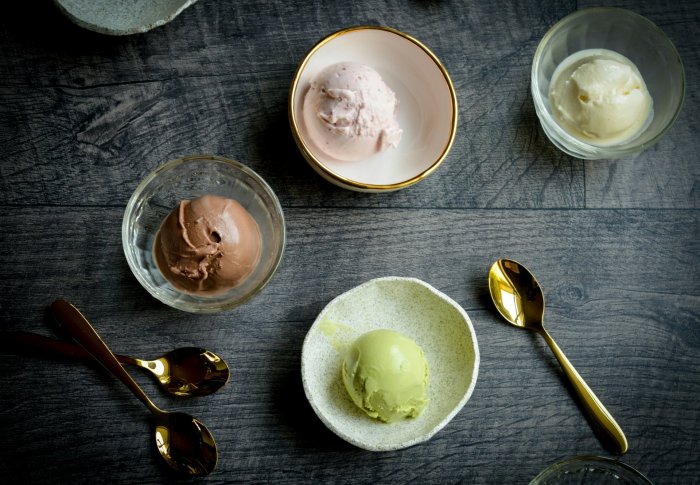 Sun Bear Gelato
An almost hidden gem right in the heart of Dublin 2. Sun Bear offer customers a multitude of flavours to choose from. We recommend checking out the rum and raisin or the hazelnut ice cream, they're both amazing as is the wildberry sorbet. This is the perfect place to get an ice cream to go so you can hang out in nearby St Stephens Green.
Dawson Street – close to DoDublin Tour on St. Stephen's Green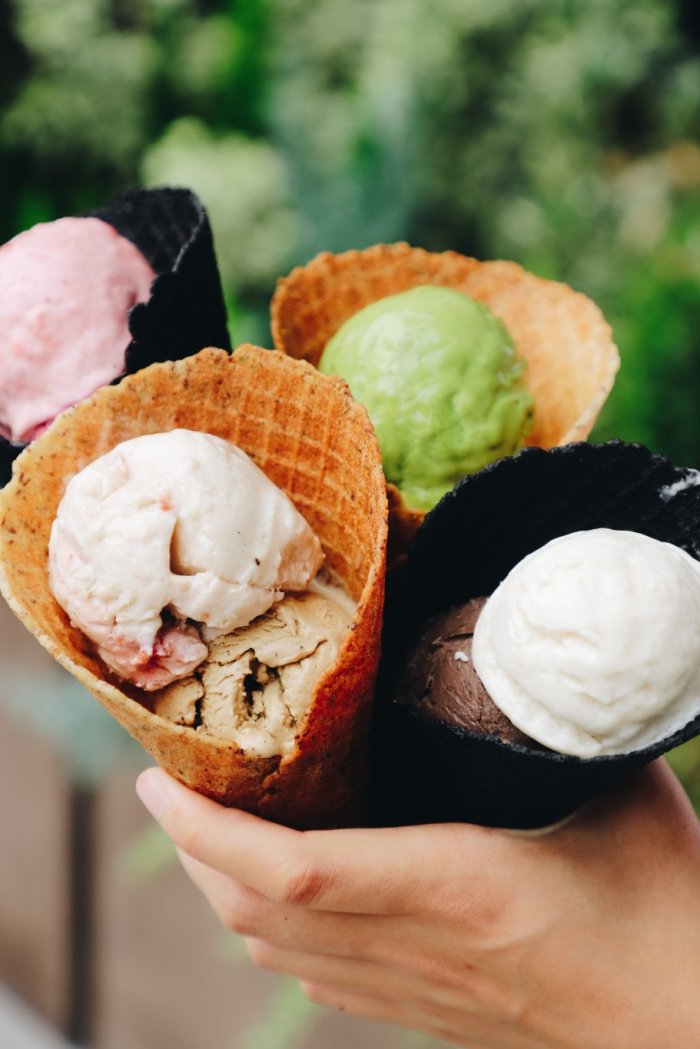 Teddy's Ice Cream
A Dublin institution, Teddy's have been serving up ice-cream delight since the 1950's! You will not find a better 99* in all of County Dublin than the one found at Teddy's, it is basically perfect. At some stage, summer for most Dubliners will involve a stroll down Dun Laoghaire Pier combined with a strategic stop off at Teddy's. Head out to Dun Laoghaire with your DoDublin Card, word of warning though you better expect delicious if you do wind up at Teddy's!.. Teddy's now have a second location, in Dublin City Centre on South Anne St. just a couple of minutes from DoDublin Tour Stop 12 on St. Stephen's Green!
Dun Laoghaire – Dublin Bus routes 7 and 46a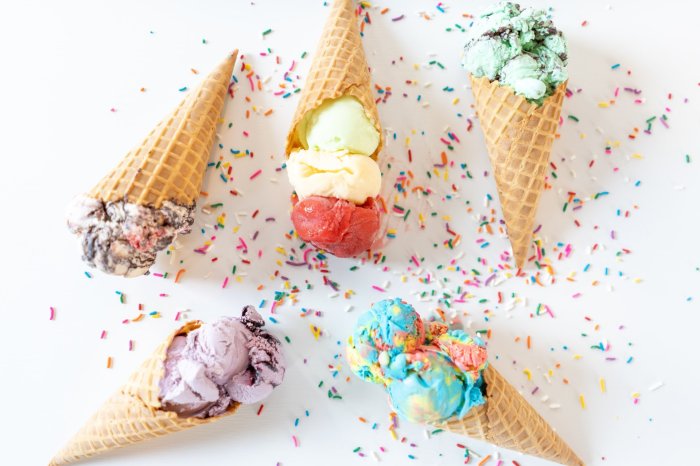 Scrumdiddly's
With two Dublin locations this innovative ice cream shop serves both North and South Dublin. If you've ever pictured the ice-cream of your dreams then you can more than likely find it at Scrumdiddly's. You'll be amazed at the amount of selection you have at this brilliant store, there are over 2,400 simply delicious combinations you can make for your 'scrummy tub'. We recommend their oreo extreme or the mouth-watering rocky road. Hop on a Dublin Bus and head out to Dun Laoghaire to sample Scrumdiddly's at its South Dublin store.
Dun Laoghaire – Dublin Bus routes 7 and 46a
The sun is shining and there isn't a cloud to be seen in the sky but.... there's just one thing missing! Make the most of the day by sampling some of the best ice cream to be found in Dublin City, check out our top tips.
Join our Hop-on Hop-off tour and ask your DoDublin guide about their favourite ice cream in the city, they love a scoop or two!
*99 Ice Cream - is an ice cream cone with a flake inserted into it, usually the ice cream is vanilla.