Experience Irish Whiskey - Classic Selection Tasting
The Classic Selection Tasting tour will give you the chance to experience six samples of Irish Whiskey with a fully guided tasting.
What can I expect
Irish Whiskey cocktail on arrival
Fully guided tasting
Traditional Irish pub experience.
Six 20ml whiskey tasters.
Classic Selection Whiskey Tasting
Join Experience Irish Whiskey on this whiskey tasting tour of some delicious samples.
On arrival you will receive a whiskey cocktail that has Jameson, Ginger and Lime in it.
You will get a full traditional pub experience as you will be in Swan's pub.
This is a fully guided whiskey tasting with your host.
The six 20ml whiskey tasters:
POWERS Three Swallow
Glendalough Double Barrel
Slane Triple Cask
Bushmills 10 Year
Green Spot
Teeling Small Batch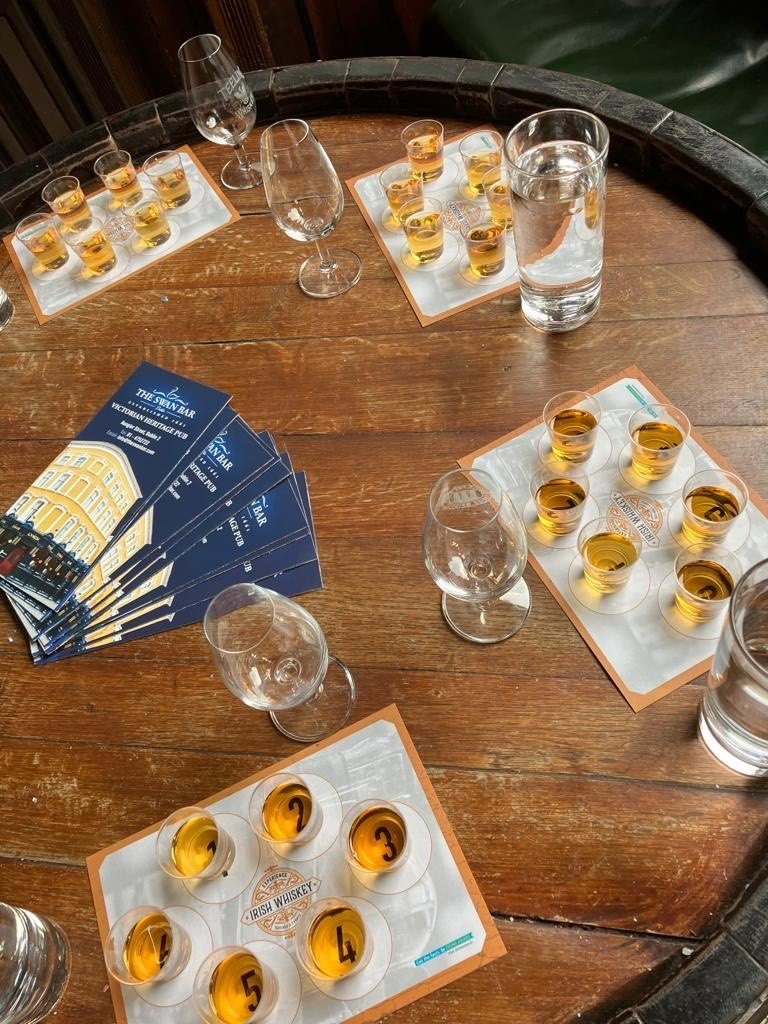 Duration - 2 Hours
Minimum 2 people
Whiskey cocktail on arrival
Six whiskey tastings
Fully guided tasting