Kilmainham Gaol Museum - Plan Your Visit
What can I expect
Get an insight into what life was like under lock and key at this famous prison!
Visit the Catholic chapel inside the prison, where a leader of the Easter Rising married his fiancée hours before execution.
Discover over 200 years of history at Kilmainham Gaol
Learn how the prison played a key role in definitive events in Ireland's history.
A Dublin Attraction like no other - Kilmainham Gaol
Located just a short distance from Dublin City, Kilmainham Gaol offers visitors an up-close look back through defining moments in Ireland's history.
The history of modern Ireland is all around the walls of Kilmainham. Political prisoners were kept in the prison (and sometimes executed, too) from the 1798 Rebellion to the Irish Civil War of 1922-23. The prison also housed thousands of ordinary people from all over Ireland, jailed for all sorts of crimes and waiting to be transported to Australia.
The prison is divided into two wings. The older one, the West Wing, survives in its original state. This was home to political prisoners and the poorest criminals – often jailed for stealing food during the Famine.
The East Wing is light-filled and airy by comparison – but by no means luxurious. Its metal walkways and clanging cell doors are a classic jail set-up where guards can watch inmates at all time.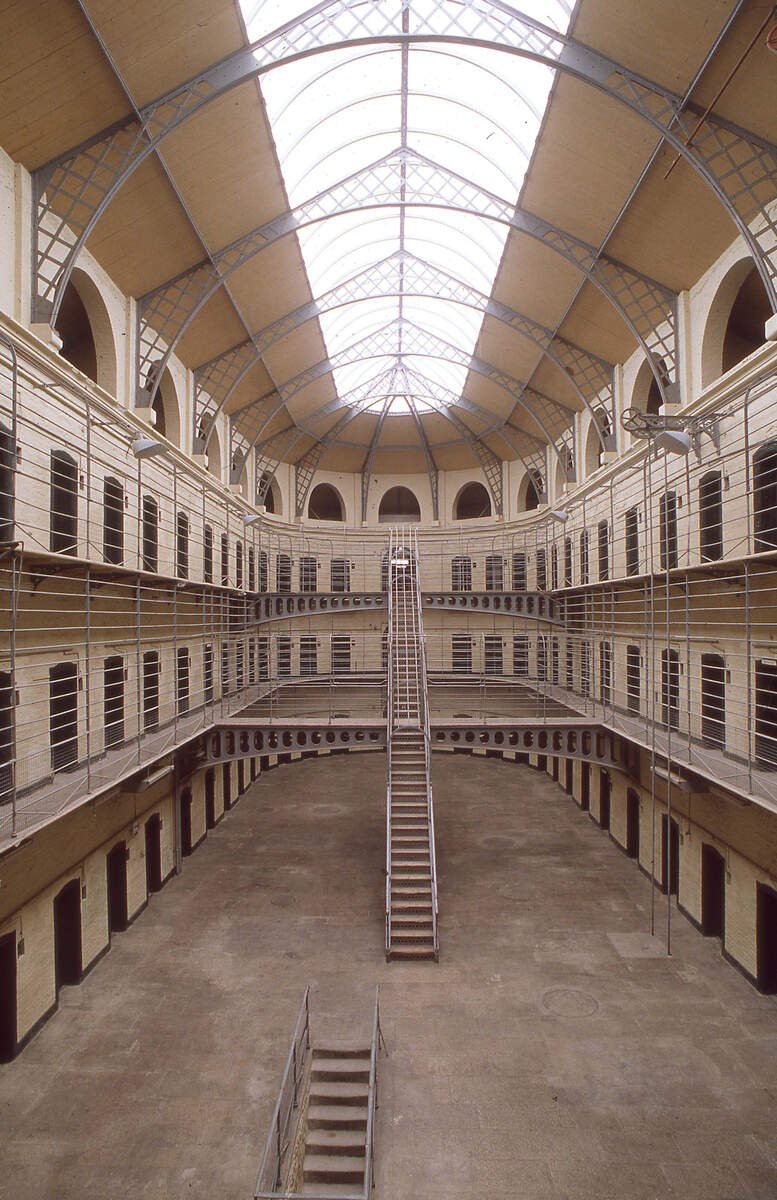 Guided Tour at Kilmainham Gaol
The guided tours at Kilmainham Gaol offer a panoramic insight into some of the most defining and inspirational events of modern Irish history. Leaders of the rebellions of 1798, 1803, 1848, 1867 and 1916 were detained and sometimes executed here. The Gaol also played a role during the harsh Famine times.
Your guided tour is approximately 1-hour, and this includes the exhibition. Pre-booking online is essential. You don't need to print out tickets, just retain your Order number.
Tickets for Kilmainham Gaol Tours
You can buy tour tickets from the Kilmainham Gaol Museum website.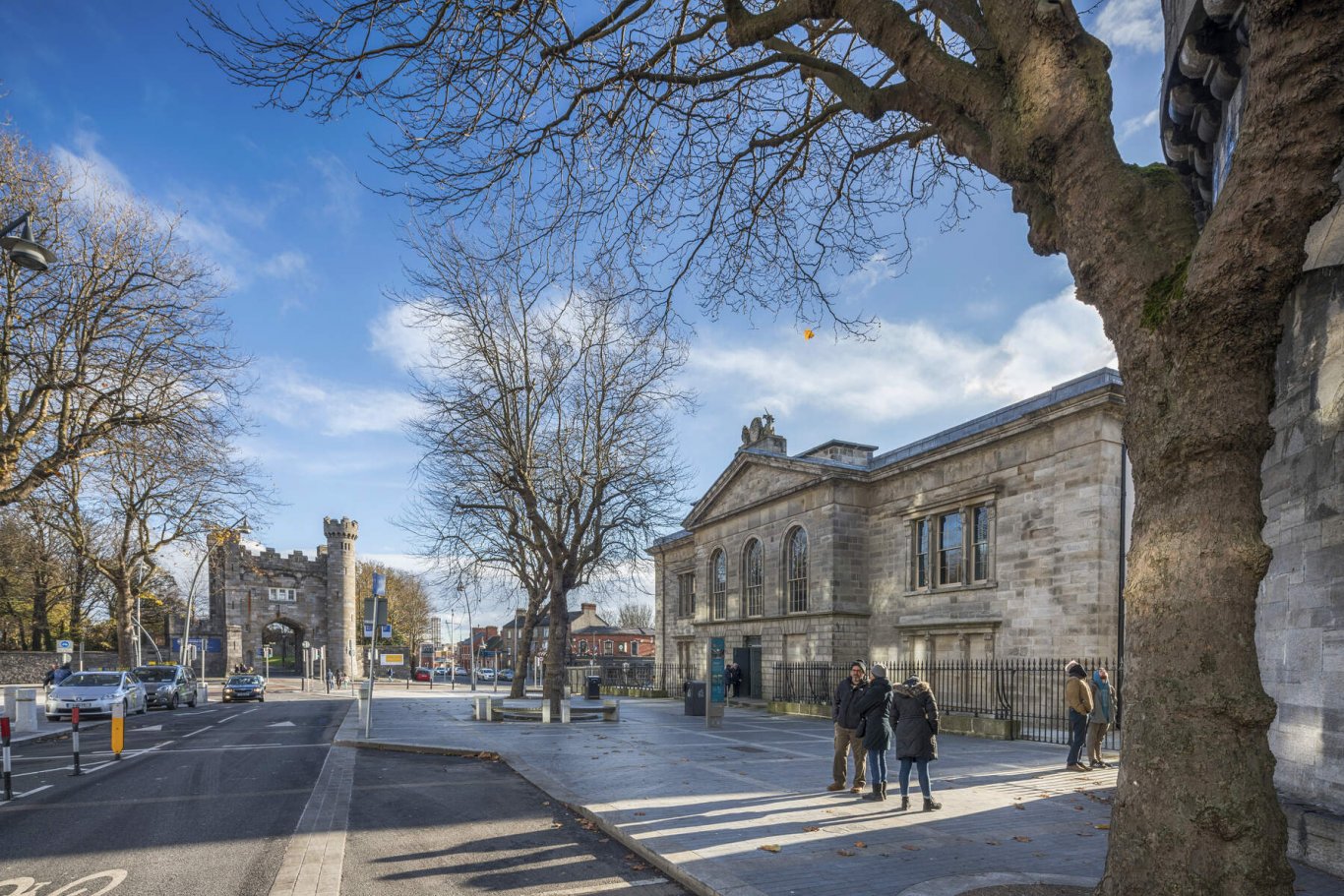 Kilmainham Gaol in FIlm
Movies such as The Quare Fellow (1962), The Italian Job (1969), and The Last Remake of Beau Geste (1977) were all partially filmed at the Gaol. They also received huge popular support from tradesmen, having as many as 200 working pro bono on the site at evenings and weekends during the 1960s.
Kilmainham Gaol has also continued to feature prominently as a film location, with movies such as In The Name of the Father (1993), Michael Collins (1996), The Escapist (2008), and the recent Rebellion drama by RTÉ all shot within the building.
Getting to Kilmainham Gaol
Kilmainham Gaol Museum is located 3.5km from Dublin City.
Hop-On Hop-Off Tour: The Dublin Hop-On Hop-Off Tour has a stop outside Kilmainham Gaol. Buy your ticket here.
Bus: Dublin Bus Routes 69 & 79 from Aston Quay, or Routes 13 & 40 from O'Connell St or Dame St. Visit the Dublin Bus website for details.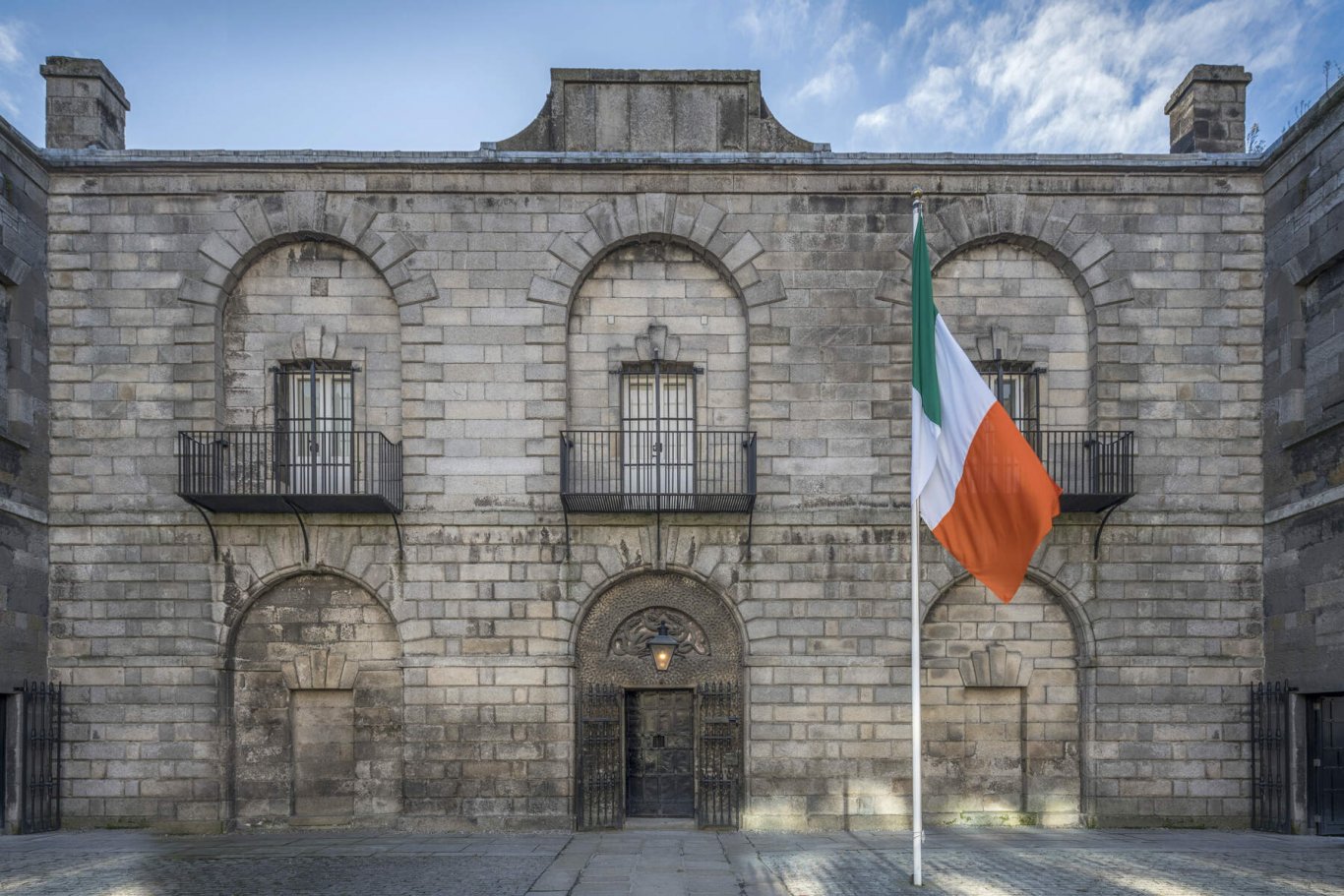 Closeby attractions include the Guinness Storehouse - Ireland's most popular visitor attraction, and Pearse Lyons Distillery.