Hop on Hop off Tour and Airlink Express services are suspended until further notice due to Covid19
Read More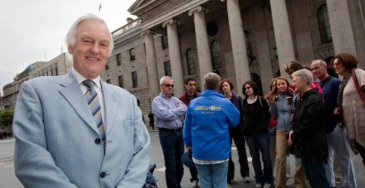 Dublin Highlights & Hidden Corners Walking Tour
Perfect for a first-time visit to Dublin City! Discover Dublin's main sites and its origins on the most comprehensive tour of Dublin City, brought to you by Dublin's best walking tour company.
Dublin Highlights & Hidden Corners Walking Tour
From €Free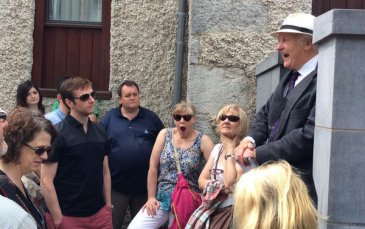 The Best of Dublin Walking Tour
Unlock secrets of south-city Dublin and discover the stories behind the stunning architecture, as well as the iconic events that have shaped Dublinright back to Viking & medieval times.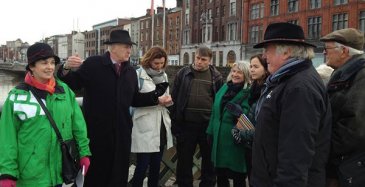 Das Beste Von Dublin Walking Tour
Perfect for German speaking visitors to Dublin City! Discover the best of Dublin with Ireland's Number 1 walking tour company and learn about Dublin's cultural and historical past.
Dublin Walking Tours
One of the best things about a walking tour is the opportunity to do just more than scratch the surface of a city. Book a Dublin walking tour and get a local's perspective of Dubin on a guided walking tour. Explore iconic sites. famous attractions, and learn the stories and highlights of Dublin's historic past.
DoDublin Tours have teamed up with Pat Liddy Walking Tour, Dublin's best walking tour company, to offer three of the city's most popular tours. Journey through the city's winding streets and the capital's alleyways, and uncover the histories and hidden secrets of Dublin.
Great Value Walking Tour
Pat Liddy's walking tours offer great value. A walking tour is one of the best things to do in Dublin to get your bearings, and with small guided tours by professional guides guaranteed, the Pat Liddy Walking Tour is the best value walking tour in Dublin, with kids going free on walking tours.
For a selection of Dublin's most comprehensive and best walking tours, check out some of the tours on this page.