Dublin Highlights & Hidden Corners Walking Tour
The Dublin Highlights & Hidden Corners walking tour offers a fantastic introduction and overview of all that Dublin has to offer. Rated as one of the top Dublin walking tours, you will visit iconic Dublin sites and attractions, you will be brought through the city by Ireland's best walking tour guides.
What can I expect
Enjoy a 120 minute comprehensive tour passing by some of the most interesting sights in Dublin
Perfect introduction to first-time visitors in Dublin
Learn from experienced tour guides
See sites such as Dublin Castle, General Post Office, and Christ Church Cathedral
Free map illustrated by Pat Liddy
Prefer a private walking tour? Email us for a quotation.
Also available from Pat Liddy
Walking Tour of Dublin
Your tour guide will have an unmatched knowledge of the sites you will see, and bring you to some of Dublin's hidden secrets too.
Unlock Dublin City's Best Attractions
Your tour begins on Dublin's O'Connell Street and will finish close to Trinity College. Among the sites which you will visit and learn about will be the General Post Office and its role as a focal point in key events in Ireland's history. You will visit Dublin Castle and Christ Church Cathedral - two of the city's most stunning structures.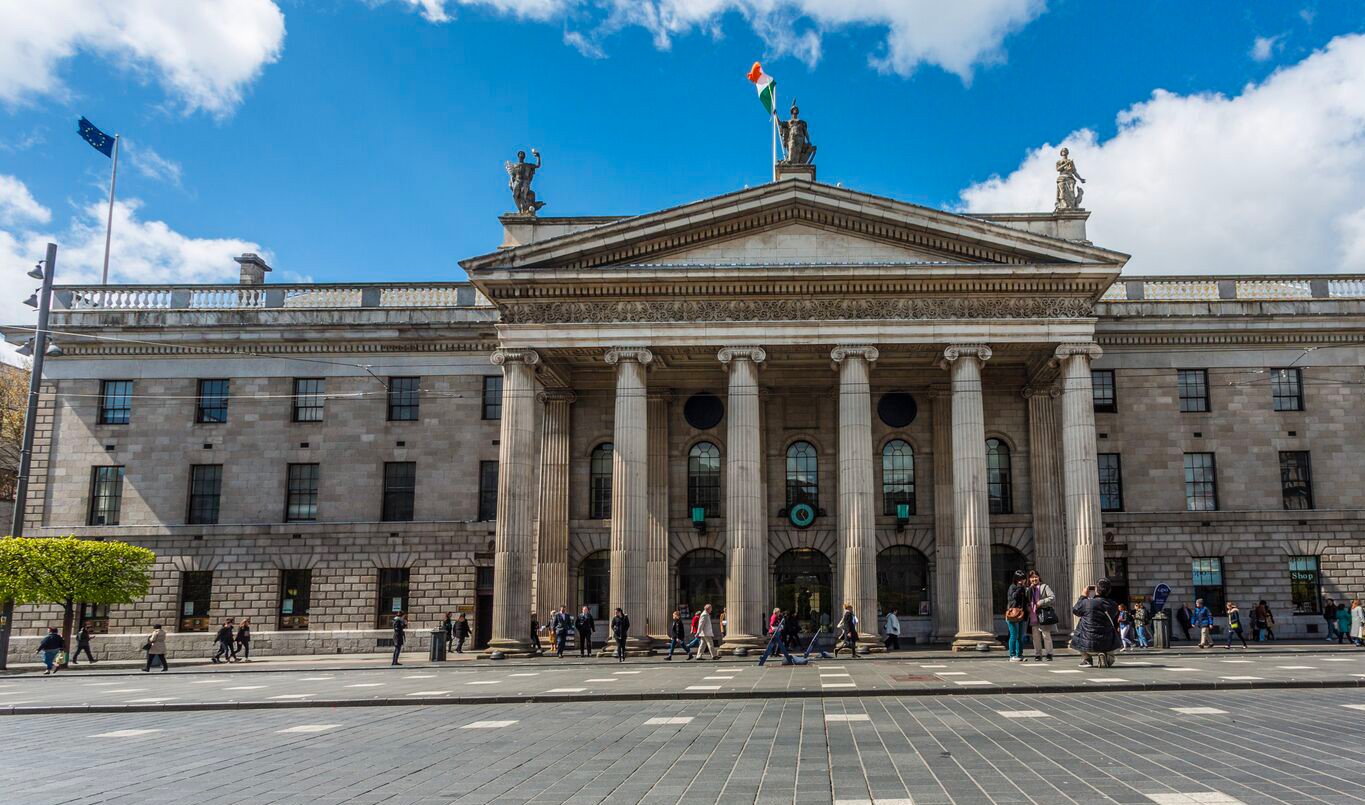 Hidden Gems of Dublin City
You will discover the city's hidden gems on your tour - uncovering stories and fascinating history of the capital. Find Dublin's first cinema, the church that's not a church, a former Lisbon tram now serving as a café, and find out exactly where there is a river running underneath Dublin's streets.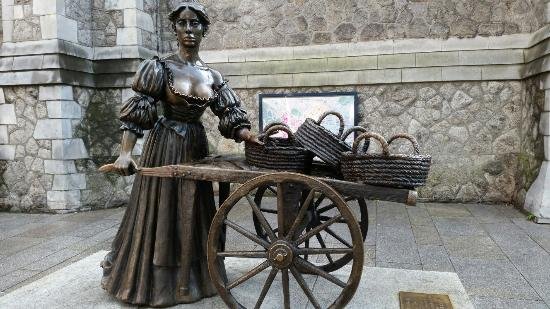 HOW DO I GET THERE?
Dublin Highlights & Hidden Corners Walking Tour begins O'Connell Street, just outside the Dublin Bus Head Office, which is a short walk from Dublin's iconic Spire.
Walk: From Trinity College Dublin, the walking tour's starting point is 750metres away. This is a 9 minute walk approx. (On the way, we suggest stopping taking time to enjoy crossing the O'Connell Bridge - a fun fact is that it is wider than its length!)
Bus: Many Dublin Bus Routes will travel through or close to O'Connell Street.
Luas: There is a Luas stop on O'Connell Street.
Buy Pat Liddy: Dublin Highlights & Hidden Corners Walking Tour Tickets
Meeting Point: 59 Upper O'Connell Street, Dublin 1, (Outside the Dublin Bus Office).
Please arrive 10 minutes before the tour starts. (Tour departs at 11am)
Note: If you are more than 5 minutes late or miss the group, you won't be able to join the tour. However, a tour at a different time or on a different day (subject to availability) will be arranged.