Dublin Hop-on Hop-off Tours:
Big Bus and DoDublin
Dublin's top Hop-on Hop-off Bus tours; Big Bus and DoDublin Tours
Today there's simply too much to see and visit in Dublin city by foot, but thankfully there are fantastic sightseeing tour options that will bring you to all of the city's major attractions. Here we'll provide information on the city's two leading hop-on hop-off companies: DoDublin and Big Bus Tours.
About Dublin...
Dublin is a city with much to see and do for visitors. It's a place with an impressive historical and cultural heritage and this alone brings millions of visitors to visit Ireland's capital city, but over the last 20 years Dublin has also transformed itself as a major tourist destination thanks to the many world class attractions, restaurants, cafés and hotels that have been emerged as Ireland's economy has grown in strength.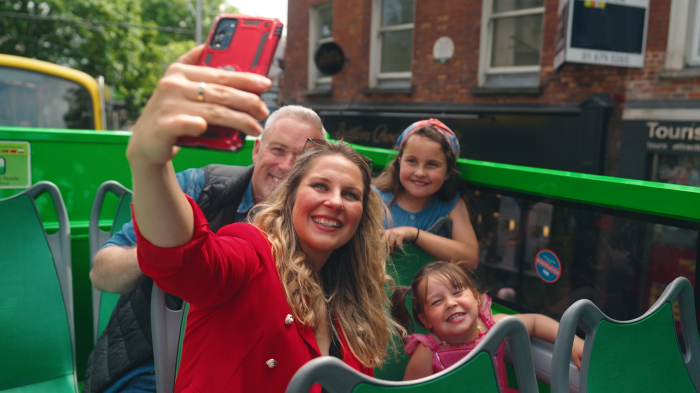 Buy 24 Hour Tickets
DoDublin tours are operating since 1988. Discover all of Dublin's Top Tourist Attractions on a City Tour with a Difference! Kids Go Free and 25 Stops all around Dublin city. Book Your Tour Now!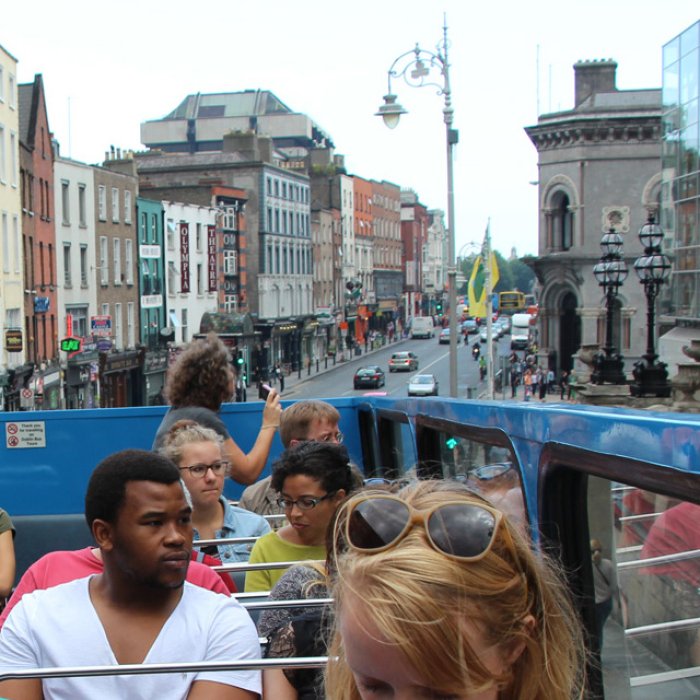 Buy 48 Hour Tickets
Double the fun with a 48 hour hop-on hop-off tour of Dublin. Includes Free entry into the Little Museum of Dublin. 2 Day ticket offers excellent value for money!
Comparing Big Bus and DoDublin Tours:
Big Bus and DoDublin bus provide similar services. Great facilities provided by both compaines include;
Both operate 7 days a week
Both tours depart from O'Connell Street (Dublin's main Street, located just off the River Liffey)
Tour routes for both services are similar and both take in all of Dublin's top attractions including Guinness Storehouse, EPIC the Irish Emigration Museum and Trinity College, Book of Kells (among many others!)
Kids go free on both Big Bus and DoDublin Tours
Both services provide live as well as multi-lingual commentary
Both offer a free walking tour with their hop-on hop-off tour tickets, although DoDublin also provide Free entry into the Little Museum of Dublin.
Both Big Bus Tours and DoDublin provide free WiFi on board their buses.
Some Background Information...
Big Bus are a well-known brand around the world, with their distinctive maroon and tan coloured open-top buses they operate hop-on hop-off tours in countries including England, Australia and the United States of America. Big Bus Tours commenced their Dublin tour in 2018.
DoDublin's operate the Green open top buses in Dublin and are a part of Dublin's public bus service; Dublin Bus. The DoDublin guides are all Dublin Bus drivers and the tour has been operating (exclusively in Dublin) since 1988.
About the Tour Guides...
DoDublin's tour guides are known the world over for their wit and entertaining tour,, as well as their encyclopaedic knowledge of Dublin town. Having the "gift of the gab" is a prerequisite to becoming a DoDublin guide! which is why DoDublin have more 5 Star reviews on Tripadvisor than any hop-on hop-off tour in Europe. in the words of one reviewer
"Martin was incredible. He was extremely warm and friendly, his tour was brilliant" Tripadvisor Jan 2023
While Big Bus may not yet have acquired the same reputation as DoDublin, their guides are always friendly and accommodating and certainly know how to bring a smile to your face.
And so in Conclusion...
It is fair to say that Dublin is very well served by both the Big Bus Tours and DoDublin city sightseeing tour. Both offer exceptional value and provide quality tours befitting the beautiful and captivating city of Dublin. Why not book a tour today and discover the best of Dublin.