1916 Rebellion Walking Tour
Lorcan Collins has been delighting visitors to Dublin on his 1916 Rebellion walking tour for over 25 years. Lorcan is one of Ireland's foremost historians on the events of the 1916 Rising which erupted in Dublin (and across Ireland) in 1916, and which ultimately led to Ireland achieving it's independence from Great Britain a few years later.
What can I expect
Walking Tour with published author & historian Lorcan Collins
Educational Historical Tour based on the Famous 1916 Rising
The Original 1916 Tour, Running for over 25 Years
Thoroughly Entertaining and Great fun too!
You'll learn the story of how a small band of Irish patriots declared Ireland's independence to the world in Easter 1916. This led to one of the bloodiest confrontations with the British forces that Dublin had ever seen. After a week of intense fighting the rebellion was quashed and the rebellion leaders were captured and executed in Kilmainham Gaol in Dublin city.
It was the execution of these men that inspired others towards the Irish War of Independence where Michael Collins and the IRA battled against the British for Ireland's freedom, but once they had achieved this goal internal divisions lead to the Civil War in 1922.
The 1916 Rebellion Walking tour take you to visit the very sites of the most famous battles in the 1916 Easter Rising as Lorcan Collins explains and illustrates the key events of these turbulent times.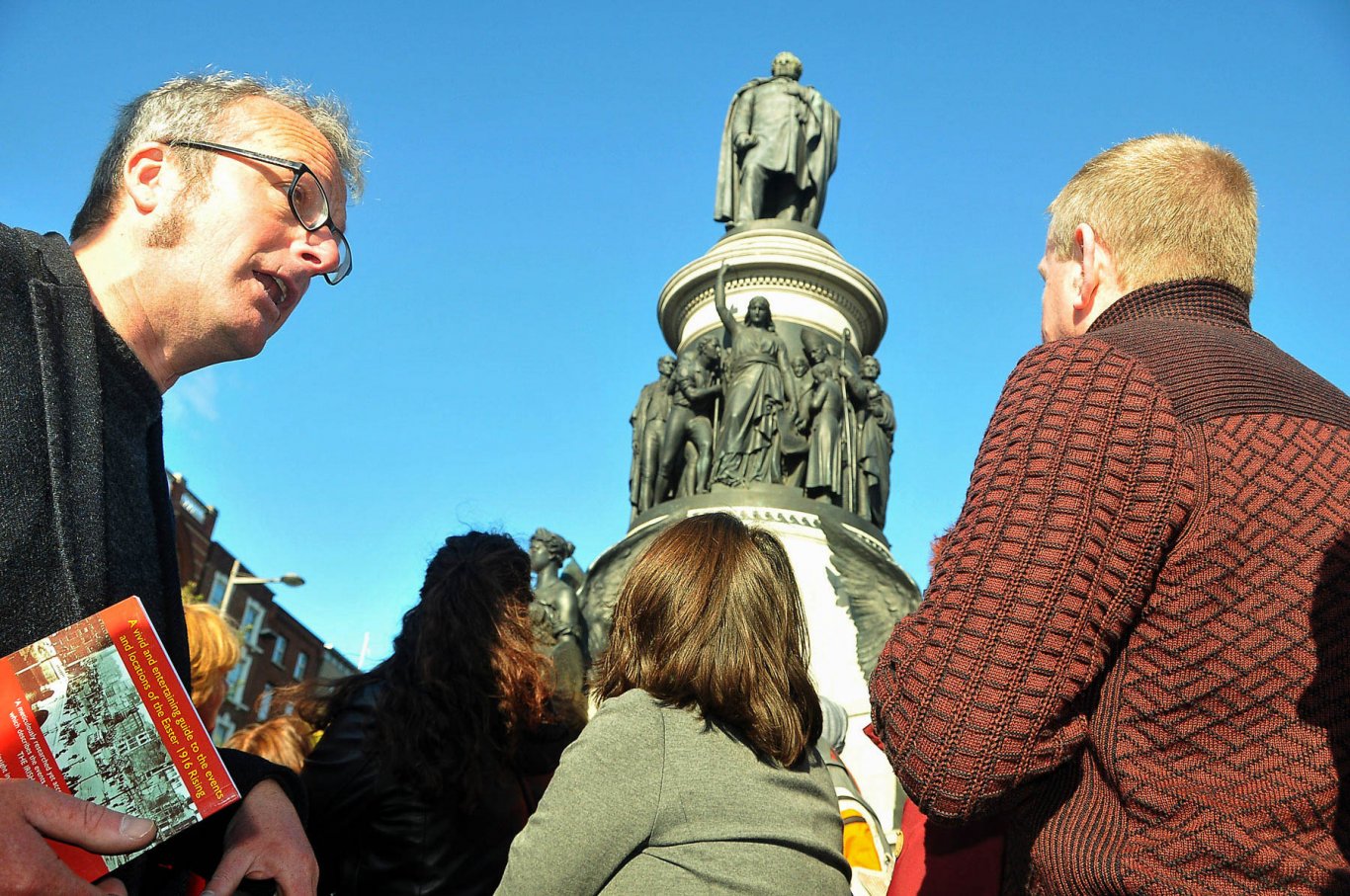 Lorcan's love and passion for the history of Ireland is as inspiring as it is entertaining. This is a walking tour not to be missed. Lorcan also hosts the Revolutionary Ireland Podcast which provides more history and information on Ireland's revolutionary past.
Buy 1916 Rebellion Tour Tickets
Meeting Point: The International Bar, 23 Wicklow Street, Dublin 2.
Duration: Approximately 2 hours
Monday to Saturday - 11.30am / Sunday - 1pm