What can I expect
An Evening Bus Tour with a Difference!
Dublin's Haunted-House on Wheels.
A Terrifying and Exciting Guided Tour of the Dark Side of Dublin
With 2 professional Actors.
Learn Tales of the Black Plague and Horrors of Dublin's Past
Free Walking Tour (worth €19)
Jump on the Gravedigger tour and be transported back 600 years in time
Take a trip through Dublin's dark and wretched past on the city's most chilling haunted bus. The story begins at Trinity College where an Augustine Priory was situated 600 years ago. Other spooky stops along the tour include Kilmainham Goal, Prospect Square and St. Audeons also known as Hell.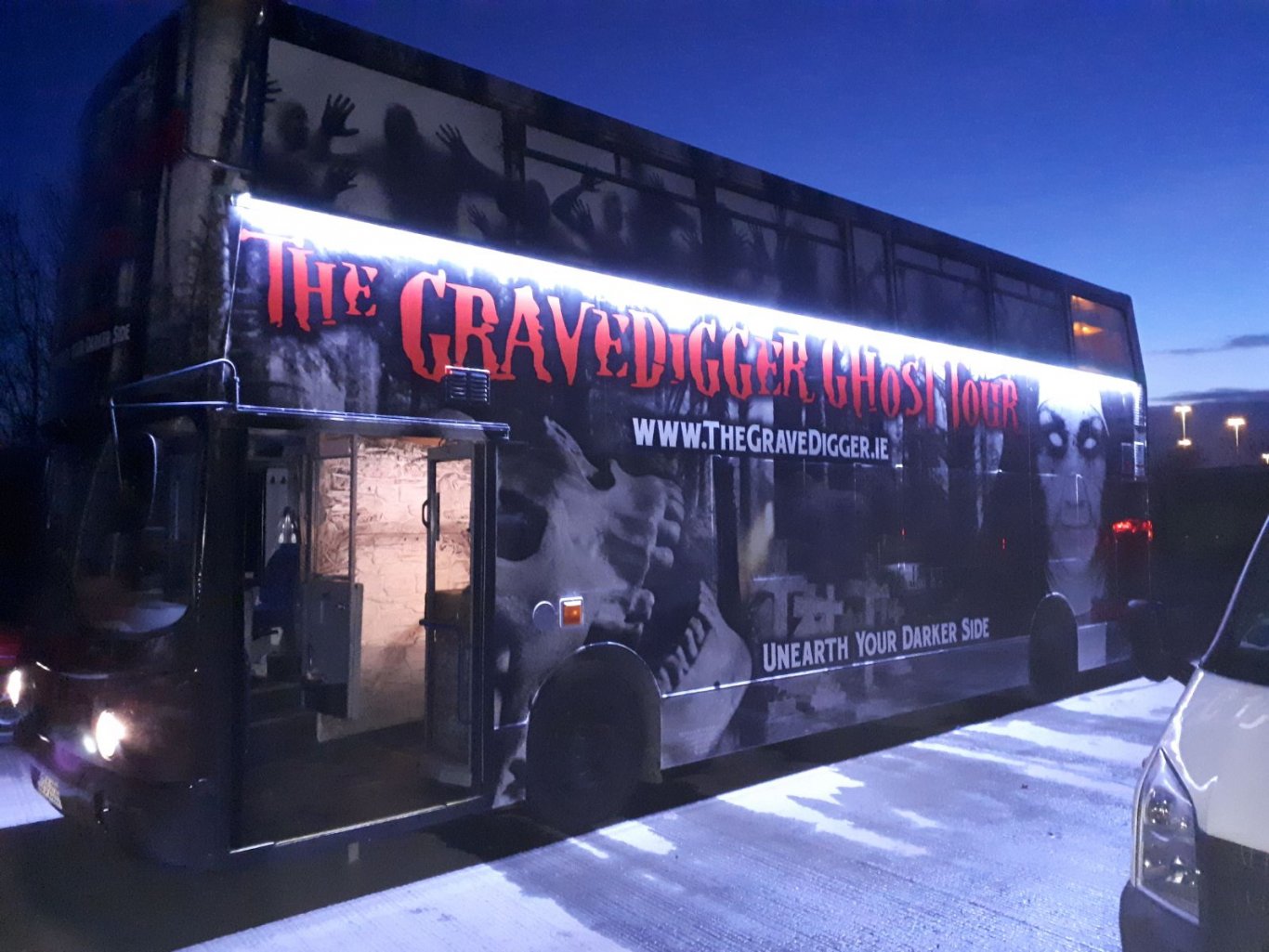 Guests on the Gravedigger Tour enjoy two hours of intrigue, laughs and scares, as the Gravedigger storytellers expertly portray the horrors of Dublin's darkest days. There's plenty of audience participation for those who wish to get involved (though not a requirement) as the terrifying Gravedigger tour bus, a specially designed house of horrors on wheels whisks you around Dublin to help take in all the most important locations.
Included in the price of your ticket is a free Haunted History Walking Tour of Dublin (normal cost is €19).
The tour passes by some of Dublin's top historical attractions such as Christ Church Cathedral, Dublin Castle, Croppies and St Michans which play a vital part in the tour along with other secret twists and turns!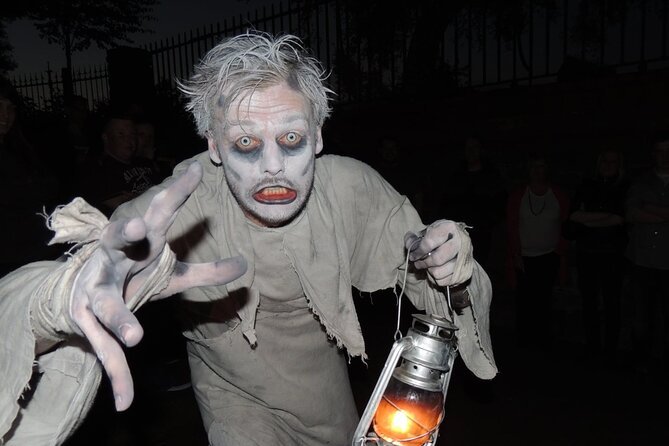 Join the fantastic tour guides as well as ghosts of Dublin's past to learn the spine-tingling, harrowing and sometimes hilarious events that are embedded into Dublin's past. Expect the unexpected on board the world famous haunted house on wheels.
You May Also Like...
If you're a fan of all things supernatural - we hear Malahide Castle might be haunted! Make sure to keep your eyes peeled when you visit.
Buy Gravedigger Tour Tickets