Walking Tours Dublin - The Green Mile Walking Tour
What can I expect
Visit six of Dublin's favourite cultural attractions and save 40% with the DoDublin Days Out Card!
Walking Tour of St. Stephen's Green
Fascinating insight into St. Stephen's Green's involvement in key Irish events
Relive key moments in Irish history from the very location of significant events
Discover the influence St. Stephen's Green has had on Irish literary greats
Walking Tour of St. Stephen's Green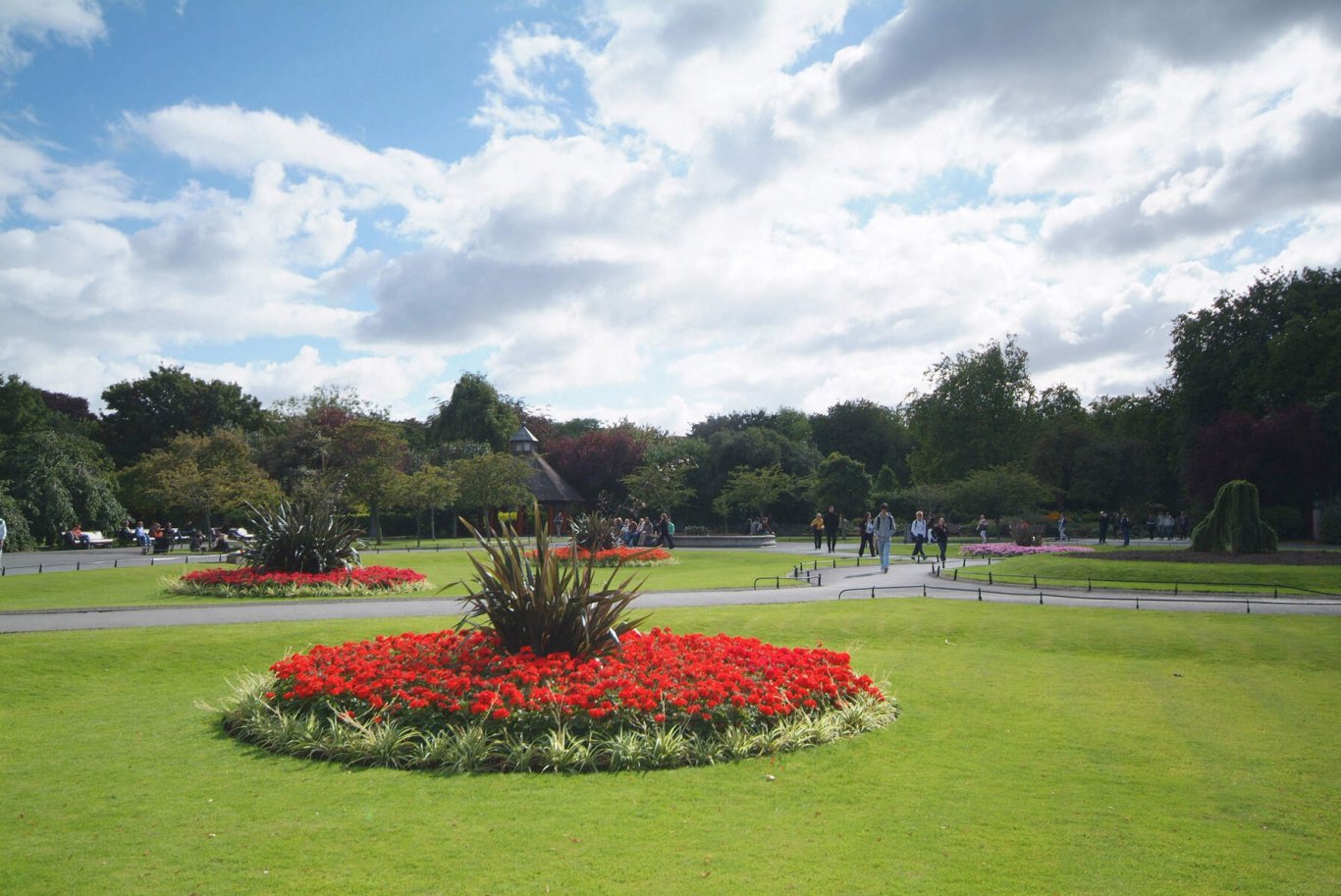 Brought to you by the Little Museum of Dublin, the Green Mile Walking Tour is a walking tour not to be missed – Uncover the stories of Dublin's favourite city park and the central role it has played in Ireland's history. You will also hear fascinating facts about Dublin's literary giants – novelists and poets, and how St. Stephen's Green inspired them with their most amazing works.
St. Stephen's Green
Every year 8.1 million people walk through St Stephen's Green. Its central city location beside shops, restaurants, and offices make it a popular park for Dubliner's in their daily lives. Easy to admire the beauty of the park, it's fascinating to think of the key role that St. Stephen's Green has played in Irish history. For example, James Joyce studied on the Green and the Irish Constitution was drafted at the Shelbourne Hotel. The beautiful city square is home to waterfowl – and you will hear how fighting during the 1916 Rising was stopped daily so that the Park Keeper could feed the St. Stephen's Green ducks. This handsome square has long served as a backdrop for public and private drama, as well as the setting for many great love stories.
Green Mile Walking Tour Tickets
Capacity is strictly limited and the tours often sell out. To avoid disappointment, book your tickets now. This excellent walking tour of St Stephen's Green begins in the museum at 3.30pm everyday, with additional tours every weekend on Saturday and Sunday.