Olé Irlanda Tours - Belfast, Giants Causeway Day Tour in Spanish
Take a day tour with Olé Irlanda Tours to the north of Ireland where you will visit popular attractions including Dunluce Castle, Giant's Causeway and Belfast city centre. This is a fully guided day tour and it is all in Spanish.
What can I expect
Day tour from Dublin to Northern Ireland
Tour is completely in Spanish
Visit Dunlcue Castle and Giant's Causeway
Travel into Belfast and see the famous political mural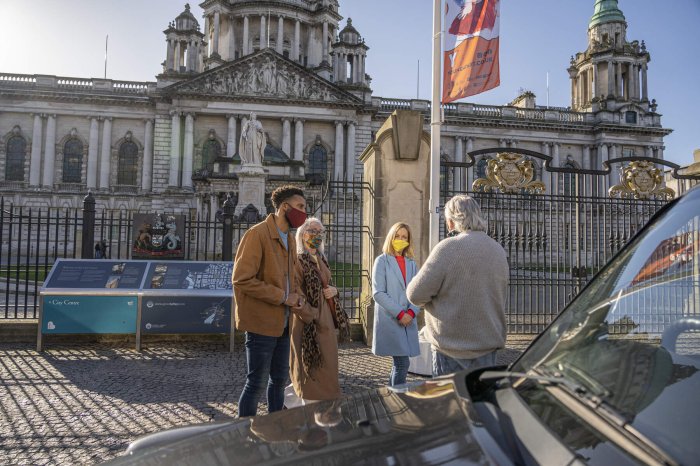 Day Tour in Spanish - Belfast, Giant's Causeway and Dunluce Castle
Depart from the Custom House in Dublin at 08:00 at head for the first stop which will be Dunluce Castle.

Dunluce Castle is located on a cliff overlooking the Atlantic ocean with spectacular views in all directions.

When you arrive you'll learn all about Dunluce Castle including stories of bloody assaults and shipwrecks including the shipwreck of a Spanish Navy galleon.

From here you will travel to the amazing Giant's Causeway which is a UNESCO World Heritage Site.

You'll see this incredible geological structure that's made up of thousand's of hexagonal stones and symmetrical columns and also learn the legendary story of the giant who's said to have constructed the causeway

There'll be time for lunch next and you can enjoy the magnificent landscape; On a clear day you may even see the Scottish coastline!

The last stop of the day will be two hours in Belfast City where you will visit the well-known neighbourhood of Falls where you can see the famous political murals which show the historic past and the peaceful present of the north of Ireland and why these murals still have importance to this day.

From here you will walk to the centre of Belfast to visit landmarks including the bent tower of Belfast, City Hall, Victorian Streets and many more

Once finished in Belfast you head back to Dublin City Centre and drop you off where the tour started.
Tour Route
Custom House Dublin
Dunluce Castle
Giant's Causeway
Political Murals
Belfast City
Arrival in Dublin - Custom House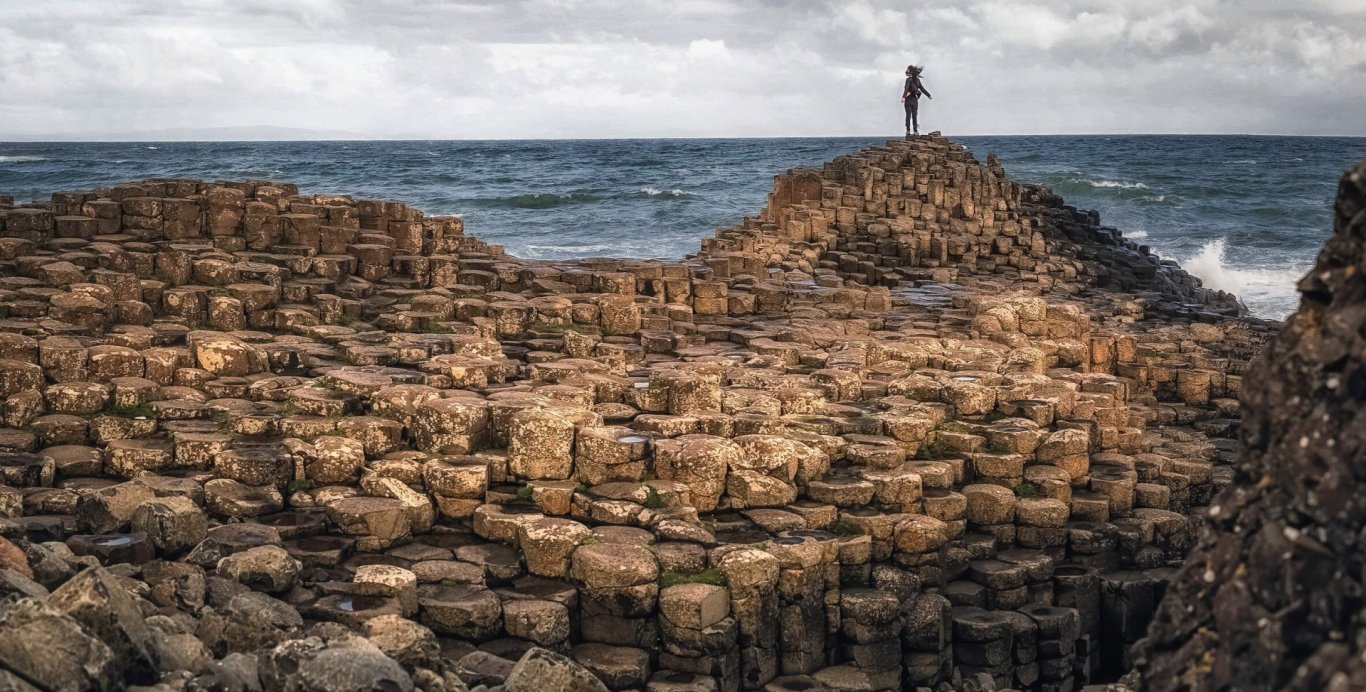 Buy Ole Irlanda Tours - Belfast, Giant's Causeway and Dunluce Castle Tickets
Tour duration: 12 Hours
Departure from the Custom House, Dublin at 08:00
Arrival back in Dublin at the Custom House at 20:00